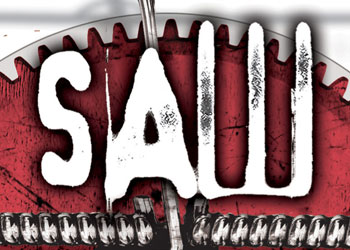 I reviewed the new Saw: The Final Chapter Blu-ray yesterday, and today Lionsgate has provided us with a couple of special clips from the release's special features. Both of these clips come from the 52 Ways to Die featurette, in which four of the designers of the Saw franchise's traps talk about how the traps came together. It's a great featurette, but as it's intercut with some graphically violent scenes from the movies, it's definitely in the Not Safe For Work category. If you're cool with some graphic language, blood, and guts, to go along with some interesting behind the scenes talk, check out these clips from the Blu-ray:
(warning: contains graphic language, violence, and gore)
Upping the Ante Saw: Upping the Ante
Saw's Traps Saw: 52 Ways to Die
Jason is the founder and managing editor of Fandomania. He is severely into toy collecting, plays a worryingly large amount of games, watches way too many movies and TV shows, and reads more than his fair share of books and comics. He also likes guacamole.