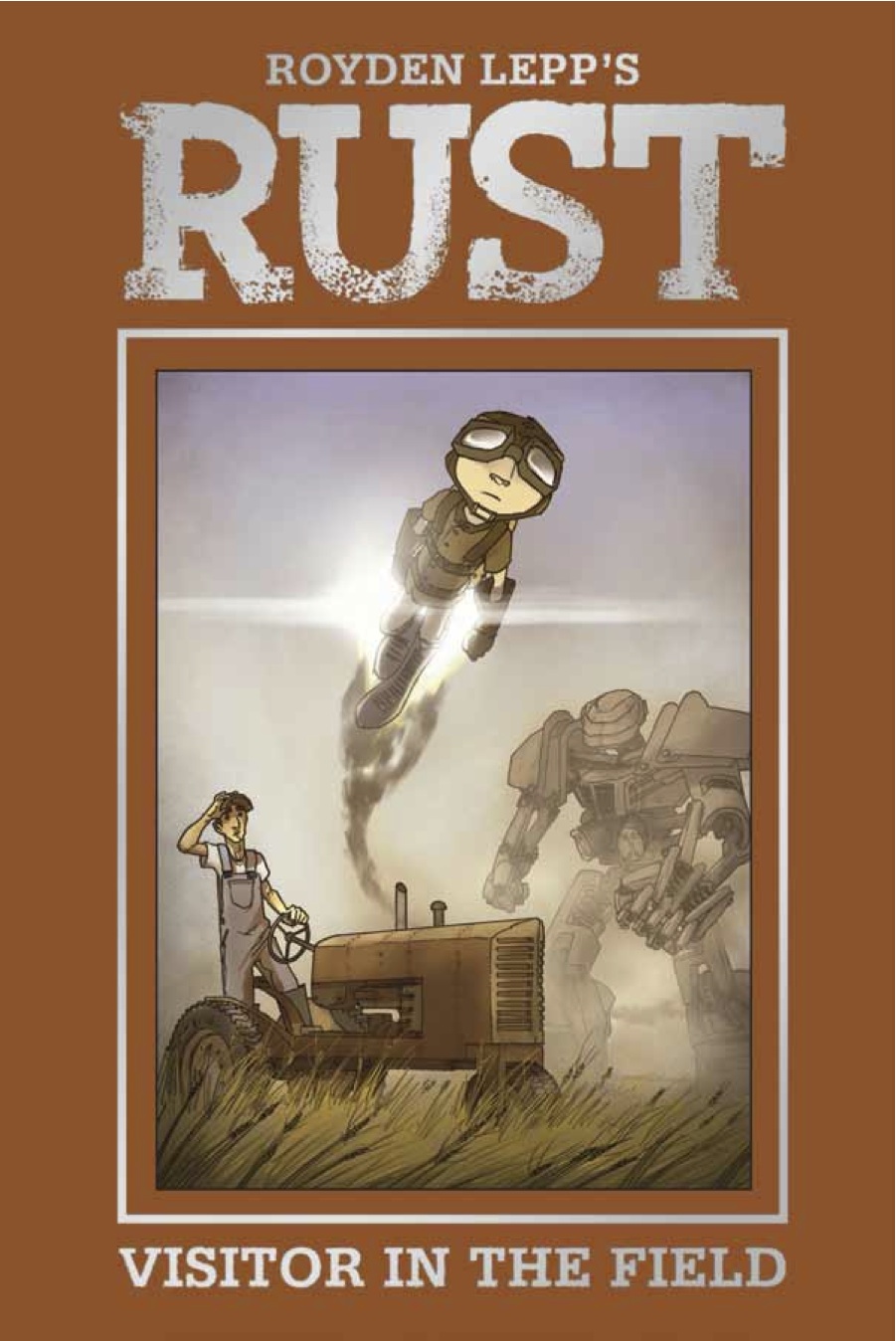 Issue: Rust Vol. 1
Release Date: October 1, 2011
Writer: Royden Lepp
Artist: Royden Lepp
Publisher: Archaia Comics
Rust starts with the premise that during a war, robots — and not humans — were the main fighting force. Humans were there, but the robots on both sides did the majority of the fighting. There were all kinds of robots: human sized robots wearing uniforms, huge robots that could never be mistaken for humans, and more. Rust opens with the war 48 years ago, to adjust the reader to this idea, then jumps to present day. A young man, Roman, is writing a letter to his father, who isn't around for reasons never stated. In the letter he tells of how Jet came to the farm and why the young boy is still hanging around.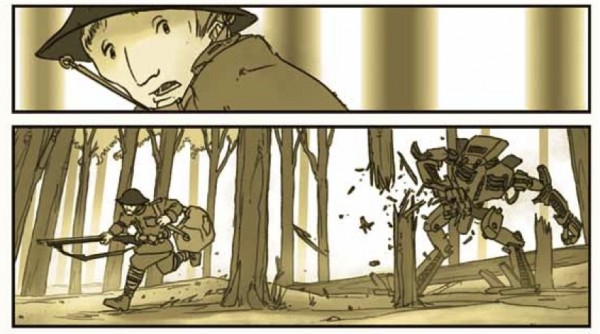 Roman's younger brother, Oz, is interested in Jet: where he came from, why he's still on their farm, and if he fought in a war. Jet doesn't talk about himself at all, so none of the family can be sure of him. Roman's neighbor, Mr. Aicot, doesn't trust Jet either and thinks that the boy being on Roman's farm could spell disaster. Roman isn't sure what to believe, he just wants to get a robot up and running to help him around the farm. The volume ends on an interesting note and leaves you wonder if there is more to Roman and his farm than anyone knows.

I really liked Rust — it told an interesting story in a unique way. It's a very quiet comic, in that there are whole pages with no dialogue, only images. Royden Lepp likes to tell his story with action more than words. There are twists in the story that only the art can tell. If you want to try something new and different, then you should pick up Rust.
From a young age, Nikki would read any book placed in front of her and has always had an interest in writing. She saw Sailor Moon, Red Dwarf, and Highlander (to name a few shows) on TV and they got her more interested in anime and sci-fi, which led to fantasy, her favorite genre. Right now Nikki is devouring anything Middle Earth related and has very much fallen in love with Tolkien's world. Nikki plays a lot of video games ranging from Final Fantasy to Mass Effect to Assassin's Creed III. Nikki has also written her first book! You can find it here if you're interested. She is currently planning another novel.