"[She] isn't the only one I've gotten killed. One of the side effects of getting to know me, I guess. I should come with a warning label." – Lucifer
Fandomania is lucky enough to have developed a relationship with the great folks over at Boom! Studios, so we get a sneak peek at each new issue of their latest comic book series, Hexed, the story of Luci Jenifer "Lucifer" Inacia Das Neves, a sort of supernatural bounty hunter working for an art gallery curator named Val in an unnamed North Eastern city. The latest installment in the series, titled "The Devil I Know: Part III", hit stores this week, and Fandomania has a review just for you!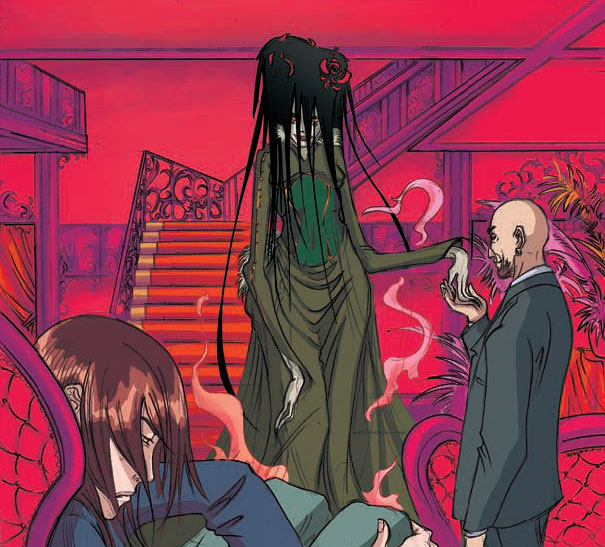 "Being an acquaintance of mine means being stamped with an expiration date". – Lucifer
Issue #3 picks up where we left off early last February, with our fearless and ever resourceful heroine on a mission to stop Dietrich from defeating Madame Cymbaline and taking total control over the mystical underworld. A few more tidbits about Lucifer's past are uncovered when she finds out what Dietrich is planning. "I can't live through another war. I… I just can't," Lucifer tells the Harlot, hinting once again at the unknown but clearly devastating events that she witnessed in Massachusetts before coming to work for Val at the Museum.

"Now she's gone and all that's left is pain… and sadness… and a desperate need for scorched-earth vengeance." – Lucifer
Perhaps the most exciting part of Hexed issue #3 is when Lucifer gets behind the wheel after stealing a car from a couple of thugs sent by Dietrich to kill her. As readers soon find out, despite her 20+ years, Lucifer has never driven a car before. The high-speed police chase that ensues lands Lucifer in jail, where she relies on her supernatural connections to make a surprising escape.
One thing that struck me in particular while reading this issue of Hexed is the magnitude of Chris Peter's contribution to the comic. The combination of Emma Rios' illustration style with Chris Peter's bold, vibrant color scheme leaves Hexed straddling the realms of comic book illustration and pop art. Unlike some comic book series (The Walking Dead, 30 Days of Night, etc.), Peter's colors make Lucifer and her paranormal friends and enemies jump off of the page and right into the reader's imagination. Peter's work is the perfect complement to Michael Alan Nelson's story, and this week's issue is well worth the read.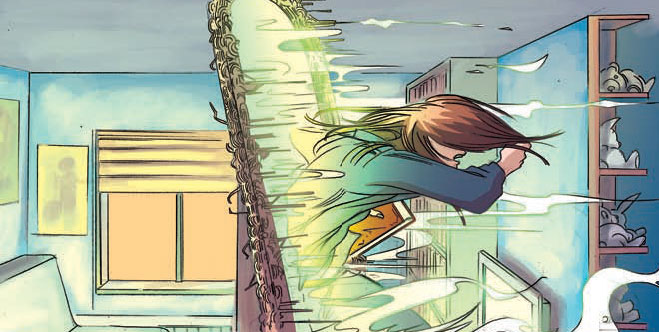 Hexed colorist Chris Peter has also worked on Boom! Studios' Zombie Tales #4 and is a regular artist for AK Comics' comic book series Jalila. For more information on Hexed or any of Boom! Studios' other comic book series, visit Boom! online at www.boom-studios.net.