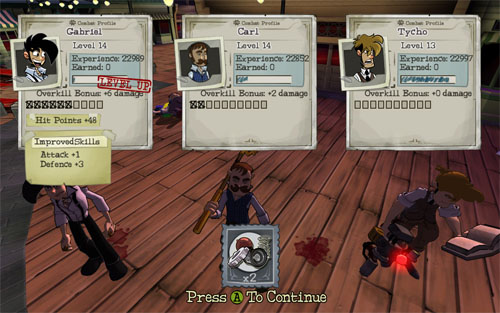 The guys at Penny Arcade have been working with Hothead Games to develop their own game for a while now, and it's finally on the verge of being released. Or On the Rain-Slick Precipice of Darkness, rather, as that's the game's mouthy title. The game will be released episodically beginning on May 21 for the XBox 360, Windows, Mac, and Linux, for around $20 (or 1600 MS Points). That's a pretty hefty price tag for a XBox Live Arcade release, so here's hoping the game actually delivers the goods. With legendary developer Ron (Maniac Mansion / Monkey Island) Gilbert on the crew, though, I have a feeling it'll be good stuff.
Source: Official Website
Jason is the founder and managing editor of Fandomania. He is severely into toy collecting, plays a worryingly large amount of games, watches way too many movies and TV shows, and reads more than his fair share of books and comics. He also likes guacamole.