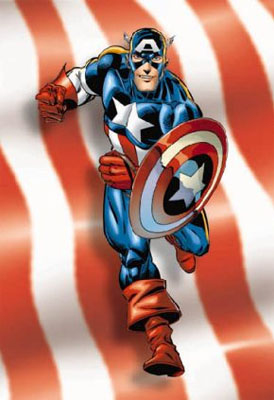 With the huge success of last weekend's Iron Man film, it comes as no surprise that Marvel has many more movie adaptations on the way. Marvel released their first quarter earnings for 2008 today, along with the announcements and even release dates for four new films:
Marvel today updated its feature film slate strategy and plans for the next three years, locking in key release windows for its character franchises. In order to focus its attention on maximizing the success of an Iron Man sequel and the launch of Thor in the summer of 2010 and because Marvel believes that the summer is the optimal time to launch a new property, the Company will not release a self produced film in 2009. Marvel plans to launch its 2010 film slate with the release of the sequel, Iron Man 2, on April 30, 2010, followed by the launch of Thor on June 4, 2010. Additionally, Marvel is planting its feature film stakes for summer 2011 with an Avengers-themed summer – a two-picture project which will debut on May 6, 2011 with The First Avenger: Captain America (working title), followed by The Avengers in July 2011.
Source: Yahoo Biz
Jason is the founder and managing editor of Fandomania, and he co-hosts the weekly Fandomania Podcast with Celeste. He is severely into toy collecting, plays a worryingly large amount of games, watches way too many movies and TV shows, and reads more than his fair share of books and comics. He also likes guacamole.