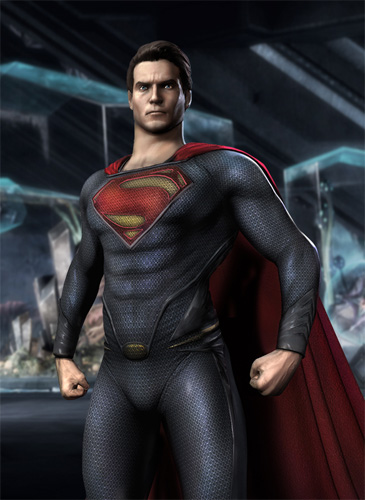 It looks like that leaked DLC list for Injustice characters was right on the money. The fourth downloadable character for the DC fighting game indeed will be General Zod, as revealed by this new trailer, and as called by the leak that hit the Internet right around the time the game originally released. This version of Zod is not based on the classic Superman II Terence Stamp Zod or the current Man of Steel Michael Shannon version. Rather, Netherrealm has crafted their own design for the diabolical Kryptonian. They are delving into the hype surrounding Man of Steel, however, as they present a new downloadable skin for Superman based on the costume he wears in the new movie.


Zod will be available in July for 400 Microsoft Points / $4.99, while the Man of Steel Superman skin will be hitting around that same time for 80 Microsoft Points / $0.99.
Jason is the founder and managing editor of Fandomania. He is severely into toy collecting, plays a worryingly large amount of games, watches way too many movies and TV shows, and reads more than his fair share of books and comics. He also likes guacamole.