The new G.I. Joe film, G.I. Joe: The Rise of Cobra, is out this week. Given the title, I thought it would be appropriate to feature some crafts themed around the nefarious Cobra Command.
1. My Little Cobra Commander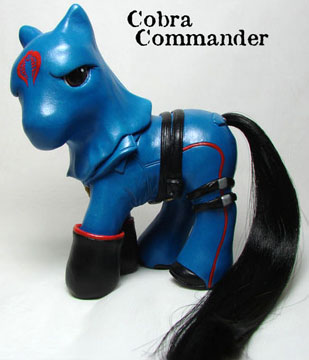 Made by Woosie.
2. Cobra Insignia Stained Glass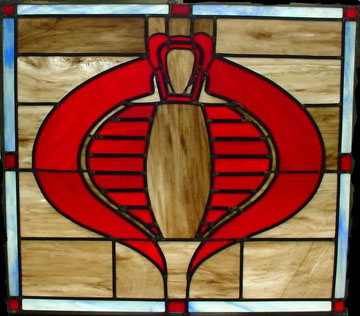 Made by AutobotWonko.
3. Perler Bead Cobra Commander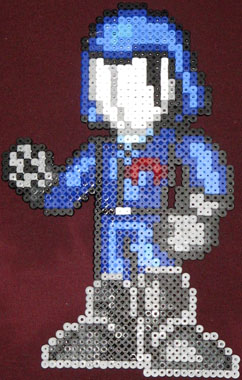 Made by 8-bit-Painter.
4. Cobra Wall Decal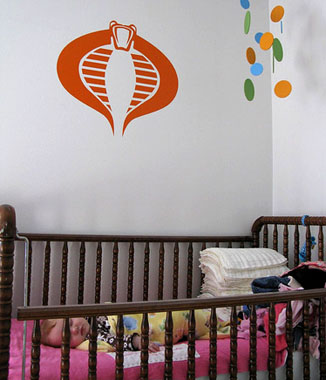 From Mopped Top, bought on Etsy. (Yes, that is a baby crib.)
5. Amigurumi Cobra Commander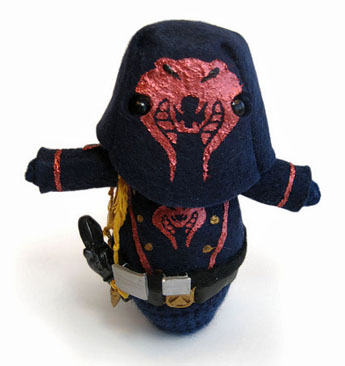 Made by the inimitable Geek Central Station.

Celeste Monsour is Fandomania's Creative Editor and former co-host of the Fandomania Podcast. Among their many interests are photography, '80s/'90s nostalgia, social justice, time travel, and adorable animals.