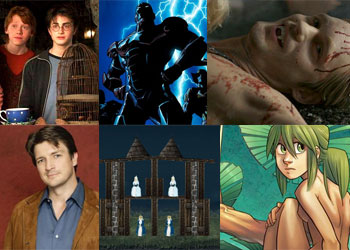 It's the end of another year, and we're closing out 2009 by taking a look back at our top 10 posts of the year, measured by the total number of hits. Thanks for following and supporting us all through this year, and keep coming back for loads more awesomeness in 2010!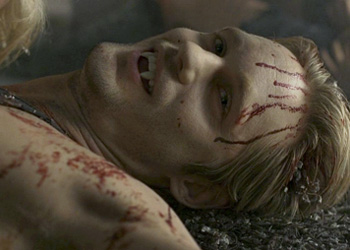 Summer's True Blood reviews brought the most consistently huge visitor numbers of any TV show this year. Out of all the reviews she wrote this year, the season's ninth episode was was most read (and probably featured the most nudity via screencap).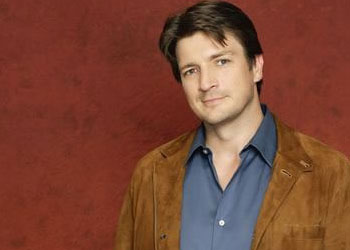 Shortly after Castle premiered in March, Paige took a look at Nathan Fillion's newest character and how he fit into the landscape of TV.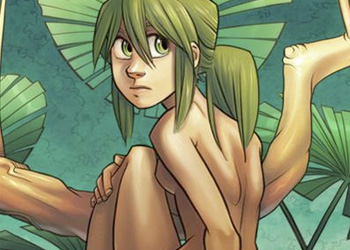 Kelly's covered a lot of webcomics this year, but the one that got the most attention was her coverage of The Meek, a series by Der-shing Helmer.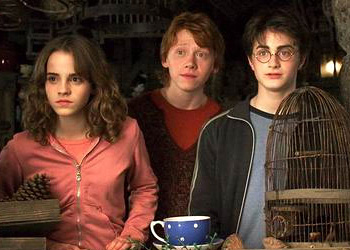 This list of famous pairings hit Fandomania in May and has been bringing readers steadily since then.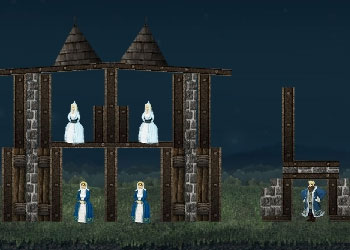 Dax's review of a web-based Flash game was our #1 review of the year! Out of all the comics, TV episodes, movies, books, and video games we covered, the one item that pulled in the most readers was this little indie game.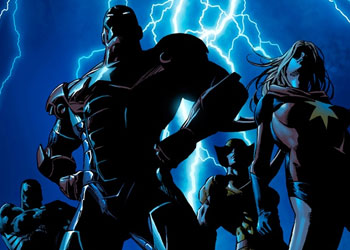 After the Secret Invasion storyline ended, Marvel Comics threw their own world into a whirl by putting the bad guys in charge. Fans loaded the hits onto this article that outlined the new roster for the Avengers last January.
Co-written by con-going gals extraordinaire Jessi and Perry, this definitive guide to the bad side of convention dudes became super popular this past summer, just in time for Dragon*Con, when USA Today's blog picked it up.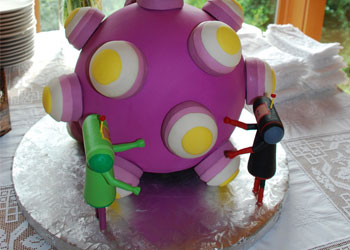 Wedding cakes are a popular topic for lists and photos on the internet, and it's even better when they're geeky! Our top-ranking Fandomestic of 2009 showcases some superb examples, ranging from Katamari Damacy to Marvel Zombies.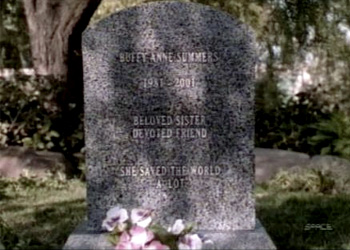 Celeste's list of tragic moments from Buffy, Angel, and the rest of the Whedon universe got a lot of attention from Joss Whedon fan sites and continues to rake in hits from fans wanting to relive the pain just one more time.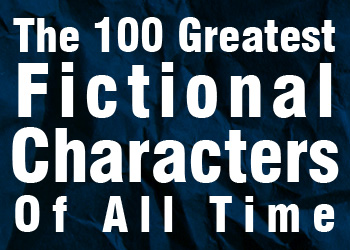 The #1 most visited post of the year was also the one that took we editors the longest to put together. Spanning several months and incorporating the opinions of hundreds of site visitors, this list is not just our #1 post of 2009 but also of all time!
Jason is the founder and managing editor of Fandomania. He is severely into toy collecting, plays a worryingly large amount of games, watches way too many movies and TV shows, and reads more than his fair share of books and comics. He also likes guacamole.