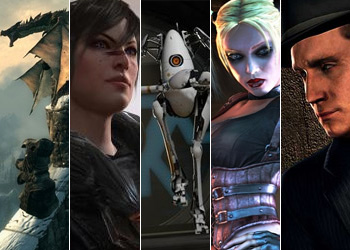 With 2011 coming to a close, it's time for us to revisit our annual tradition of looking back at our favorite releases of the past year. We polled the Fandomania staff and asked for everyone's favorite video games of 2011. This list is a compilation of the results.
Portal 2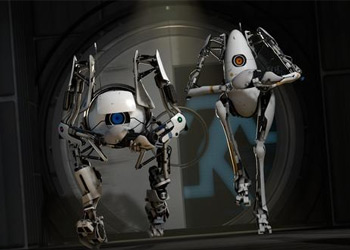 "A good sequel, no matter what genre or media it is, not only has to deliver upon all the good things its predecessor did, but improve on them while adding even more. Portal 2 is one of the rare sequels that does this. It's funnier, more engaging, and better looking, despite using the same graphics engine. And that's not to mention the fantastic co-op with its own unique storyline, puzzles, and features." – Jobert Atienza
"The original Portal is a classic puzzler that created a fandom from a loose plot structure with a few vaguely outlined characters. Portal 2 fills in the blanks and launches the ideas created by the original into a full-blown narrative with unforgettable twists, humor that truly works, and a cast full of instantly legendary characters." – Jason Dorough
"Portal 2 is easily the best game I played this year — it's a perfect sequel. The gameplay is fantastic, with tons of great puzzles that integrate new and clever testing mechanisms, but they wouldn't be half as fun without the hilarious writing delivered by a fantastic cast of characters. Almost every line is quotable, and it's hard to think of another game that spawned so many instant memes." – Celeste Monsour
"My daughter, Erin, devoured this game. It's been hard to get her into video games and to see her play this day after day until she solved it brought tears of joy to my eyes." – Trish Myers
"Not a long game like Skyrim, but just as good. The puzzles are challenging, but not mind meltingly hard and the characters are amazing." – Nikki Day
The Elder Scrolls V: Skyrim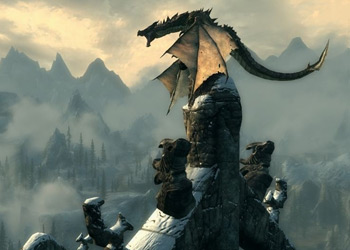 "Bethesda has been working on their open world sandbox RPG formula for years, and they finally got it right in 2011. Skyrim is both expansive and deep, offering an immersive gaming experience unlike any ever seen before." – Jason Dorough
"I love this game. Love it! There's just so much to do and it never gets old. You can become a Master Assassin, Arch-Mage, and more before you even face the ultimate evil of the game." – Nikki Day
Saint's Row The Third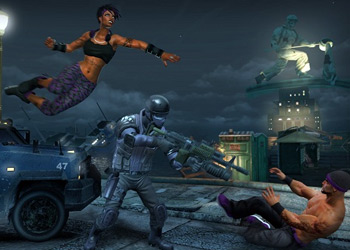 "Most games produced these days look and play like beautiful and well-honed machines, but they often leave out one essential component: fun. Saint's Row The Third prioritizes fun over everything else, and the result is one of the very best and most insane games of the year." – Jason Dorough
Batman: Arkham City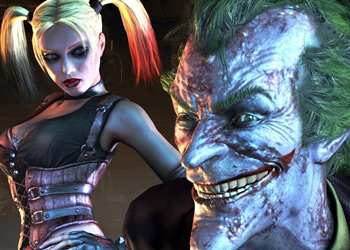 "Arkham Asylum times a thousand. My favorite game of the year, though the required Internet connectivity to access the Catwoman features was frustrating. There is no feeling quite like being Batman." – Chris Presley
"Although I preferred the tighter, more linear story of Arkham Asylum, Arkham City was one of the most enjoyable games I played this year. Batman's Rogues Gallery is seemingly neverending, and although I found the open-world offerings a bit overwhelming at first, they add a lot to the game's longevity." – Celeste Monsour
Dragon Age II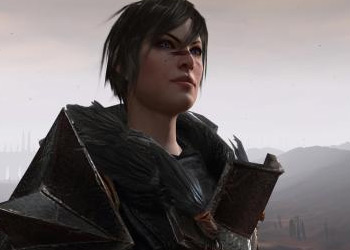 "A controversial choice to be sure, but I enjoyed the heck out of the game. It was a very different game to Dragon Age: Origins, DA2 being a little less RPG and a little more arcade-like, but I liked the smaller scope of the story. The real selling point for me was the cast of characters that accompany Hawke through her/his journey." – Chris Presley
"Although I have extremely mixed feelings about the game overall after finishing it, I really, really enjoyed Dragon Age II while I was playing it. The main arc wasn't as compelling for me as DA:O's was, but the dialogue is superb and I found myself totally emotionally invested in Hawke's relationships with the companions, thanks to both the writing and the voice acting." – Celeste Monsour
L.A. Noire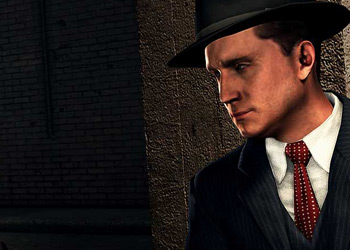 "Some critics were split on the final product that is Rockstar Games and Team Bondi's L.A. Noire. At its heart, the game is a visually impressive adventure game like Sam & Max, but with a gritty 1940s coat of paint. The story is presented in a way that's so cinematic, it's like watching a 10-hour movie. While some may complain about the lack of 'game' in this videogame, there's no denying the leap forward in motion capture technology and movie-quality presentation." – Jobert Atienza
The Legend of Zelda: Skyward Sword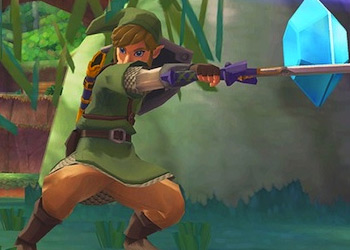 "It's only fitting that the Nintendo Wii began and will end with a Zelda game. While there are a few more Wii games to be released in 2012, this year closes out with the adventure game Nintendo fans were waiting five years for. Skyward Sword is the best use of motion control gaming in a 'traditional' game yet, and also features a distinct art style akin to fan-favorite Windwaker. Oh, and the fully-orchestrated score, a first for the series, certainly helps enhance the experience." – Jobert Atienza
Red Faction: Armageddon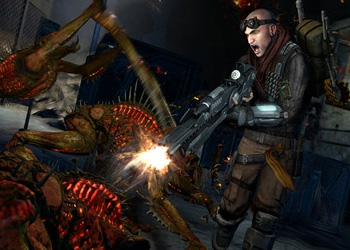 "Unfortunately, this game wasn't well-received at all, probably because it's so vastly different from the sheer awesomeness that was Red Faction: Guerrilla. But I had a ton of fun running around Mars, using all kinds of cool weapons and mechs to utterly destroy all the baddies." – Celeste Monsour
Deus Ex: Human Revolution
"The long overdue prequel to the original Deus Ex made cyberpunk fun and relevant again in a world where The Matrix is more than a decade old. All the hallmarks of the original series — from biotech to stealth and hacking — return to make an awesome and modern action RPG." – Jason Dorough
Battlefield 3
"Sure, Call of Duty: Modern Warfare 3 may get all the sales numbers, and the attention, but I keep coming back to Battlefield 3's multiplayer time and again. This is modern, large-scale combat at its best — jets flying through the air, missiles streaking overhead, bullets whizzing around, explosions that topple entire buildings; if you're an action junkie, this is the game you need to be playing online. The one thing that'll keep you alive in all this mayhem is not how fast your trigger finger is, but how well you work with your teammates." – Jobert Atienza
Marvel Vs Capcom 3: Fate of Two Worlds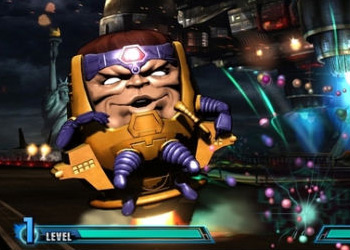 "Honestly not as polished as Marvel vs. Capcom 2, this game was still a lot of fun. A great roster of characters and a number of interesting battle stages, the real joy of MvC3 rests in its player-vs.-player action." – Chris Presley
Fruit Ninja Kinect
"Slicing fruit like a ninja. Epic win." – Trish Myers
Ghost Recon: Shadow Wars
"The Nintendo 3DS may have had a rough start, and bigger first-party titles may be stealing the spotlight, but this little gem shouldn't be overlooked. Fans of cult favorite X-COM should feel right at home with Shadow Wars, which at its core is a turn-based strategy game. Featuring dozens of missions, single-system and single-cart multiplayer, and bonus missions, this 3DS launch title is still one of the system's best." – Jobert Atienza
Uncharted 3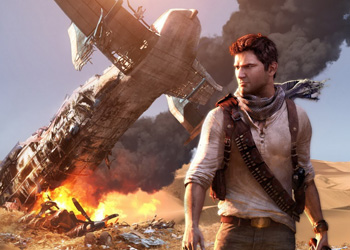 "It might have been the only game I played in 2011 but it was still the best. The graphics, storyline and game play made it worth buying my first console since 2007." – Nistasha Perez
From Dust
"A quirky little game available through via XBL, PSN, and on PC. It's somewhat reminiscent of classic God games like Populous, but manages to carve its own niche in a neglected genre. Not without its flaws, it is still a fun little distraction." – Chris Presley
Dance Central 2
"Dance Central was ridiculous fun. Anything that can get my daughter Allie to actually dance is golden with me. After perfecting it, though, it was great that a second, harder, version was released. This is my secret party weapon." – Trish Myers
Jason is the founder and managing editor of Fandomania. He is severely into toy collecting, plays a worryingly large amount of games, watches way too many movies and TV shows, and reads more than his fair share of books and comics. He also likes guacamole.
Batman Arkham City
,
battlefield 3
,
Dance Central
,
Deus Ex Human Revolution
,
Dragon Age
,
From Dust
,
LA Noire
,
legend of zelda
,
Lists
,
marvel vs capcom 3
,
portal
,
saints row
,
Skyrim
,
Uncharted
,
video games