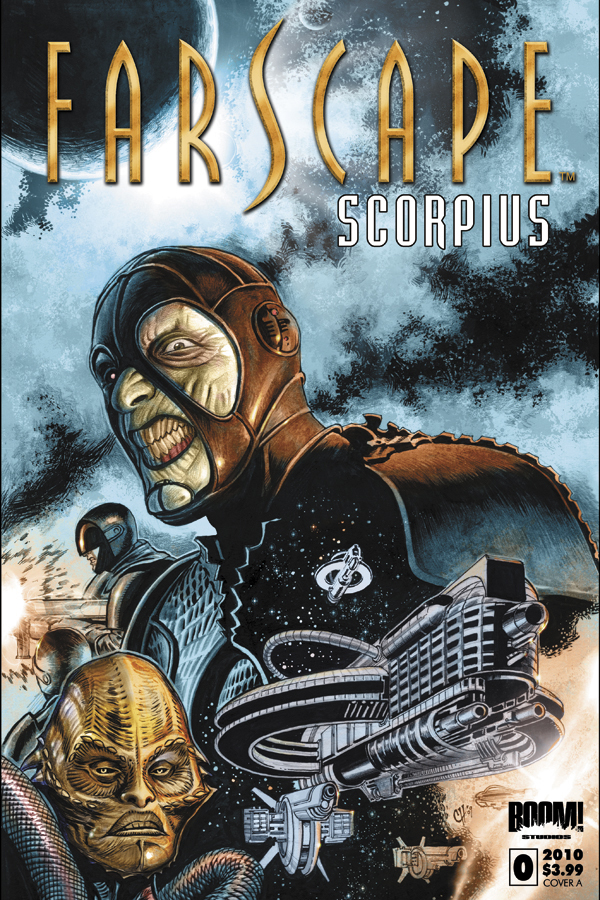 BOOM! Studios has been publishing new, in-canon Farscape comics for a while now, and they just sent us a brand new 10-page preview of their upcoming Scorpius #0. This new title, focusing on the villainous title character, is written by series creator Rockne S. O'Bannon and scripted by David Alan Mack. Newcomer Mike Ruiz provides the interior art, while the issue will have two different covers, one by Nick Runge and the other by Chad Hardin. Scorpius #0 is slated for an April 14, 2010, release. Check out the first several pages!
Farscape: Scorpius #0 is now available for preorder for an April release.
Jason is the founder and managing editor of Fandomania. He is severely into toy collecting, plays a worryingly large amount of games, watches way too many movies and TV shows, and reads more than his fair share of books and comics. He also likes guacamole.