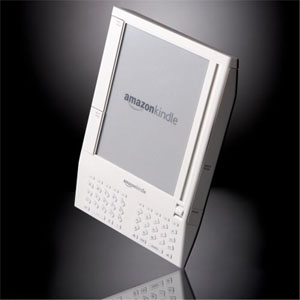 Why is there an article about the Amazon Kindle on your Fandomania? Because it's the most awesome gadget I've gotten in a long time. My own Kindle arrived last week, and I'm in full swing of trading out my physical book collection for the digital versions. I really can't recommend this thing highly enough, and there will be an article later this week about why it's a great addition to the life of any fanperson.
The Kindle has been out of stock at Amazon since its initial release last year, with wait lists stretching out to more than a month. As of today, however, the Kindle is listed as being in stock now. So go grab your new reading buddy now, and you'll even get free 2-day shipping on it!
Buy It: Amazon Kindle
Jason is the founder and managing editor of Fandomania. He is severely into toy collecting, plays a worryingly large amount of games, watches way too many movies and TV shows, and reads more than his fair share of books and comics. He also likes guacamole.