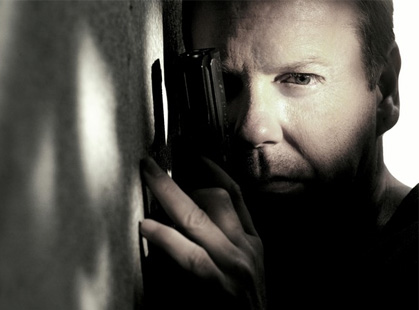 Gone are the days when TV seasons start and end at the same time for each show on each channel. Navigating the modern TV schedule can be tricky. Here's a handy guide for when to expect your favorite genre shows (with a few other fan favorites thrown in) to return this winter.
Some Notes
Some shows are premiering on a different night from their usual timeslot, so beneath their premiere date you'll find their usual timeslot information.
All times are Eastern.
Returning:
24: Sunday, January 17 at 9:00 PM on FOX

Usual Time: Mondays at 9:00 PM (Begins January 18)

The Big Bang Theory: Monday, January 11 at 9:30 PM on CBS
Bones: Thursday, January 14 at 8:00 PM on FOX
Castle: Monday, January 11 at 10:00 PM on ABC
Chuck: Sunday, January 10 at 8:00 PM on NBC

Usual Time: Mondays at 8:00 PM (Begins January 11)

Dollhouse: Friday, January 8 at 9:00 PM on FOX
Fringe: Monday, January 11 at 9:00 PM on FOX

Usual Time: Thursdays at 9:00 PM (Begins January 14)
(This isn't actually Fringe's midseason return, but an unaired episode from Season 1. The new season really starts on January 14. However, the unaired episode will be the first they show this winter, and we wouldn't want you to miss it!)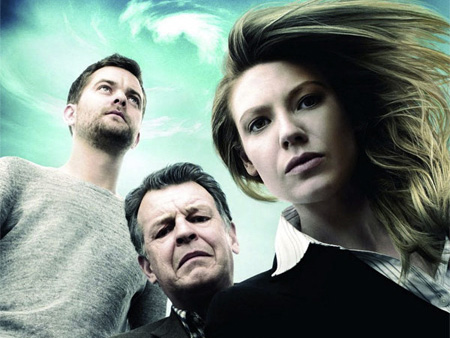 Ghost Hunters International: Wednesday, January 6 at 9:00 PM on SyFy
House: Monday, January 11 at 8:00 PM on FOX
Leverage: Wednesday, January 13 at 10:00 PM on TNT
Lost: Tuesday, February 2 at 9:00 PM on ABC
Numb3rs: Friday, January 8 at 10:00 PM on CBS
The Office: Thursday, January 21 at 9:00 PM on NBC
Smallville: Friday, January 22 at 8:00 PM on The CW
Star Wars: The Clone Wars: Friday, January 1 at 9:30 PM on Cartoon Network
Supernatural: Thursday, January 21 at 9:00 PM on The CW
The Vampire Diaries: Thursday, January 21 at 8:00 PM on The CW

New:
Caprica: Friday, January 22 at 9:00 PM on SyFy
Human Target: Sunday, January 17 at 9:00 PM on FOX

Second Episode: Wednesday, January 20 at 9:00 PM on FOX (After American Idol)
Usual Time: Wednesdays at 8:00 PM on FOX (Before American Idol)

Spartacus: Blood & Sand: Friday, January 22 at 10:00 PM on STARZ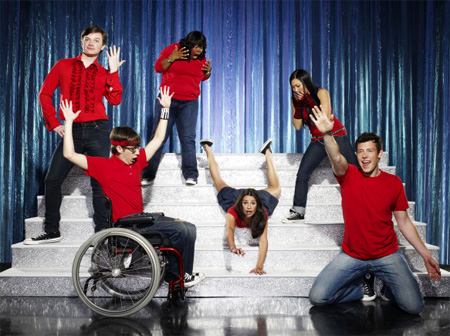 Returning This Spring:
Worried about your favorite show not on the list above? Maybe it's coming back in March or April…
FlashForward: Thursday, March 4 at 8:00 PM on ABC
Glee: Tuesday, April 13 at 9:00 PM on FOX
Ghost Hunters: March 2010 on SyFy
Stargate Universe: Friday, April 2 at 9:00 PM on SyFy
The Tudors: Sunday, April 11 at 9:00 PM on Showtime
V: Tuesday, March 30 at 10:00 PM on ABC