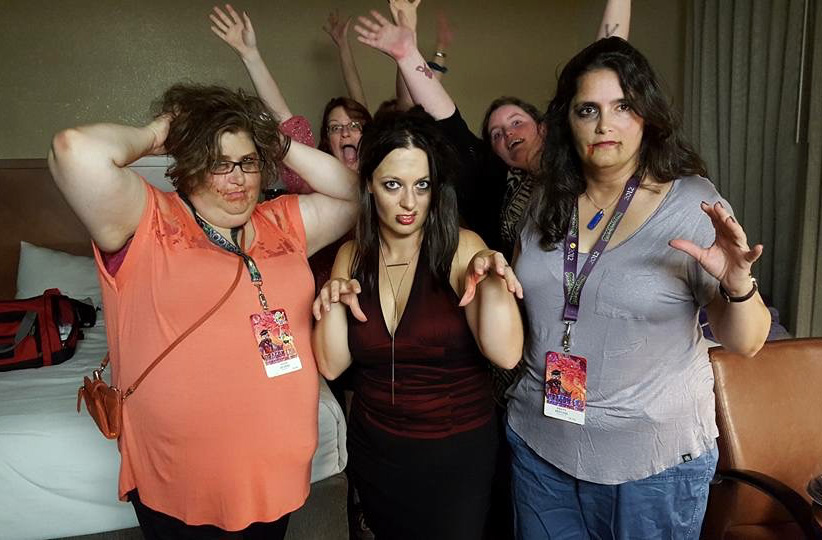 September is an exciting month to me for several reasons. One of the most enjoyable of those reasons is my annual excursion to Dragon Con, held in Atlanta over the Labor Day weekend. I attended a few times during the early years of the convention. In 2009, some friends convinced me to go again, and it's become something of a tradition. Yes, it's crowded, and the crowds seem to grow by several thousand every year. Yes, it's spread out over several venues. Yes, Atlanta is usually humid at that time of year. So what are the things about Dragon Con that keep me coming back?
4. Interesting and Varied Programming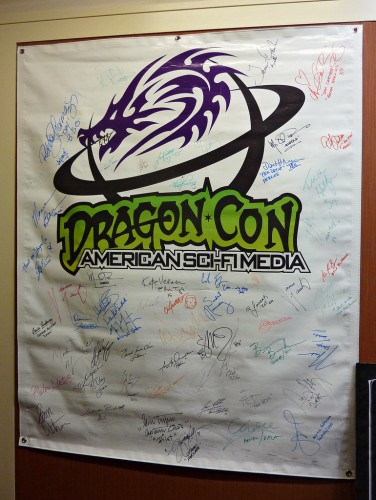 Dragon Con is the largest fan-run convention in the US. They cover a wide swath of fandom interests. Each interest area is broken out into its own "track". These program blocks cover most of the entirety of the geek/nerd spectrum. Besides ones you would expect like Star Trek, Middle-Earth, Star Wars, Sci-Fi Media, Sci-Fi Classics, Comics, and Gaming, there's an array of more non-traditional tracks offered. These include a complete Writer's Track, Space (as in outer), Science, Robotics and Makers, and Puppetry. Wherever your interests lie, you can find programming that covers those topics. The programming runs round the clock for approximately four and a half days.
3. The Cosplay of Dragon Con
Costuming is such a huge part of Dragon Con that it has its own track. Host hotels like the Marriott and the Hyatt have large common areas where cosplayers can gather and display their yearly creations. Attendees arrive armed with cameras ready to capture the spectacle in a cosplay safari. Each evening, the Atrium of the Marriott is a teeming sea of people, the vast majority in costume to celebrate their favorite fandoms, like a futuristic promenade. Saturday morning, even the locals get into the spirit as a large crowd gathers for the annual Parade, the ultimate fandom mashup. The event has grown so popular the parade route had to be lengthened this year. The yearly costume contest has long been a favorite panel. The convention has become a mecca for the cosplay community. Even special gatherings and group photo ops are scheduled for each fandom.
2. Unexpected Encounters With Guests
Dragon Con, more than any other convention I've attended, is about the shared experience. People develop real life friendships while standing in lines for panels or searching for empty space to sit and eat in the Peachtree Center Food Court. Whether you're a serious cosplayer or just costume for fun, you can meet others dressed as characters from the same series and, suddenly, you're a group, or you meet someone in the Gaming Room who loves that game as much as you do.
Most attendees also enjoy sharing special encounters with their favorite guests during the convention. Whether it happens during a visit to their table in the Walk of Fame, or the unexpected offer of a hug or to come onstage during a panel, those moments can have impact on people's lives. One moment that stands out for me this year: During a Warehouse 13 panel, actor Eddie McClintock took over the asking of questions from the audience. He was teasing a young lady who wanted to ask a question to Joanne Kelly. When she got too flustered to ask the question, he took her up to the stage so she could ask the question quietly to only Joanne.
The moments can be touching, like the above, or can be funny, like when actors crash each others' panels. This year, Robbie Amell (The Flash) crashed the panel of his cousin, Stephen Amell (Arrow). When the scheduled stars of Sleepy Hollow were delayed for a panel, those in attendance were treated to a bonus John Noble mini-panel. There's the wisdom to hear from legends of the genre, like Nichelle Nichols of Star Trek: TOS fame. A few of my friends participated in the Dresden Files costume photo shoot, and Jim Butcher showed up to take part. Plus, there are fun encounters where you don't expect to run into guests, but do: a jam-packed elevator, the restaurant you chose for dinner, or sometimes the luck of being in the right place when they are leaving for the day or after hours. Can't forget the hugs many guests gift to fans — a special, personal way to say, "Thank you."
Squirrels! Thanks for making my @DragonCon complete! pic.twitter.com/FQPsIG8UJE

— David Hewlett (@dhewlett) September 6, 2015
Meeting David Hewlett of Stargate: Atlantis was likely the most special moment this year for my friends and me. For most of us, it was the first time we met David. However, he is directly responsible for all of us becoming friends. We originally met online through a forum website David created. First, he was delighted to meet us, a group of his "Squirrels" who are friends with each other, and even recognized our usernames. Second, he was touched by the gift of a small book of thank you notes we created. Third, and unexpected, he grabbed his phone and took a selfie with all of us to post on his Twitter account.
1. Time Spent with Friends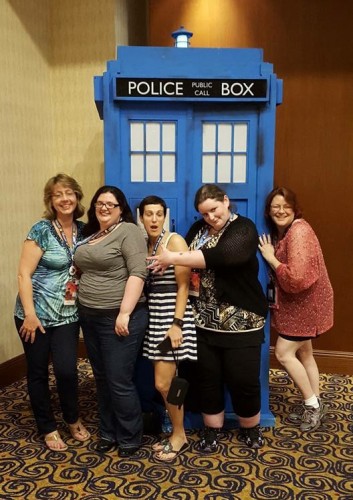 Even so, the number one reason that brings me back to Dragon Con year after year is that group of friends. It's the one time during the year I know I can spend time with those special people. We met and connected through shared fandoms, but we bonded and became close real life friends. We're scattered all over the States, and several are from other countries. Real time spent together in person is priceless. Some friends celebrate a yearly "Weekend in Vegas". We celebrate a geeky "Weekend in Atlanta" every Dragon Con.