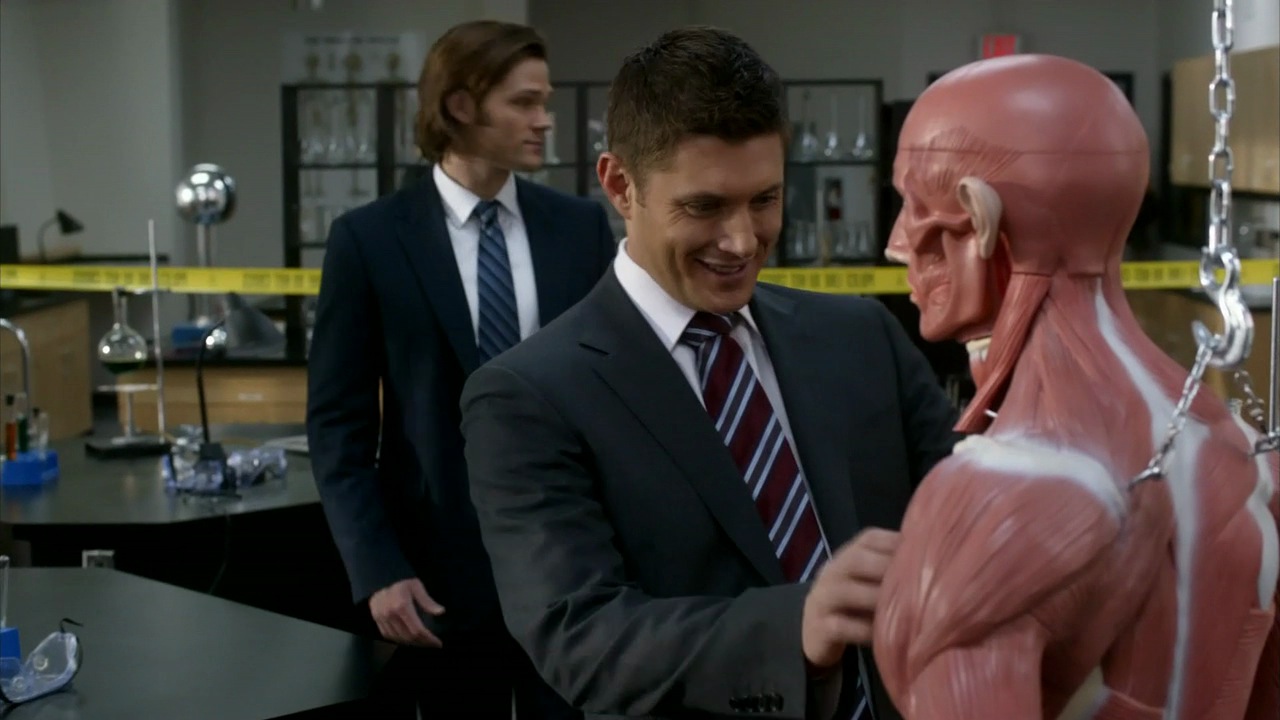 Episode: Supernatural 6.14 – "Mannequin 3: The Reckoning"
Original Air Date: February 18, 2011
Screencaps by rawr_caps.
I had high hopes for this episode when I saw the previews. Haunted mannequins? That's always prime material for a scary, good time. However, at the end of this week's Supernatural I was not only wondering what I had witnessed, but confused about what was accomplished. If it was to invoke a deep feeling of despair, then good job. Mission accomplished! Should I lay the blame at the feet of Jeannot Szwarc, who took a first turn at directing the show? Or maybe Eric Charmelo and Nicole Snyder, whose previous entry into Supernatural came earlier this year with "You Can't Handle the Truth"? Actually, I think everyone's to blame on this one. There are going to be a few misses when you're writing such an iconic show and sadly this appears to be one of them.
We picked up immediately following last week, with Sam still on the floor seizing and suffering through Hell's torments as Dean called out mournfully for his brother to return to consciousness. Wonderful! Always enjoy seeing Dean on the verge of tears. In fact, this episode was pretty good up until Ben called and Dean split. Maybe this is a tip for Dean and Sam: never be out of each other's sight because you're not as strong as when you're together. And maybe Sam would do well to listen to his brother when he tells him to stop poking the wall because next time it won't feel like a week of torture, it'll feel like a year, and Sam might come back more damaged than he already is. I know the Winchesters' lives aren't all sunshine and roses, but just once can they have a good day where nobody's at risk of getting brain damage or crying or suffering the weight of the world on their shoulders? Too much to ask?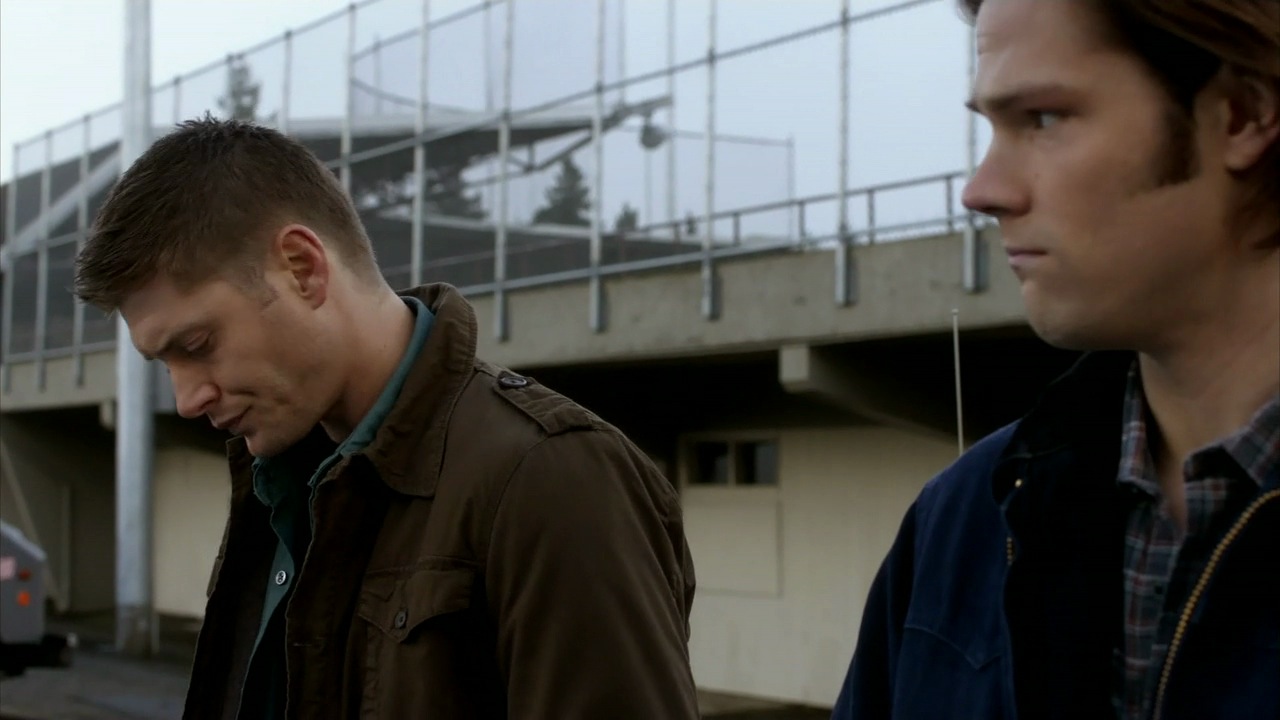 And then we have the soulful montage that was perhaps the downfall of the entire episode for me. I am not against using this to summarize a storyline. However, there are ways to do it right and ways to do it wrong. At the end of "Swan Song" it was a brilliant way to show us the last five years and more of the Winchesters' lives. However, in this particular case it was cheesy and laughable. We got clips from the Dean and Lisa storyline to basically say "this is over and Dean is sad." Half the clips were from this episode, so we had seen them less than five or ten minutes ago. I'm not that forgetful, so it was really unnecessary. I liked the Dean and Lisa storyline because she understood the sacrifices needed to be the significant other of a hunter. This episode, though, did all of that plot-building a great disservice and was trying to tell us to just move on and refocus on the Sam and Dean story again because they only have each other. Fine, okay. Dean can be the emotionally-stunted, lonely alcoholic who has an unhealthy relationship with his brother for the rest of his life. Is that the point of all of this? Because I think it is.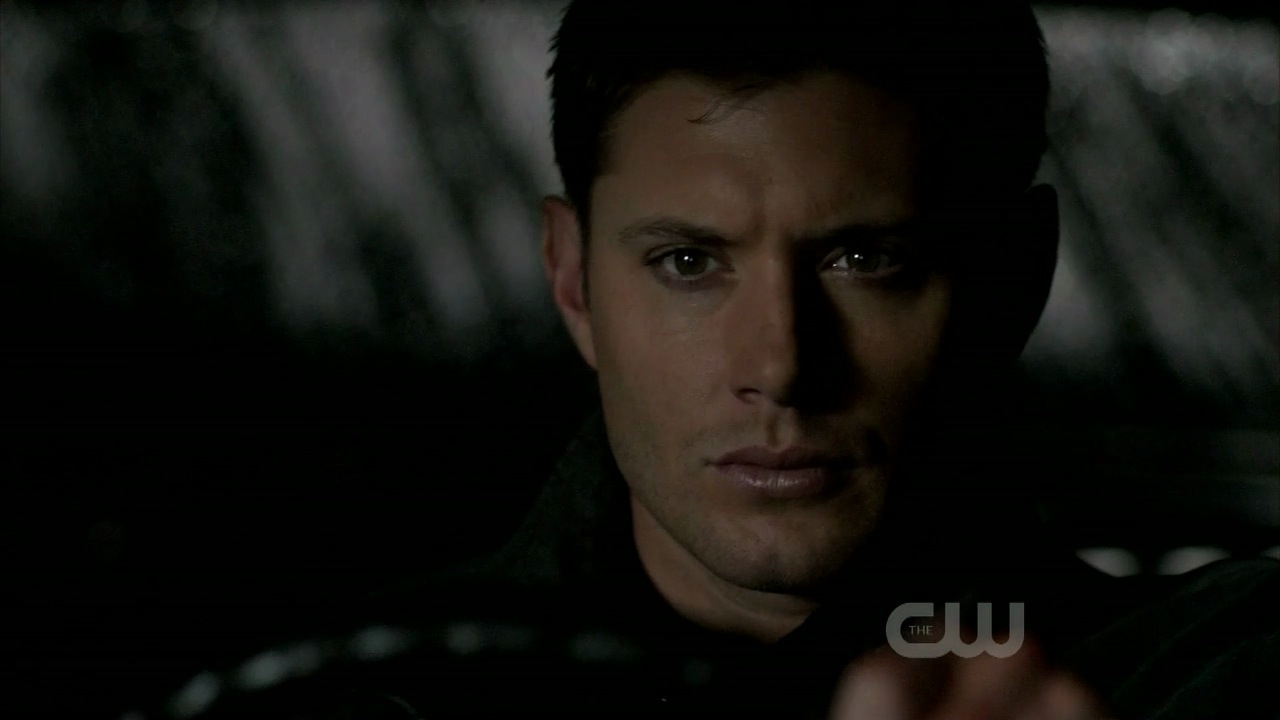 Just to prove I didn't hate the episode completely, let's focus on some good things. Mannequins are always creepy and when you possess them they get creepier and more deadly. At the very beginning with the anatomy dummy, I said aloud, "it would be really cool if his eyes started moving," and then they did! It's like they listen to me. And the show wins double extra points for having the sex doll kill the last guy. Sometimes the humor of Supernatural makes me extremely happy. Dean got many good one-liners in for this one, too. And the car got possessed! It's been taken over by a Woman in White during the pilot, Sam during "Changing Channels," and now a vengeful ghost. She takes a licking and keeps on ticking. Good old Impala.
Also, I give props for the haunted kidney. It was a very unique twist on the attachment to objects left behind. This isn't a piece of jewelry or a keepsake that the boys can just burn. No, this is a body part and the sister really needs it to live. If she hadn't been killed, how would they have gotten out of this? The ghost had killed the men who killed her, so was she done? Or would she have continued on and killed even more people who had done her wrong? I get the feeling that the Winchesters had to banish her one way or another, but it's pretty hard considering what her spirit was attached to. It's also a wonder they had never run across this situation before. Well, it's not like they can use this experience to help them next time because accidental death is not the desired outcome.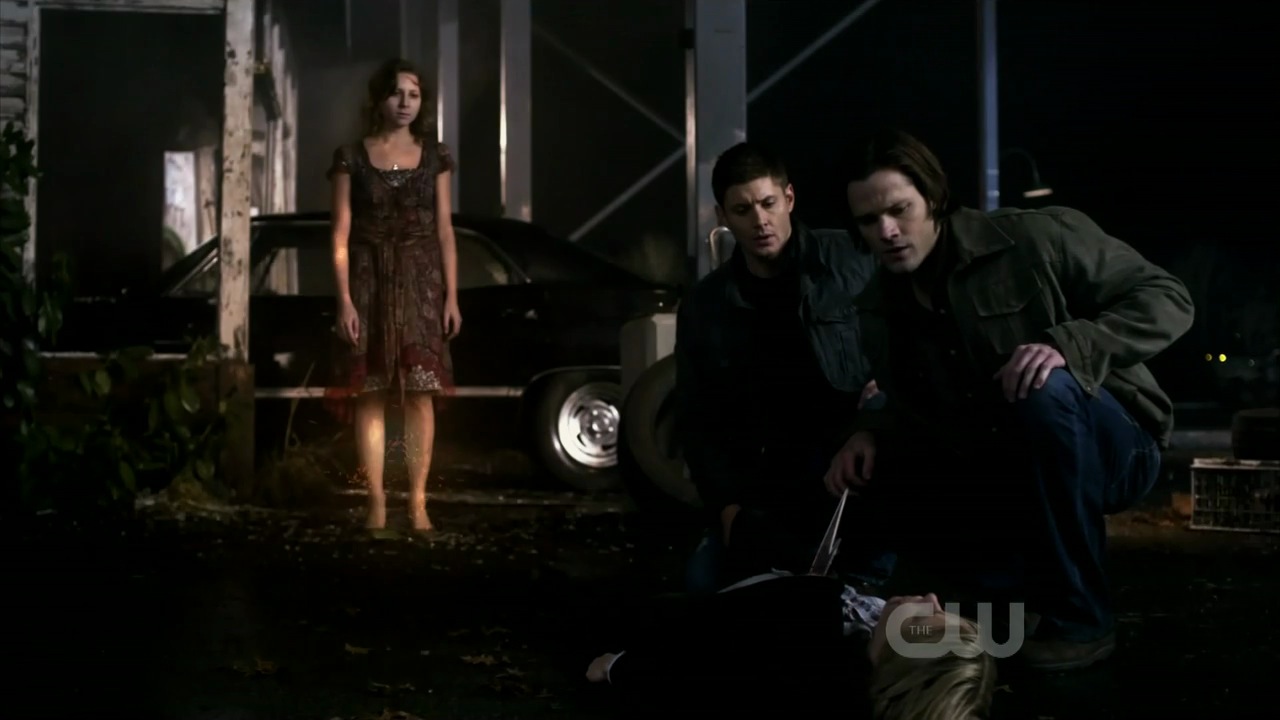 So, what did we learn from this week's episode? We discovered that organ transplants can kill you if your sister is bent on avenging her own death. Sam should listen to his brother more because Dean is right, until he's not. And we also learned that Dean is destined to be lonely and miserable for the rest of his existence because that's just who he is. But at least Sam and Dean have each other, right? Somehow that's just making me feel worse. As Zachariah said, "Sam and Dean Winchester are psychotically, irrationally, erotically codependent on each other." The brotherly bond is strong, but it's certainly not healthy.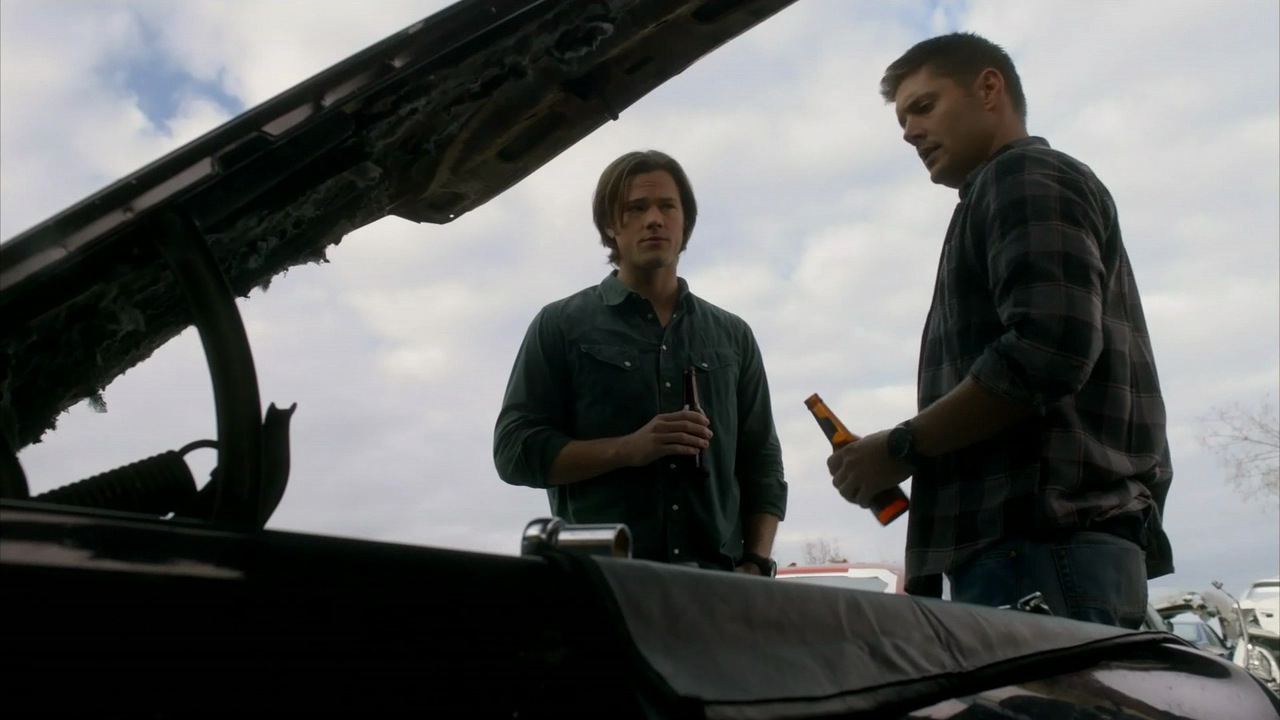 Rating: 3 / 5 Stars