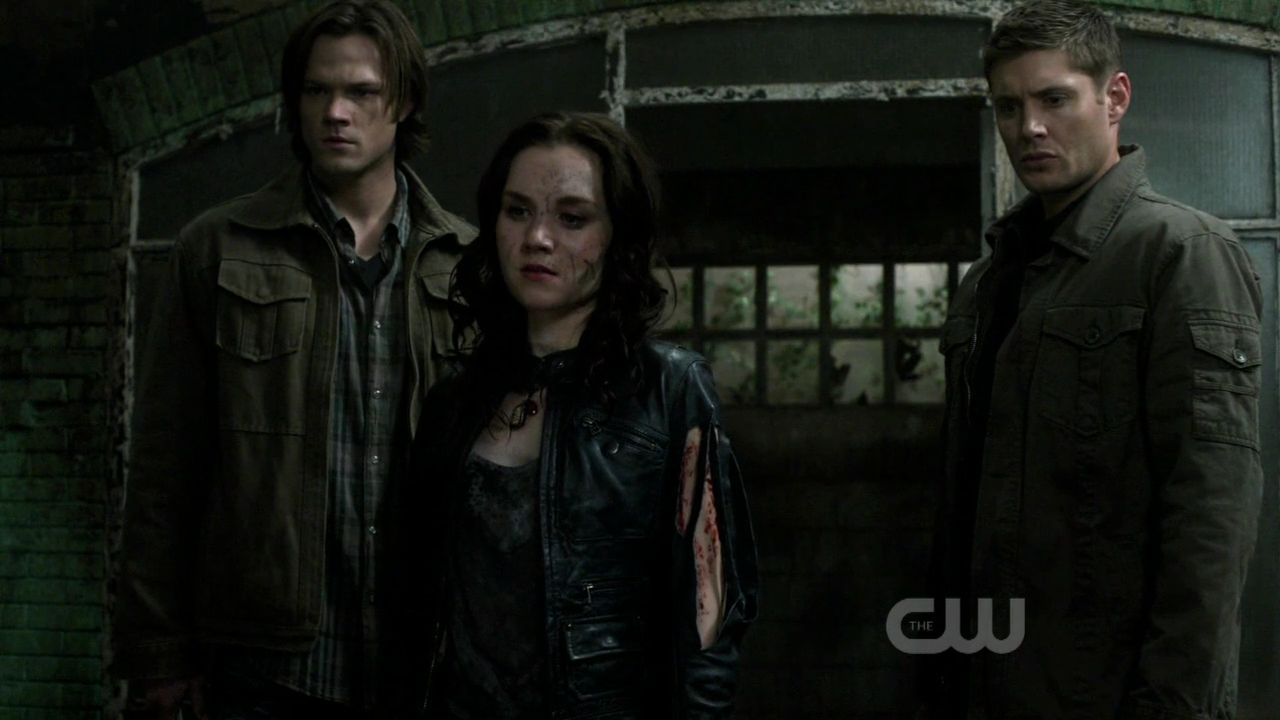 Episode: Supernatural 6.10 – "Caged Heat"
Original Air Date: December 3, 2010
Screencaps by rawr_caps.
I was worried, after the past two weeks, that my show was waning in strength. However, "Caged Heat" proved that not only does Supernatural still have the strength, but also the ability to give you whiplash with how much can be accomplished in one hour. And what was the lesson we brought away from the episode this week? Don't say no because bad things happen when you say no. Also, don't underestimate the angel because he's a sneaky one.
Let's get the Grandpa bit out of the way first. When we kicked off the season, it was implied that Samuel was probably evil. The rest of the Campbell crew likely didn't know what the deal was, so they were just unknowing co-conspirators, but Grandpa was assumed evil. Then we found out that Samuel wasn't necessarily evil, he just had some mysterious motivations, and it was Christian Campbell you needed to worry about. And now we're back to the fact that Samuel indeed has messed up motivations, but he's also not a good guy.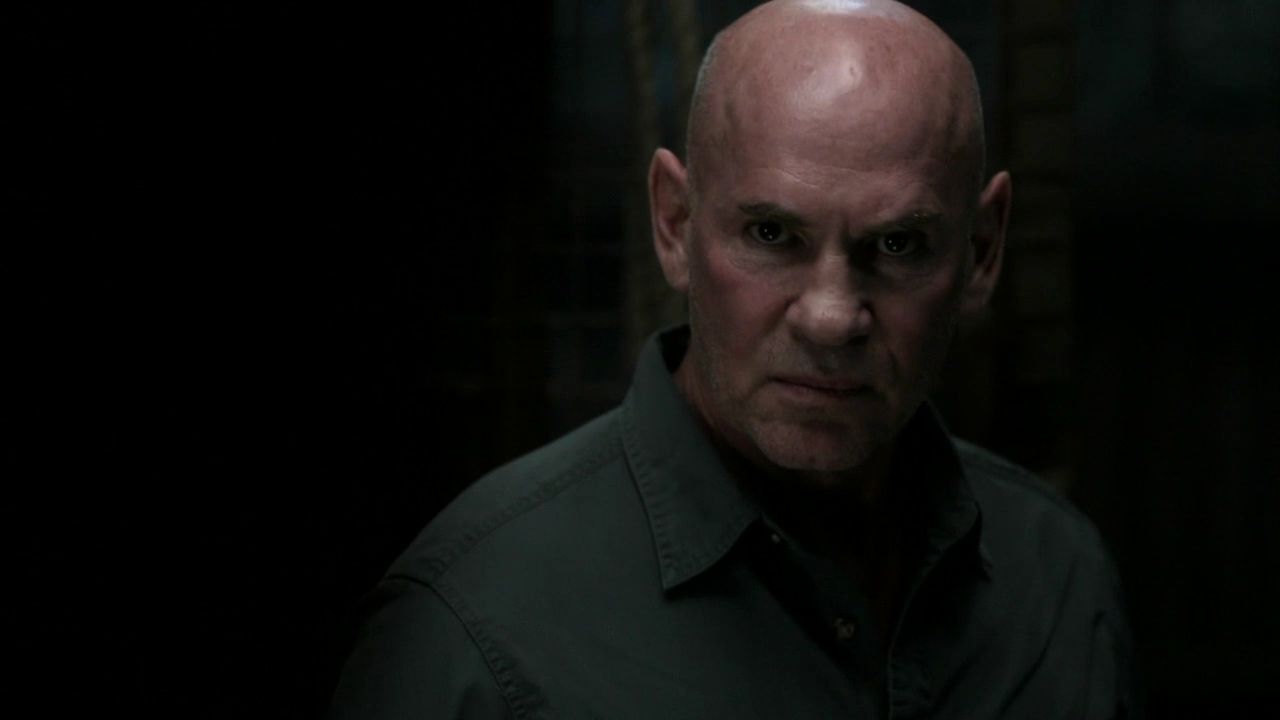 I knew, for a long time, that the thing Crowley was holding over Grandpa's head was the promise of Mary's return. It's what Samuel wants the most and Crowley said he could give her back to him. I understand why he was lured into the trap and why he'd do anything for his daughter's return. It's a family tradition to make bad deals for the safety, or return, of a loved one. I'm not faulting him for that, but I am faulting him for the fact that he double-crossed the boys. Yes, Mary may be more blood to him than his grandsons, but Dean always finds a way to avenge the injustices served against him. You make him choose between anything and Sammy and he's going to choose his brother. And if you put his brother in danger, then you've signed your death warrant. Grandpa made an unfortunate choice and he's going to pay, one way or another.
From an outsider perspective, Soulless!Sam doesn't necessarily appear like someone you should be throwing all your bets behind. He's an emotionless killing machine who will use you until you're no longer useful and then move on to the next person who can advance his plans. This is not the loving Sammy that we knew, but Dean feels that his brother can return to the person he was before.
However, as much as I hate to admit it, the end result from the current mission of uniting Sam's body and soul may not be a good one. Both Cas and Crowley have pointed out that Sam's soul has been tortured for over a century. Reinserting that mutilated mess into Sam's body might not be what we're after. If Sam's lucky, he will end up in an insane asylum. If he's not lucky, there are fates worse than death. Remember how messed up Dean was, and still is, over his forty years of torture? Multiply that and think about it.
But on the upside, Soulless!Sam is hardcore. He killed Meg's minion without a second thought because the guy needed to die. We're used to that by now, though. What we're not used to is Sam's decision to use his body parts in quite such a gruesome manner, for lack of a sharp object. He bit his arm so that he could use the blood to draw a devil's trap on the ceiling. Why? Because that's what needed to be done at the time. I'm not quite sure re-souled Sammy would have thought of that one.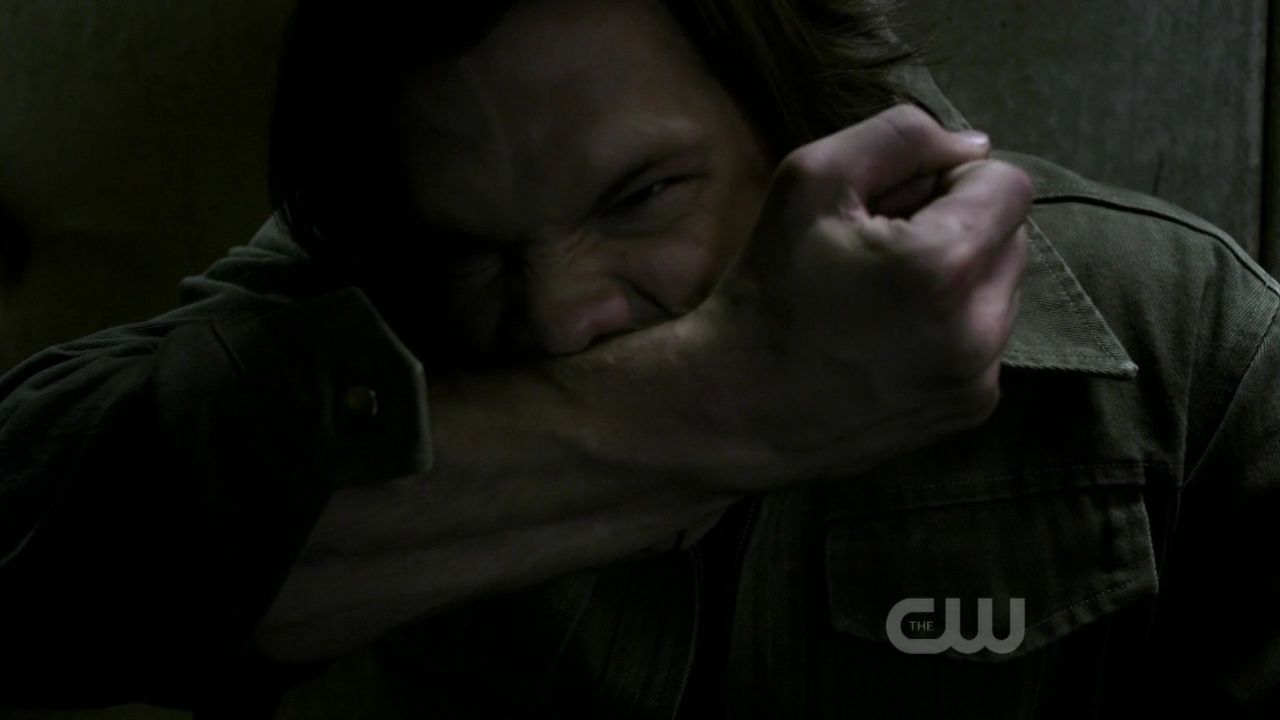 The family weren't the only ones getting some time in this episode. Meg returned and she was on a hunt for Crowley. Ah, our favorite demon setting out to kill our other favorite demon, how quaint. And in a demon vs. demon fight, let them go at it. One dies now and Dean will kill the other one later. It's a win-win for us all. I'm still confused as to how Meg had Ruby/Sam's knife. Didn't he just have that? When did she steal it? My memory is blank on explaining that one. But, never fear, Sam has once again regained it and hopefully he'll keep better tabs on it this time. And good on Meg for making it through the entire episode without dying, despite Christian's torture attempts. I was so happy to see Christian again for ten minutes, before Dean stabbed him in the back. It was nice while it lasted.
Crowley looked to be getting the big feature this week. From his suave torture attempts with the shape-shifter at the beginning to the ultimate showdown at the end, he knows how to bite into a scene and give it that twist necessary. Crowley sees a goal and uses who he needs to achieve that goal. The difference is that last season he was working with the boys to achieve a mutual goal and this season he is using the boys to gain power over a non-mutually beneficial end result.
Honestly, despite her training at the hands of Alastair, I was not expecting Meg to kill Crowley. When it comes down to a battle between the two of them, I'm throwing my backing to the King of Hell. But Supernatural likes to pull the unexpected, so instead of the showdown we were all waiting for, we get BAMF!Cas popping up with Crowley's bones in a sack. Give him the wrong answer and the demon will burn. Poor Crowley, I'll miss you.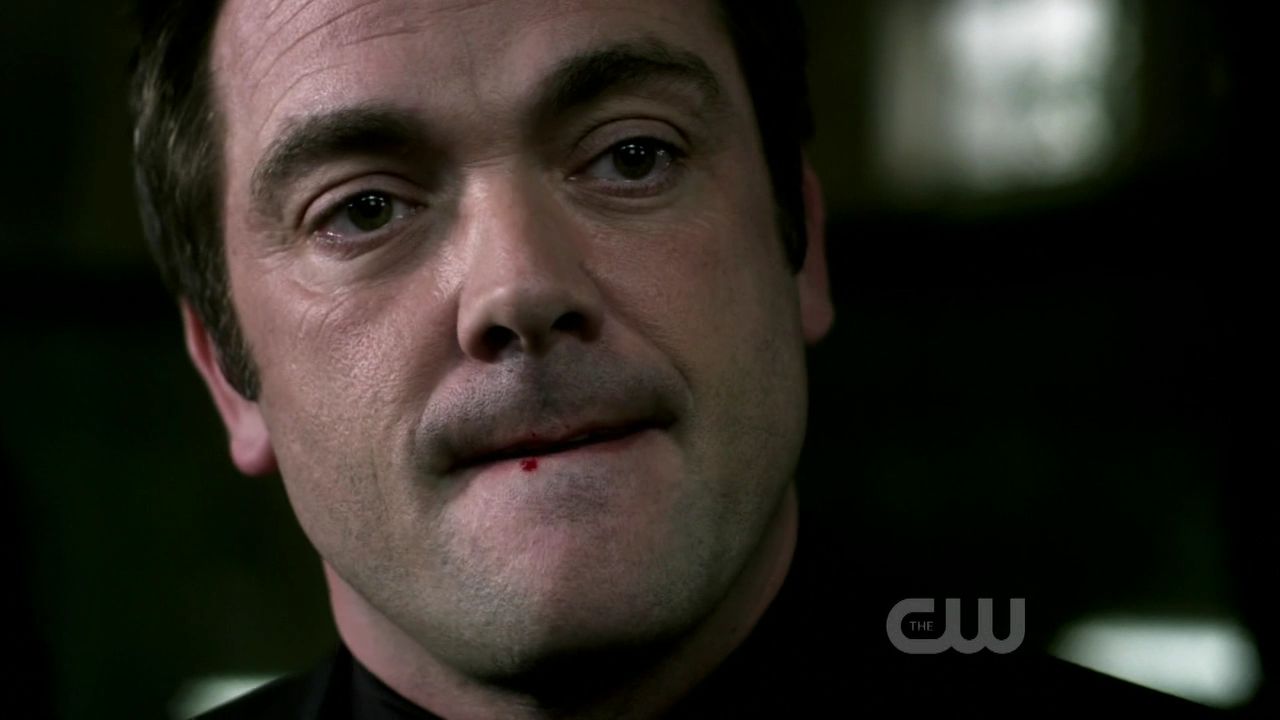 Cas in this episode was many things, from comic relief to hardened soldier. First of all, he got duped to come down to Earth by the plot of Raiders of the Lost Ark. Then he's got to be the voice of reason with Dean by telling him to face facts and realize that maybe Sam without a soul is a better option than having him re-souled. At least Sam's walking and talking now, whereas they don't have that guarantee if their plan succeeds. Then he's all stone-cold soldier with his take-down of Crowley. I was honestly not expecting that at all, so it came as quite a shock!
In between all of those goings-on, Cas was the comic relief of the night. The wrongness of an angel watching porn is immense, but the fact that he not only got aroused while doing so, but he sought to use his knowledge with Meg was both perplexing and uncomfortable. I did not understand the motivations of that kiss at all. Cas, just because you see the pizza man loving on the babysitter doesn't mean that the middle of a battle is the appropriate time to role-play. We have work to do!
So, all in all, I'd say my dear show is back on track. We're getting answers, we're getting surprises, and we're getting deeper into the tangled web of what this whole re-souling mission might mean. Sam knows he needs to get his soul back, but if it's going to make him useless and worse off than he is now, he's no longer on board with that plan. I'm interested to see how they'll resolve this sticky situation.
Rating: 4 / 5 Stars