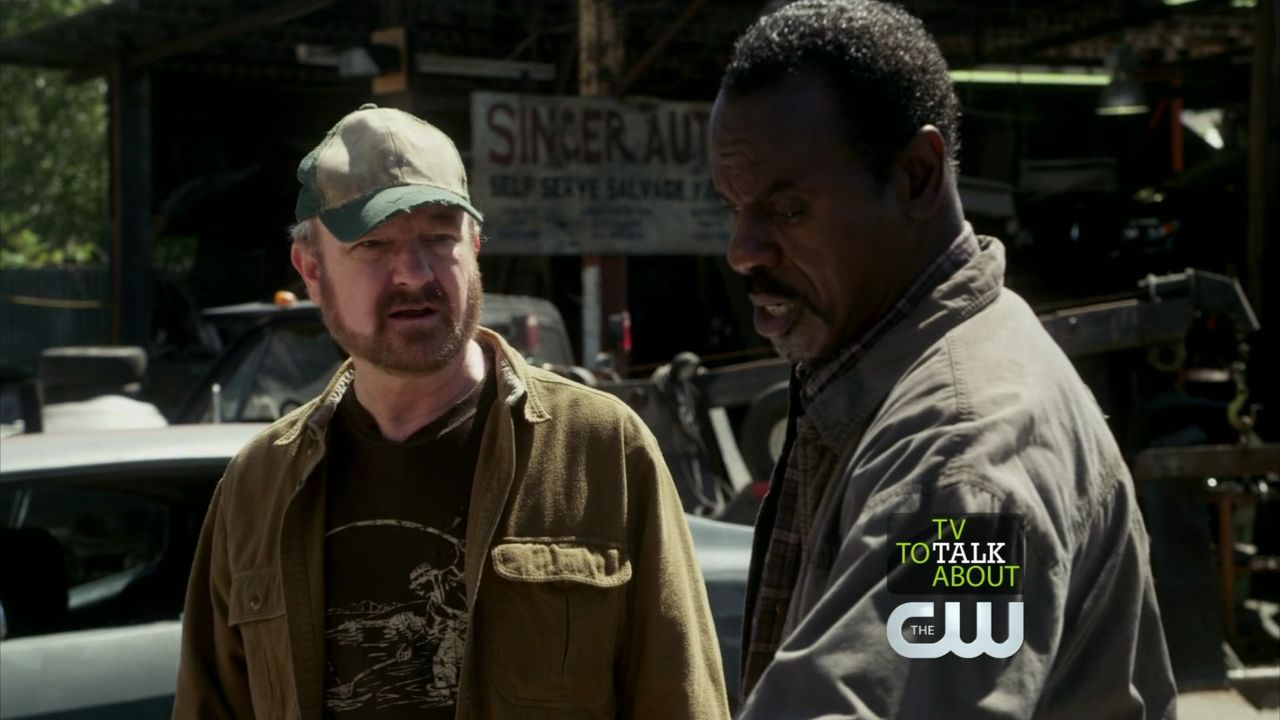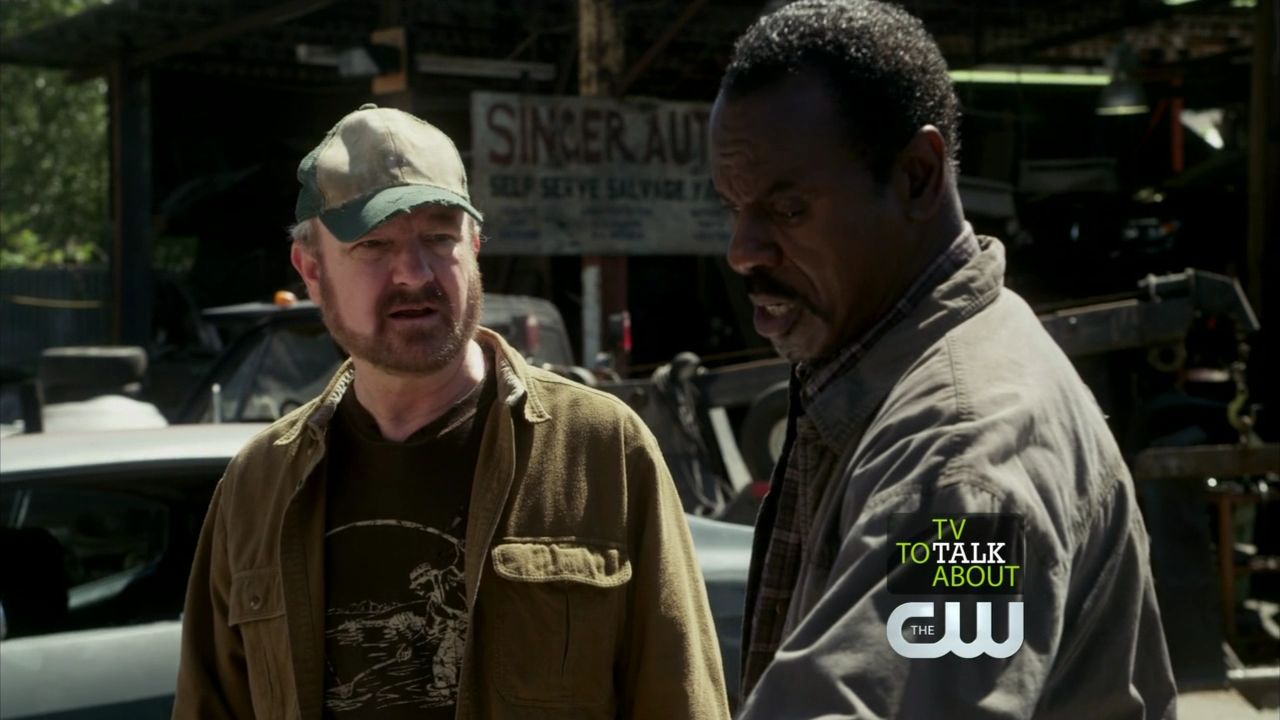 Episode: Supernatural 6.04 – "Weekend at Bobby's"
Original Air Date: October 15, 2010
Screencaps by rawr_caps.
Before I get into the plot of this week's Supernatural, I have to give credit where credit is due. "Weekend at Bobby's" was the first foray into directing for the multi-talented Jensen Ackles. I know many fans were awaiting the results, once we heard that he was taking to the director's chair for an episode. I must say that he did an outstanding job with this. He kept the tone of the show true to form, cutting and framing scenes with spot-on clarity. I know Kim Manners would have been proud. I hope that Ackles gets the opportunity to direct again for a project. He's got the makings of a fine director. Just one more adventure to add to his long list of accomplishments.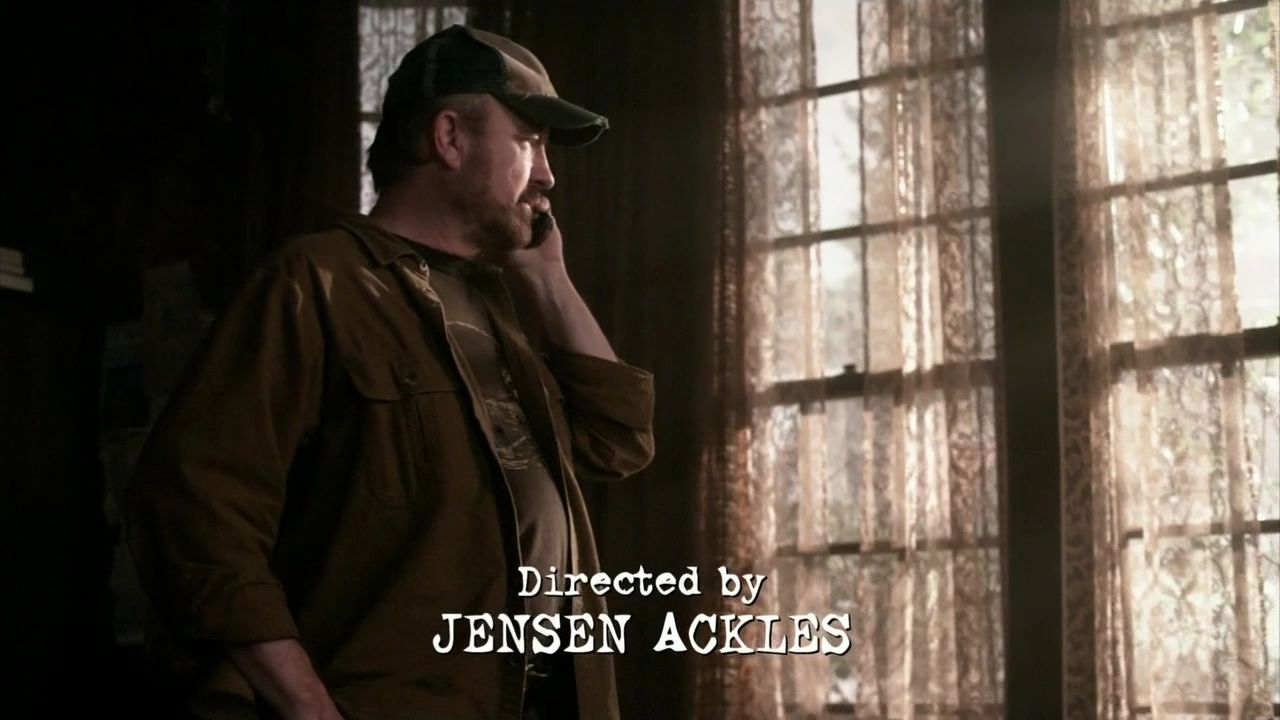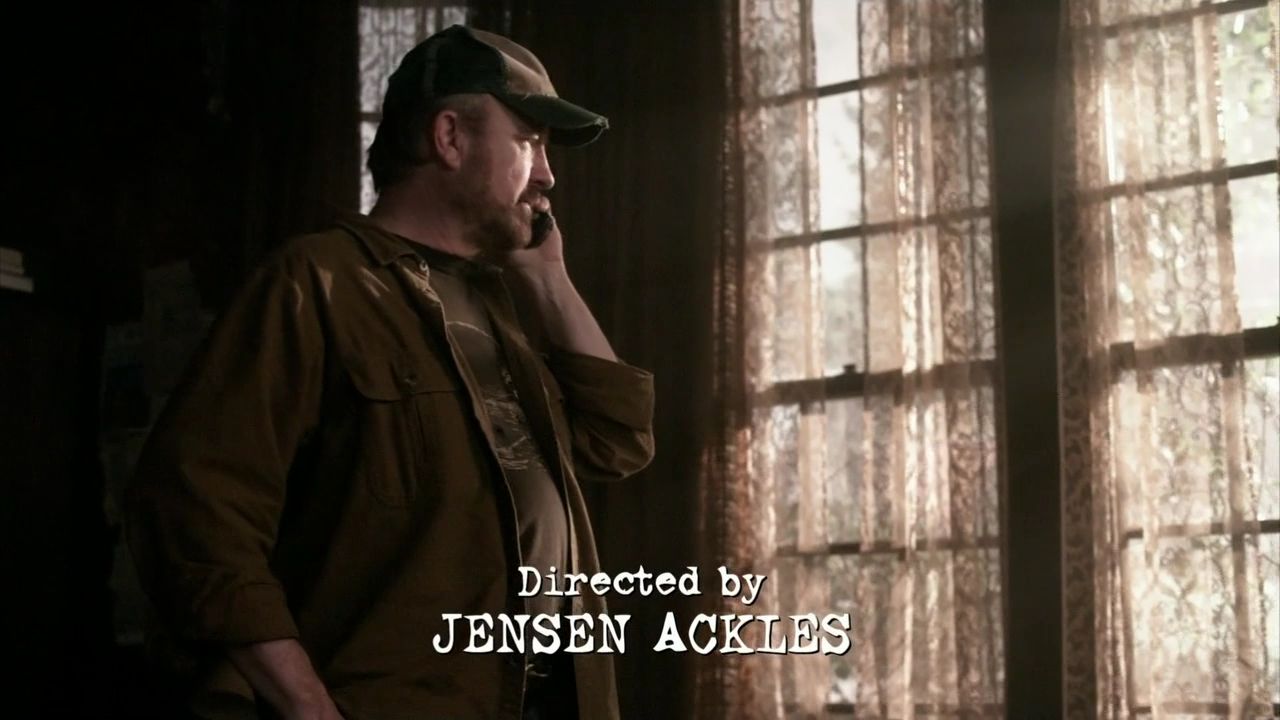 Okay, now on with the story! This was the episode that was supposed to answer the question of "just what does Bobby do all day when the Winchesters aren't around?" Well, he's certainly not just sitting around doing nothing, as we soon learn. Not only does he support the Winchesters in all the research or background they may need, he's also the support system for a whole crew of hunters out there. I've never really thought about it before, but using all those phone lines for just the Winchesters would have been a waste of resources. So, yes, he's the fake boss on all the FBI, CIA, and other law enforcement needs of hunters in his circle of connections.
And while he's dealing with everyone else's problems, Bobby's got plenty of his own. Remember how Crowley totally owns his soul? Yeah, he still does. Past attempts to get the demon to turn over the goods didn't turn out so well. But Bobby's not one to give up without a fight, so he's still trying to figure out a way to turn the tables on our favorite King of the Crossroads Demons. Oh, and since the apocalypse, Crowley's also become the King of Hell. Hey, promotion! It hasn't exactly been smooth sailing for him, though, what with having to deal with all those pesky demons running around. I have to say that the way Bobby managed to gain the upper hand was quite unexpected. However, I should never underestimate Bobby because he always has a way of achieving the seemingly impossible.
And Bobby's not going this alone. No, his friend/enemy Rufus is lending a hand, too. I adore Rufus so much and that love has only amplified after this episode. You know it's going to be fun times when the first words out of his mouth are "you gotta help me bury a body." Rufus also has the best comeback lines. Between his fake names and the fact that he doesn't know if you have to stab an Okami five or seven times, but he will argue that he's right regardless, Rufus is a welcome sight. The banter that he has with Bobby is like the Odd Couple times ten. If they had to be around each other for more than a few days, I'm sure one of them would be dead, but the infrequent visits serve to remind them and us that old hunters can be snarky and heroic at the same time.
And lastly in all this, surprisingly, is the Winchesters. It was meant to be a light episode for them, considering the double-duty Ackles was doing, but in the end they served their purpose well. I want to commend Bobby for calling them both out on how much they take him for granted. It can't be all about them all the time. Other people have problems, too, and sometimes they need to recognize that. And when it comes down to it, Bobby is family. They will do anything for their adoptive father. Nothing proved this more than the fact that Dean not only willingly got on a plane for the man, but he took a nine hour flight to Scotland to finish this case. That is love right there. And it is also love, for me, that Dean is driving a tiny car on the wrong (yet correct) side of the road while tying up loose ends with Bobby, simply because they're in Scotland. Oh, show, I love you so.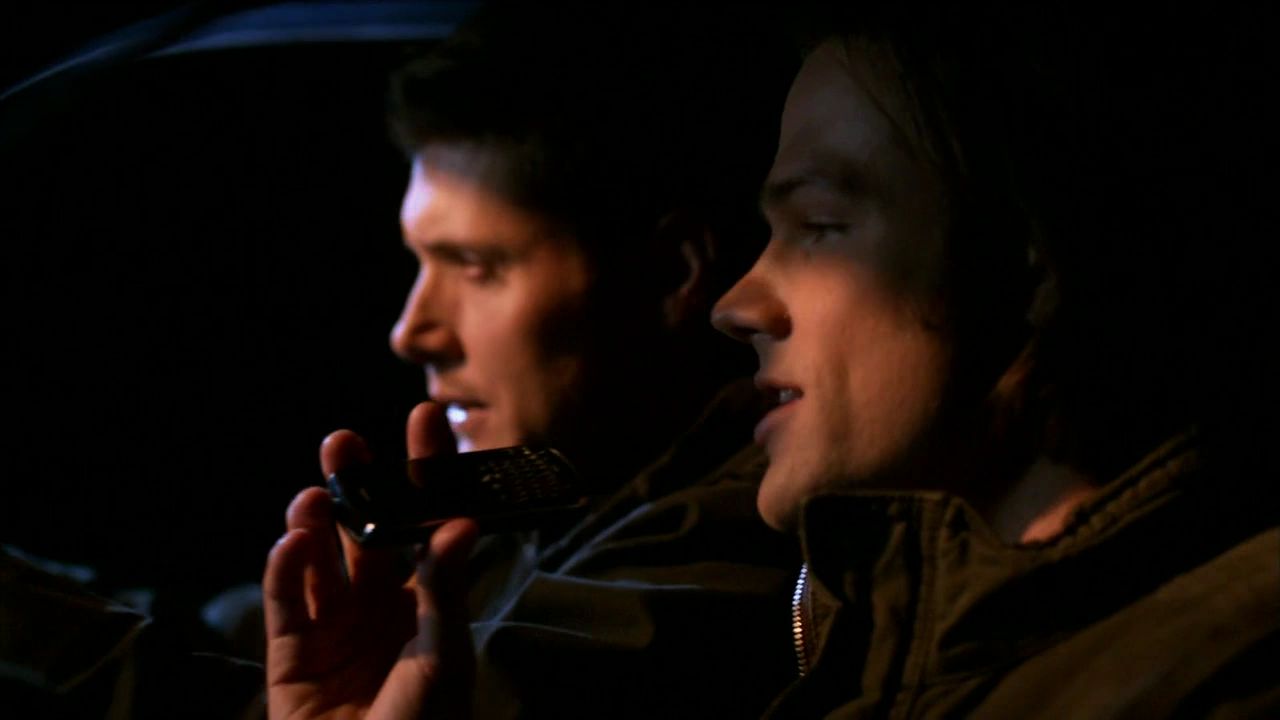 Rating: 4 / 5 Stars