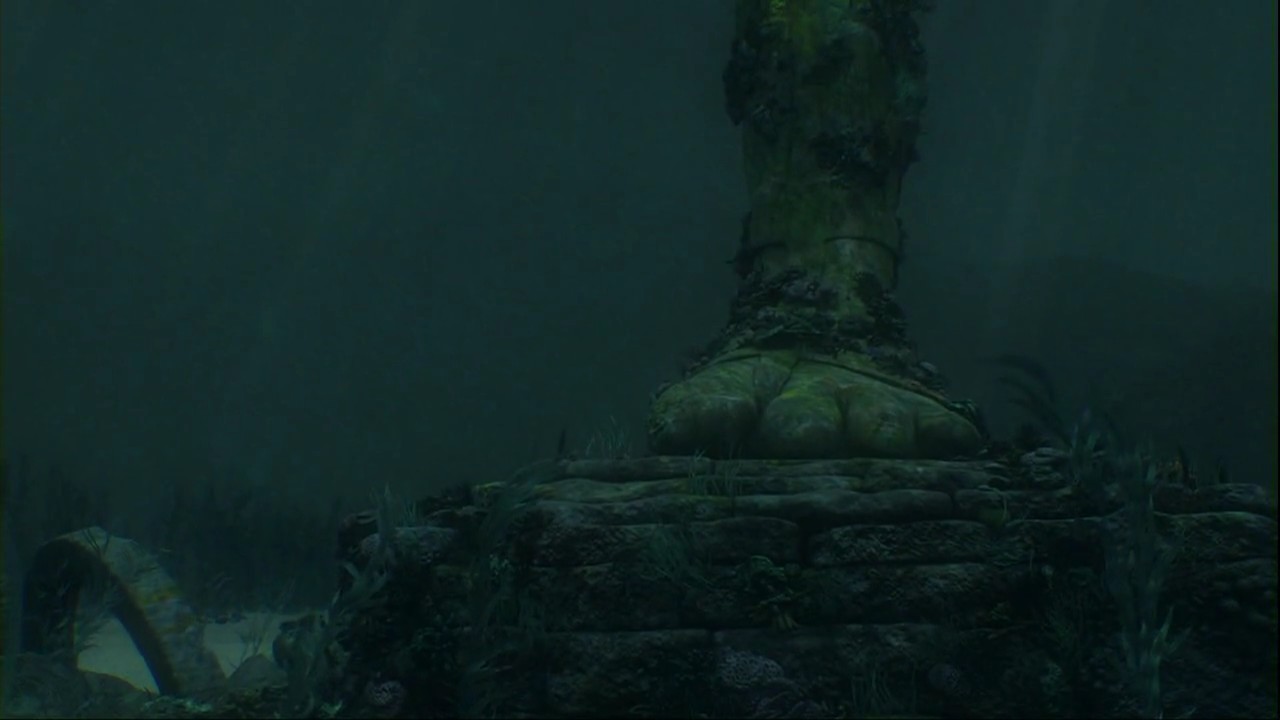 Episode: Lost 6.01 – "LA X (Part 1)" and 6.02 – "LA X (Part 2)"
Original Air Date: February 2, 2010
Screencaps from phoenixothon at capaholic.
I had forgotten over the year break between the end of season 5 and the beginning of season 6 that Lost pretty much just illicits questions in me more than actual responses or reactions. The more questions I have about what the crap I just watched for the past hour, the more I usually enjoyed the show. This seems to be the kind of show that is made specifically for viewers who get obsessed with trying to figure things out.
The season 6 opener did leave me with a heap of questions, but it also left me feeling like this final season is just going to be stocked to the gills with everything the writers ever thought of. I mean, we've got alternate realities, nods to the Atlantis theory, nods to the Fountain of Youth theory, nods to the theory that when you die on island you get "released" from the island's hold, more ancient Egyptian nods outside a very early Egyptian/Pre-Columbian style pyramid… the first two hours of the season felt like a buffet in Vegas, it had so much stuff in it. I guess this is keeping with Lost tradition, but there was maybe 30 minutes of actual "OMG" stuff happening here; the rest was just "Seriously? You're pulling that out now that there's only four months left of the series?" However, there's always Easter eggs that I could be missing that make the small things important. This made me realize how hard it might be to review this show, so forgive me (and correct me) if I miss things that should be pointed out.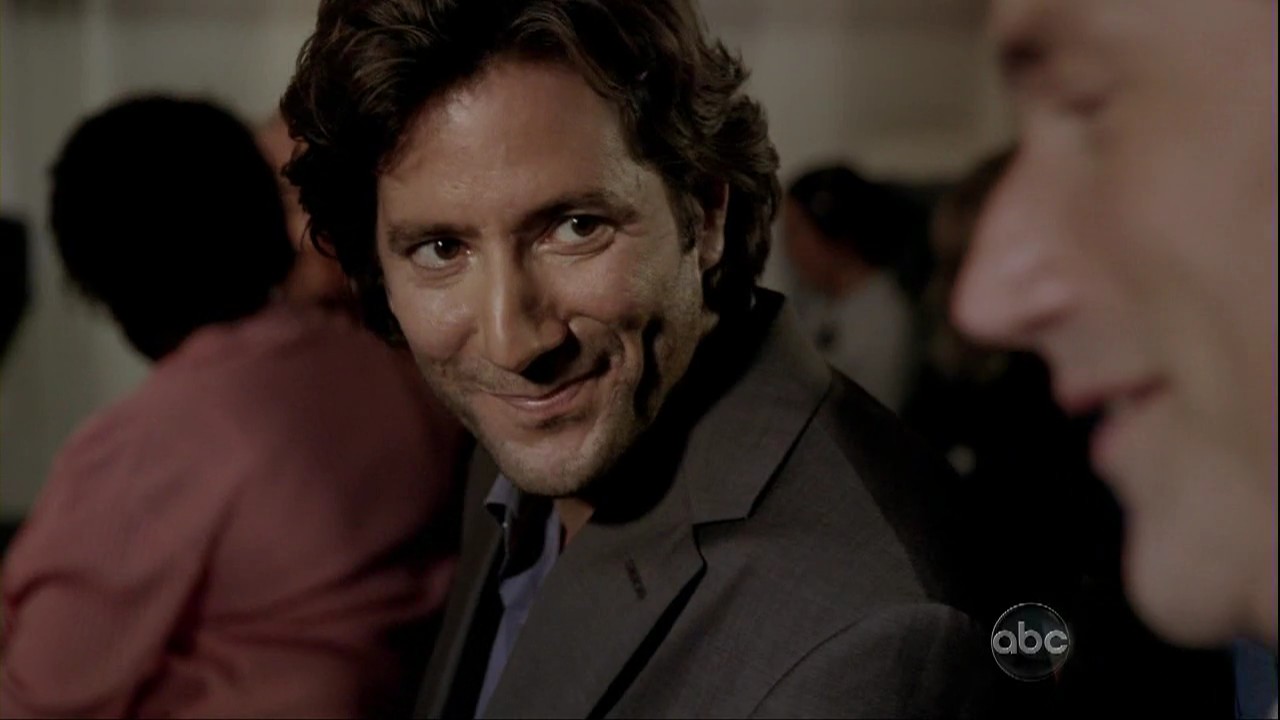 Carrying over from S5, Juliet successfully set the bomb off and everything went white. Where we end up at the beginning of S6 is back on the plane. For a minute, I thought we were getting another flashback, but very quickly it turns out this is an alternate reality where the plane doesn't crash on the Island (because it's at the bottom of the ocean) and all these subtle differences start to pop up. Maybe Jack finally got something right and setting that bomb off did "fix" everything? Not quite, as it turns out to be an alternate reality where the plane never crashes. That's not the only thing that has changed. Setting the bomb off in 1977 set off a ripple effect, so I think it's safe to say that everything has changed, not just the plane crashing onto the island.
Of the Original Losties that we saw on the plane this time (minus the Red Shirts that weren't ever really main characters):
Jack is the nervous one instead of Rose when the plane hits turbulence. He also seems to have an underlying feeling that something isn't right.
Desmond pops up really quick sitting next to Jack's seat on the plane. He has a wedding ring on, but is his wife Penny still? If the bomb went off in the '70s, Widmore could have still been on the island (50/50 he could have been on one of his trips off island). Mysteriously, Desmond disappears while Jack is saving Charlie's life and isn't seen getting off the plane.
Charlie almost chokes on a bag of smack. Jack and Sayid save him, and he's really not happy about that. He gets arrested and taken off the plane by a couple of cops.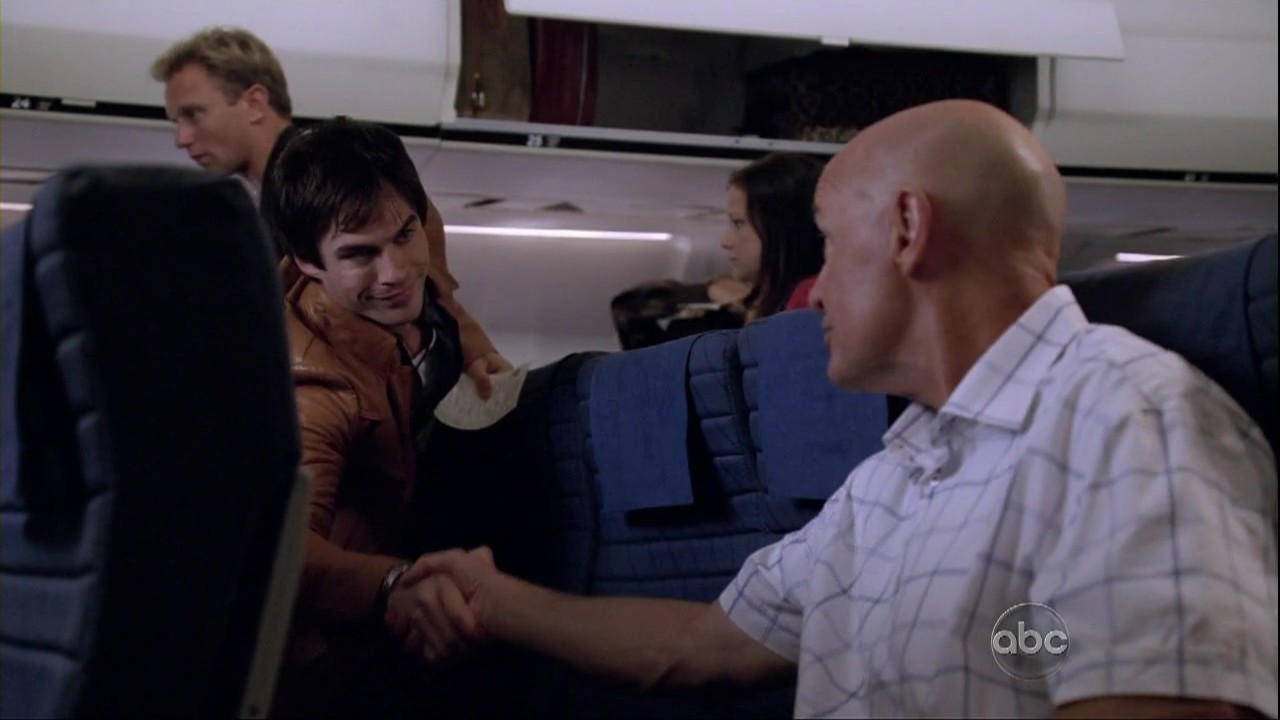 Sun and Jin are traveling together, but they don't seem to be married or a couple. Jin seems to still be doing shady business and it's possible neither of them speaks English anymore (maybe Sun never had lessons with Mr. Korean Clean).
Hurley is the happiest person on the plane (next to Sawyer). He no longer is surrounded by bad luck and is convinced he's the luckiest guy on the planet.
Sawyer seems surprisingly happy for having killed the wrong man in Australia. Maybe he never killed anyone there? Maybe he's not even a con man anymore.
Boone does not bring Shannon back to LA with him and left her in that bad relationship back in Australia. Not much to say there except the conversation he and Locke had was a nice nod to what happened on island. Also, Ian Somerhalder is smoking hot and I missed watching him all sweating and running around in the jungle.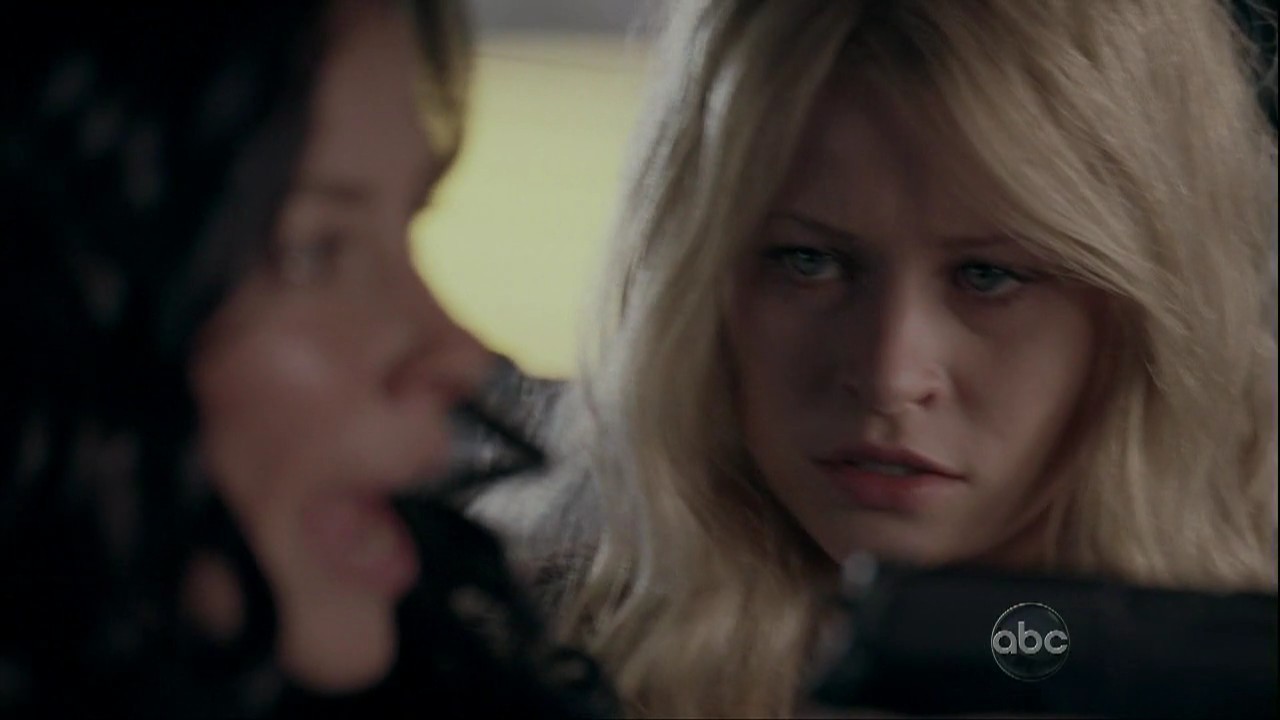 Kate is still annoying and still under arrest for murder. She also hijacks the cab Claire is in. Nice.
Sayid is still searching for Nadia.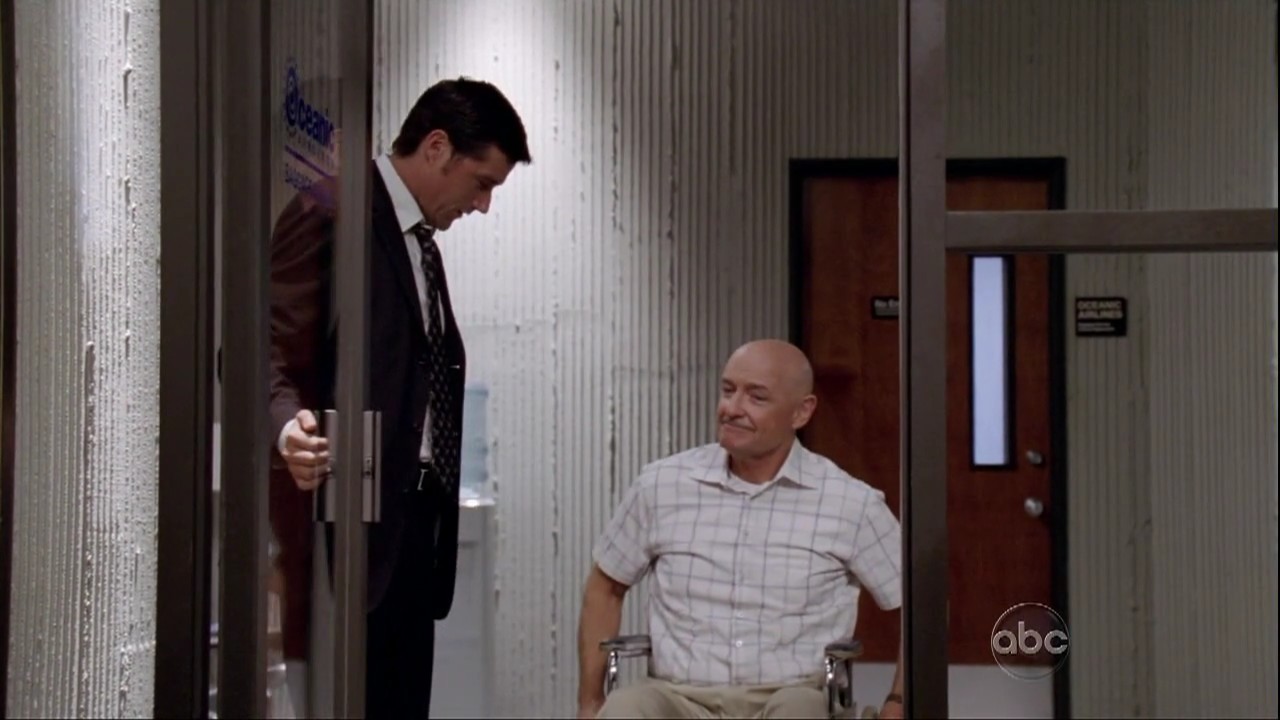 Locke seems much less angry than he had been originally. He's still in the wheelchair, but there's something about the conversation he has with Boone that kind of leads me to believe that maybe he got to go on the walkabout this time around. He just seems more zen and less crapped on by the universe, especially when he and Jack meet each other in the lost luggage claim (Christian's body and Locke's knives are missing). Jack even gives Locke his card to see about fixing Locke's spine because he says nothing is irreversible.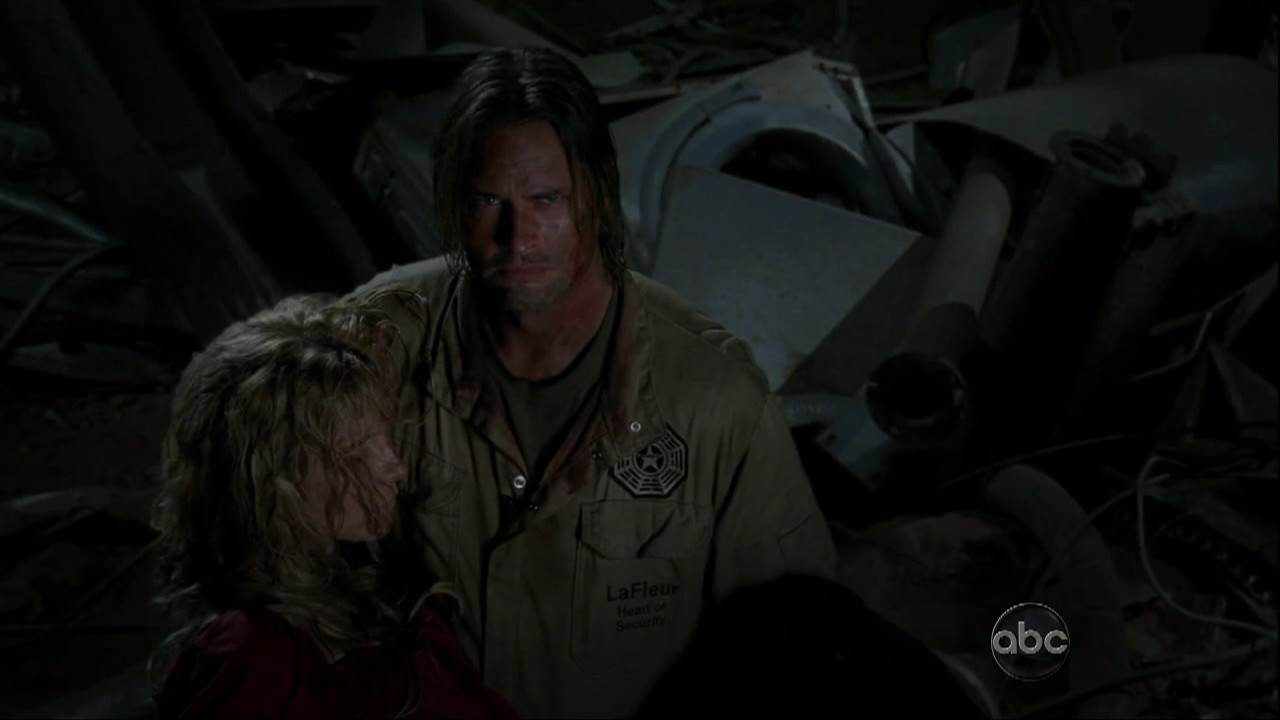 Back in the other reality — Juliet dying really pissed me off. I really liked her and Sawyer together (right up there with Desmond and Penny on the awesome scale for me). There was also a strange moment where she seems to be in the middle of a conversation with someone (presumably Sawyer) about going dutch on a coffee date. After she dies, and I thought about crying because it was really sad, and Sawyer and Miles bury her, Sawyer talks Miles into contacting her spirit/ghost. And by "talks Miles into," I mean Sawyer physically forces Miles's face onto the grave and makes him do it. The message Miles gets from Juliet: "It worked."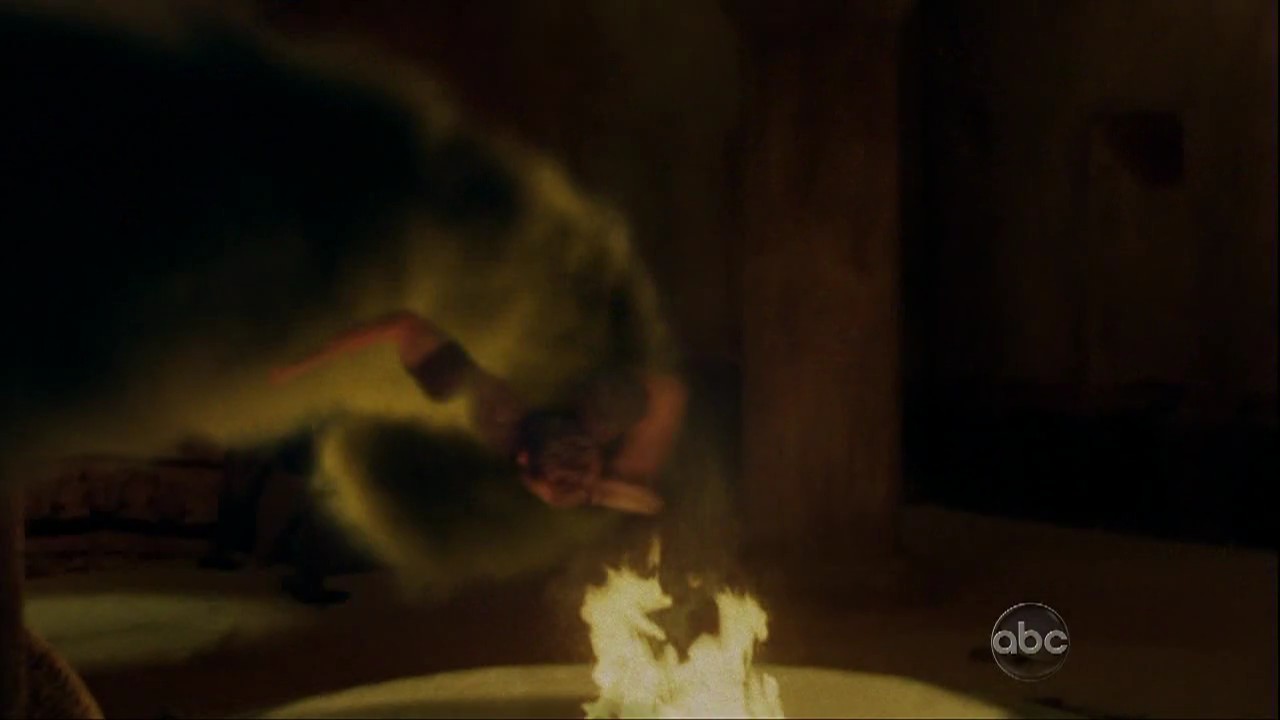 The Man in Black/Jacob's Nemesis/Locke 2.0 turns out to be Smokey the Monster. In S1, the smoke monster was cool and interesting. In S6, I don't give a crap anymore. I liked it better when Jacob's Nemesis was played by Titus Welliver and wasn't the smoke monster. Don't get me wrong; I really enjoy it when Terry O'Quinn plays evil and nasty, but I don't really like that Smokey is now taking human forms instead of just being this clickity-clanky smoke thing. Of course, I really do enjoy Mark Pellegrino and Titus Welliver acting off each other but I suppose there's hope for more of that in Supernatural instead of here.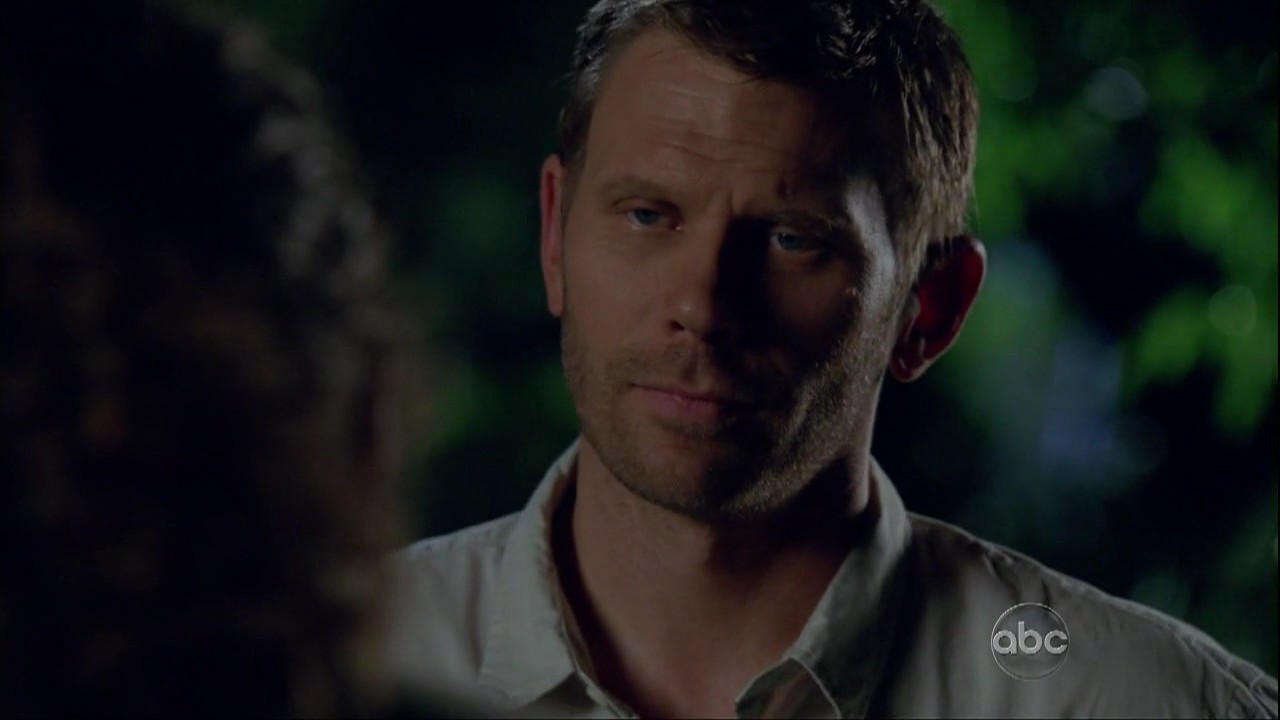 Jacob claims to be dead, but Hurley can see him. So Hurley can see and talk to dead people, and Miles can only talk to dead people. He tells Hurley to get Sayid to The Temple so that he doesn't die and disappears again. They eventually get Sayid to The Temple, but that's after night has turned into day and they took the time to dig Juliet out of that hole in the ground.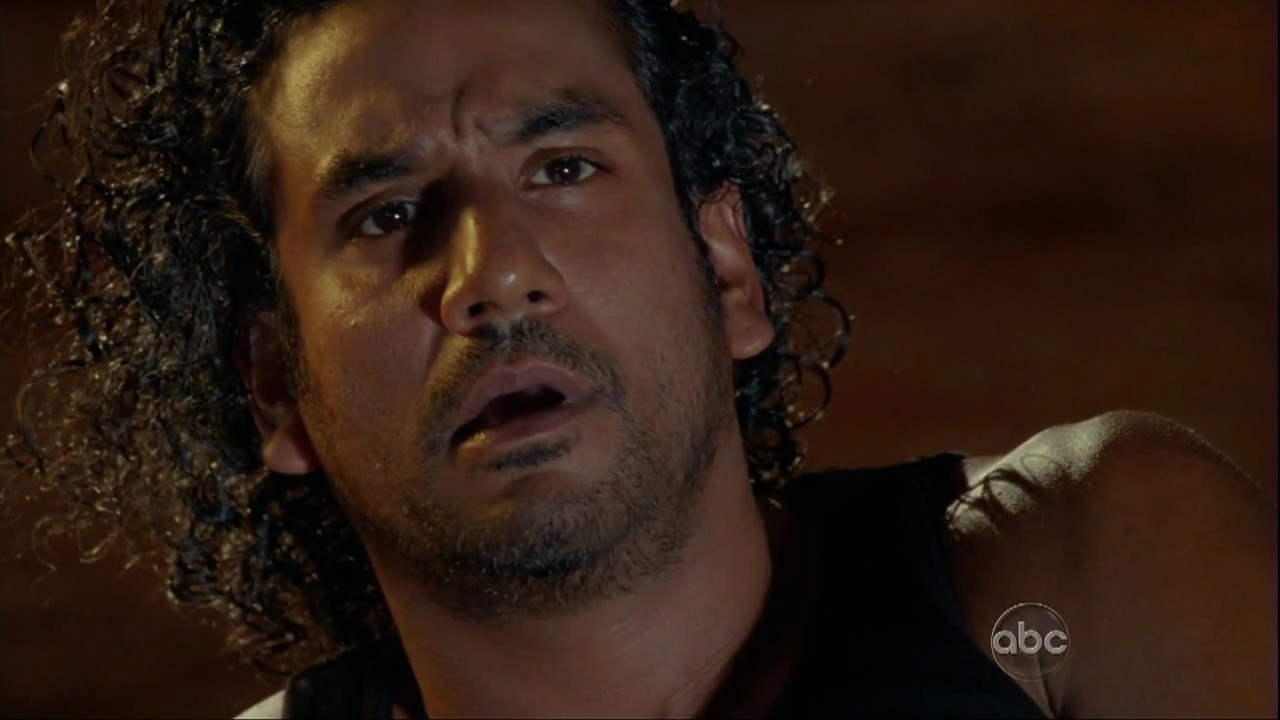 Surprisingly, it was this aspect that really irritated me about this episode. Generally speaking, doesn't it only take about 15 minutes for someone to bleed out from a gun shot wound to the gut? I mean, it felt like Sayid was dying from that shot for a freaking YEAR. I guess it was a good thing they got him to that Fountain of Youth/Regeneration at The Temple or they might have drawn that wound out for another year. It was like, "Hey, Sayid. I know you're dying from a gun shot wound to the stomach, and Imma let you finish with that in a minute…"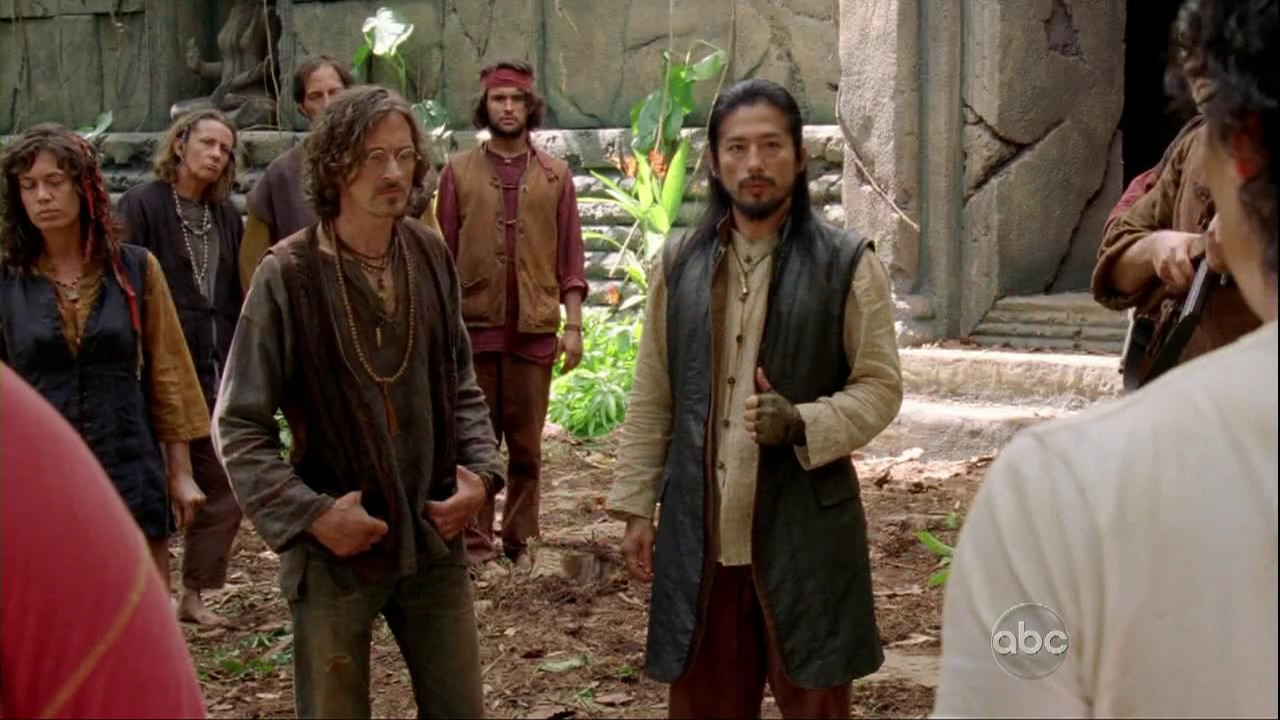 Lastly, we have the Other Others. Or the Hippie Barefoot Others. No big thing there except for the fact that the dirty hippie look isn't as unsettling as the suburban in the middle of the jungle. Another Deadwood actor (John Hawkes, who is awesome) is here as a translator for the head of the Hippie Others. The thing that stuck out for me was seeing Cindy, the flight attendant, hanging out with them. She certainly had no trouble assimilating and climbing the ranks of The Others. I didn't get that, but it isn't the only or first thing I don't get in this show.
Rating: 3 / 5 Stars