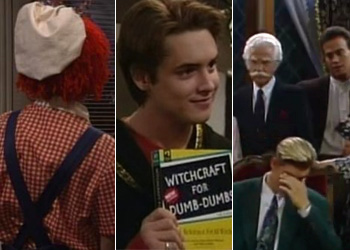 Besides the abundance of free candy, pumpkin carving I'd force my mom to do because it was icky, and dressing up in Kmart's finest, Halloween-themed episodes were my favorite part of October when I was younger. Some shows today go above and beyond, like Modern Family, and some, well, some get an A for effort… looking at you, Pretty Little Liars. But nothing compares to the '90s all-stars of TGIF, the cheese of Saturday morning, and the heavy hitters of primetime. It was hard to narrow it down — all the bases of All Hallows Eve had to be covered, from trick or treating to costume parties to haunted mysteries, but most importantly, they had to represent the '90s well.
1. Everybody Loves Raymond – "Halloween Candy" (1998)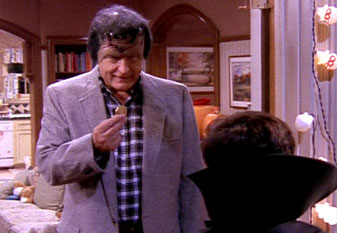 If Ray only knew over a decade later there'd be a show called Teen Mom, maybe it wouldn't have been such a big deal that his dad accidentally handed out brightly wrapped protection he mistook for kiddie treats.
2. Boy Meets World – "The Witches of Pennbrook" (1997)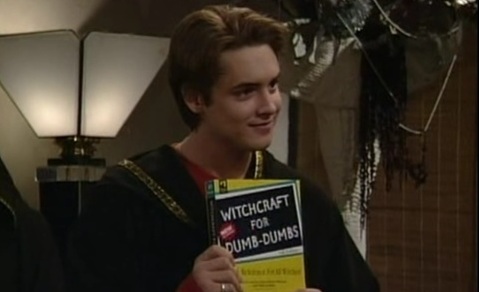 One of the later episodes because, let's face it, any time Rider Strong and Matthew Lawrence are in a scene, *swoon*. Moving on, DJ Tanner guest starred in this as a supposed witch that drove a wedge in between the bromance of Jack (Lawrence) and Eric (Will Friedle). And anytime Eric had a hunch about anything, you knew it was going to be 30 minutes of hilarity.
3. Saved By the Bell – "Mystery Weekend" (1991)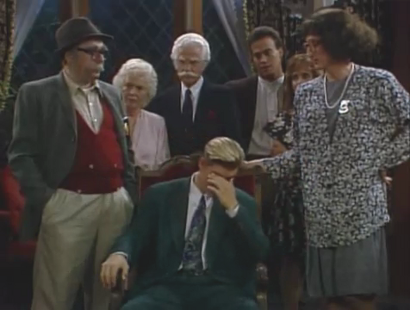 Zack Morris never did his homework but somehow managed to solve the murder mystery game? Now that's spooky…
4. Roseanne – "Skeleton in the Closet" (1994)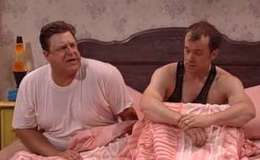 Quick with her wit and ever faster with the Halloween pranks, Roseanne was always the Queen of Mean. But the tables were turned and she believed her brother-in-law was batting for the other team, and if it were 2003 Ashton Kutcher would've jumped out of the closet and yelled, "You just got Punk'd!"
5. Home Improvement – "The Haunting of Taylor House" (1992)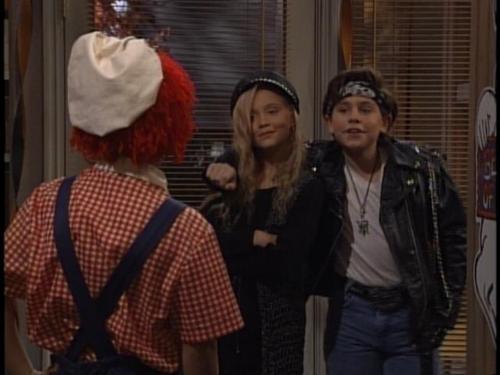 Remember when you decided on going to a party as a cutesy childhood toy and your significant other not only came in a badass costume, but also with the ultimate bad boy? Brad Taylor never will and I'm sure this episode will forever cause you to feel horrible for him, and if not him, then his mom, Jill. She was stuck as a carrot all night.
6. The Fresh Prince of Bel Air – "Hex and the Single Guy" (1993)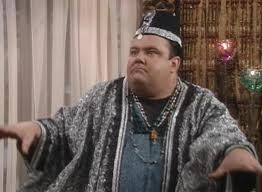 In west Philadelphia born and raised. On the playground is where I spent most of my days. Having séances with psychics. Making jokes while the chick got mad… Okay, enough of my attempt to bust a rhyme. Will Smith learned the hard way to keep his mouth shut when dealing with those who can "talk" to the other side.
7. South Park – "Korn's Groovy Pirate Ghost Mystery" (1999)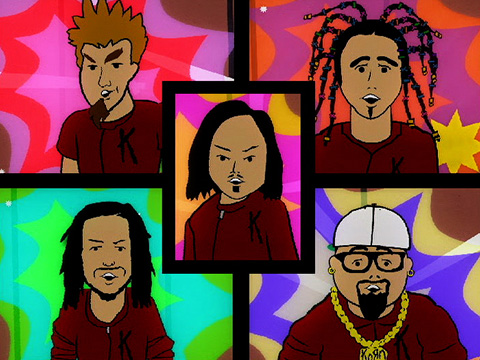 A play on the never-played-out Scooby Doo, the South Park gang teamed up with everyone's favorite Hot Topic rock band of the time, Korn.
8. Dinosaurs – "Little Boy Boo" (1992)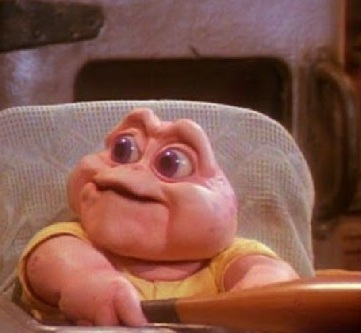 A tale old as time — yup, that's what we learn in this episode when Robbie tells the tale of what eventually is the origin story of Halloween.
9. Beavis and Butthead – "Bungholio: Lord of the Harvest" (1995)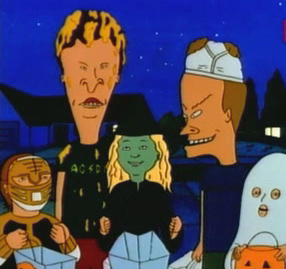 If you were breathing during this decade and didn't pretend to be "Cornholio" or say "I need TP for my bunghole," you may as well have not been taking in oxygen.
10. The Simpsons – "Treehouse of Horror III" (1992)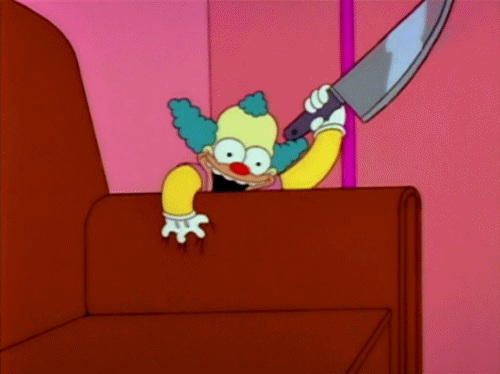 No show was as consistent through the decade, and has continued to be, than our favorite yellow family. Their annual homage to Halloween never fails with its play on pop culture, folklore, and those two aliens we all swear are a lot more than travel partners. But why number 3? Simple, it's the one with the evil Krusty doll, d'oh… I mean duh!