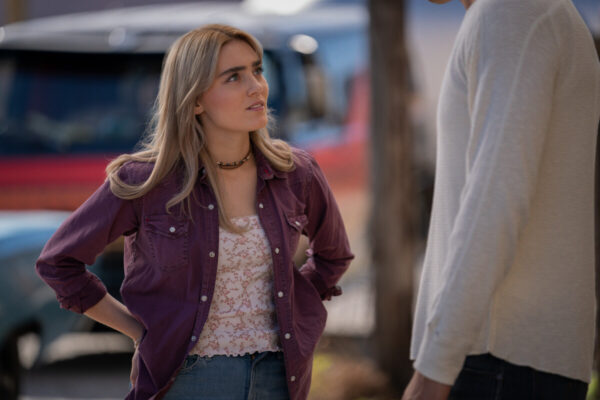 Hunters can try to leave the hunting life, but few if any succeed. That's the theme of this episode, with an old family friend of Mary's calling for help after her former partner is killed. Walking away was never really an option.
Note: This recap may contain spoilers!
Kicking off the episode, we see a female hunter named Darla being chased through the woods of Elk Falls. She takes refuge in a barn, owned by her old hunting partner Tracy Gellar. Too bad Tracy wasn't there to help her, as she was instead attacked and killed by a monster, left to be discovered by her friend later.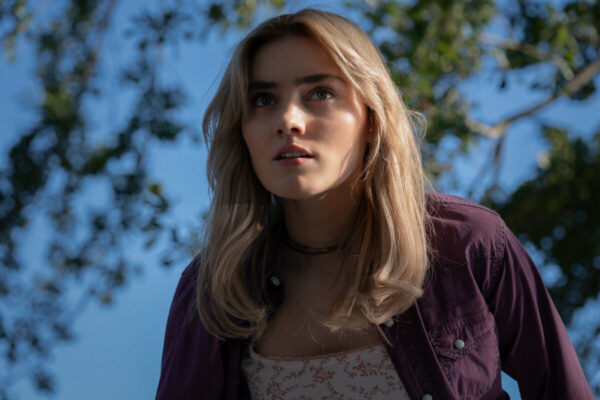 Tracy, who is an old family friend of the Campbells, calls Samuel for help. Mary and the team show up to take on the job, since Samuel is MIA. But what was believed to be a simple werewolf attack isn't quite what it seems. There's a strange claw left behind, which must be investigated after they give Darla a hunter's funeral.
While long-time fans of Supernatural are likely used to seeing a hunter's funeral, it does have a big emotional impact, especially the first time you witness it. This is John's first time, and it weighs heavy on his mind. He can't let Mary end up the same way, even if it means pushing himself to the limit to hunt down the Akrida. Not healthy, but not many things in the hunting world are.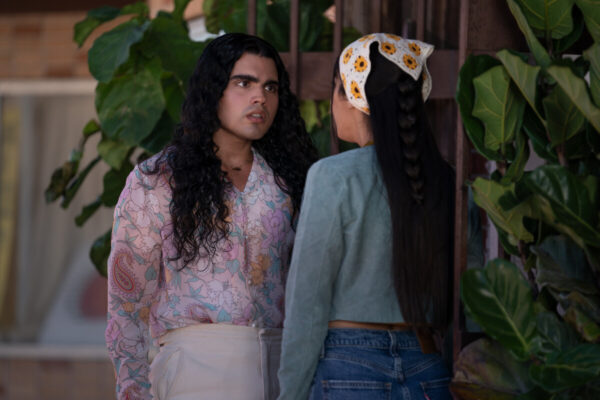 Lata and Carlos take on the identification of the claw. She has a contact, Anton, that uses taxidermy as a front. He can help them with their research. And he can also get Carlos tongue-tied, which was cute to witness. The claw belongs to a soucouyant, a vampire witch. It was also the last monster Tracy and Darla fought, along with hunters Mac and Rob. They killed three out of four of the creatures, but one was trapped in a cave-in alongside Mac. Perhaps they are not as dead as once thought.
That becomes more of a reality when the soucouyant comes to Tracy's house to attack her. John runs after it and gets attacked before Mary fights it off by cutting off its arm. Didn't even slow the creature down when it retreated. The only way to kill it is beheading, but there's something odd about the creature, which Lata and Anton discover when they start cutting into the arm.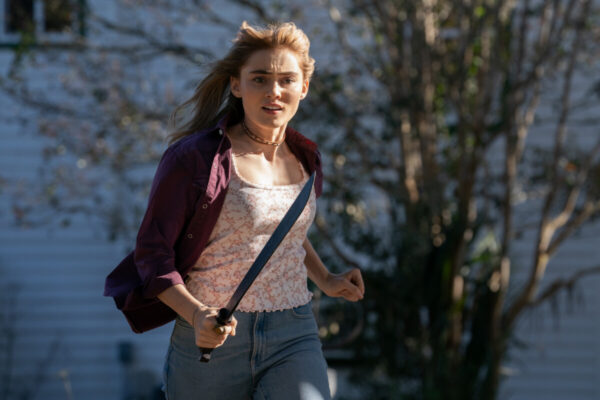 The witch was already dead. A vengeful spirit is possessing her body. And that's when the team learns that Tracy's been keeping secrets. Mac's death in the cave-in wasn't an accident. Tracy, Darla, and Rob killed him because he turned to dark magic and got violent. They saw no way to help him and decided death was the only answer. It's a sad situation that now puts the team into even more danger.
While Mary, Lata, and Carlos learned the truth from Tracy, John was on his own checking out the barn. He gets attacked by the witch and possessed by Mac's spirit. When they find him, he's on a mission for vengeance, setting his sights solely on Tracy. Mary's attempts to reason with him, or reach John, are for naught. So, she has to resort to physical means to try and get him under control. And Tracy points her weapon at John, seeing no other option but to kill him. Tracy's first instincts for death are not a good path.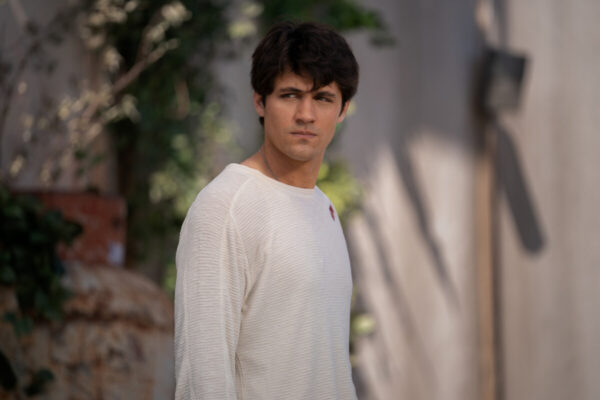 Violence doesn't work, but Lata's talking does. She tells Mac about the ravages war played on her, tapping into how Mac has been acting on his own anger. And Tracy admitted that she didn't know how to help him. She's sorry she didn't help him sooner. That's what Mac needed to hear and his spirit finally leaves John's body. Case over without more deaths piling up. And a renewed mission for Tracy, to get back into hunting and finish Darla's last case, or maybe even more. It's hard to really leave the hunting life. But at least she and Mary depart with an uneasy truce between them.
We also get more insight into the complex and growing relationship between Mary and John. She does seem to be falling for him and they will continue this journey together, no matter where it takes them. John needs to also get his anger under control before it consumes him. Lata's meditation will help with that, as well as the support from the team. It's going to be a long process, balanced with the need to find and kill the Akrida. They have a location for the radio tower now, so it's one step closer to their goal. Hopefully it doesn't consume them all before it's all over.
Rating: 4 / 5 Stars