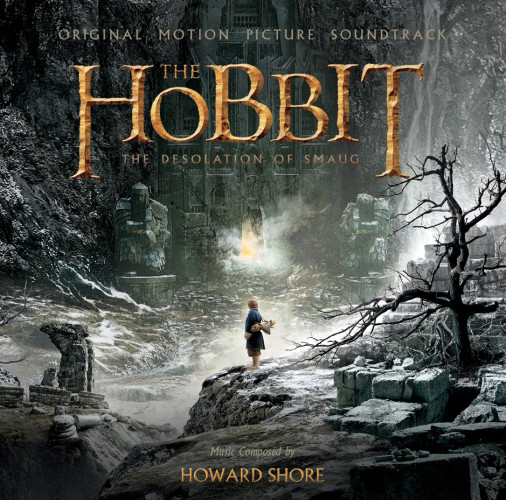 I've always been impressed about how epic a LOTR soundtrack can be. I listened to Enya's "May it Be" for weeks. The Hobbit: The Desolation of Smaug's OST is no different. You are treated to stunning orchestral pieces that really make it feel like you are walking through Middle Earth. The songs seem a little dark at times. Songs like "A Necromancer" and "The Nature of Evil" really highlight the greater presence of darkness in this film. The Necromancer is pretty creepy, so of course his song would be.
I really like "A Feast of Starlight". I am going to guess it was written about Tauriel. It's very pretty with flutes and soft music. It's really suited to starry nights and really pretty elf women. The rest of the songs sound like they're from previous movies and are all equally moving and nice to listen to. However, there isn't soul stirring music like "The Misty Mountains Cold", the song that defined the first movie. There aren't any songs that really pin down the movie. I just didn't notice too many songs that really stood out from each other. It makes great background music.
One song didn't fit in with any of them. It was Ed Sheehan's "I See Fire". I suppose it was to go along with Smaug getting ready to torch Laketown. I just felt like was listening to something off MTV. It didn't fit into the old world music that the movies are famous for. This soundtrack wasn't bad but there was nothing to make it amazing either. It paled next to the previous Hobbit installment's soundtrack.