PREVIOUSLY: The Cinema Doctor smoked out the xenomorph problems in Alien 3. Now he'll delve into the deep recesses of the human psyche as he attempts to root out the source of Gus Van Sant's madness as he examines the redundant remake of Alfred Hitchcock's masterpiece Psycho.
TODAY'S PATIENT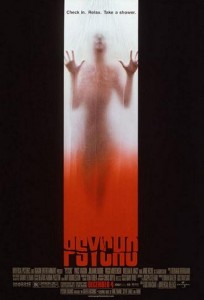 Psycho
Directed by: Gus Van Sant
Starring: Vince Vaughn, Anne Heche, Julianne Moore, Viggo Mortensen, William H. Macy, Phillip Baker Hall, Robert Forster, Rita Wilson, James Remar, and James LeGros
Based on: the screenplay by Joseph Stefano, which in turn was based on the novel by Robert Bloch
PATIENT DESCRIPTION: Marion Crane has a laundry list of bad mistakes. First, she steals $400,000 from her boss. Second, she tries to skip town to live with her boyfriend. Third, en route she stops at the Bates Motel. Fourth, she accidentally arouses Norman, and fifth, she angers Norman's mother. Now Marion has disappeared, and her loved ones are trying to find her. Unfortunately, Marion's whereabouts are known only to the disturbed old woman and her devoted son.
EXAMINATION:
It is very respectable that Van Sant was eager to retain the mood and themes of the original film by mimicking the camera angles and the lighting, as well as utilizing the original script. It's like a revival of a classic play: same text, new components.
The script is tweaked only slightly to accommodate modern times, which helps in making the dialogue less anachronistic.
Van Sant's direction enabled some of the actors to approach their characters from a different angle.
Thanks to Van Sant's approach to the characters, the lesser characters are fleshed out remarkably better than they were in the original.
The best example of the previous statement is Julianne Moore as Marion's sister Lila. She plays the character first and foremost as a headstrong and tenacious woman who carries the second act with total authority.
Mortensen makes significant improvements that actually dwarf John Gavin's approach to a character who is, for all intents, and purposes, a standard hero character. Mortensen embodies that essential trait, but he adds a bit of a clumsy nuance which gives the character more believability. You can believe that he runs a hardware store in a podunk town. He even makes the dynamic between Sam and Lila more awkward — like they're together out of necessity, as opposed to being friendly.
Van Sant stages certain scenes with slightly different quirks — most notably, the opening scene between Marion and Sam. The final revelation of Mother and Norman in the fruit cellar is also exceptional, delivering on the tension by adding some new blocking which gives the scene more kick (both metaphorically and literally speaking).
Danny Elfman adapts the score with total conviction, and it still works despite the updated aesthetic of the film.
The updated production design is also commendable, as it replicates and deviates from the original in all the right ways. The best example is that the exterior of the Bates house is more architecturally cohesive with the interior, and yet it maintains the sinister presence.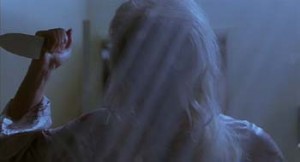 EARLY ASSESSMENT: It is clear that Gus Van Sant approached Psycho with the utmost respect for Hitchcock's masterpiece, and that his intention was to open Psycho up to a modern audience (an audience who may be totally desensitized to the content in Hitchcock's original). Stephano's script effectively displays its versatility by adjusting to the times without the changes feeling forced. It all leads us to conclude that Van Sant's redux of Psycho is, by and large, the most faithful remake of all time.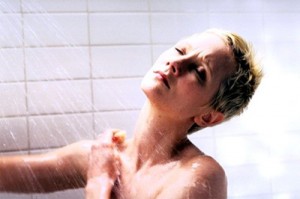 SYMPTOMS:
Unfortunately, Van Sant's endeavor to make his version of Psycho "The Most Faithful Remake of All Time" begs the question: why the hell would you even bother? It's clear that Van Sant made no effort to try anything new with the title character or the story. So after watching his version you're left feeling a bit despondent when you realize you could have been spending this time watching the original for the same effect.
The iconic shower scene is appropriately graphic, as it should be by today's standards, as is Arbogast's demise. Unfortunately, one of Van Sant's attempts to spruce up the scene only helps in breaking the impact. Van Sant insisted on inserting random and, for lack of a better term, F.U.B.A.R. images in between angles to imply the mindset of Norman/Mother as he kills. Given the fact that we get spoon-fed the whole story of Norman's condition by the shrink, it just seems all the more redundant to offer a peer in the Norman's psyche.
While Moore and Mortensen's performances improve on those of their predecessors, the performances which are meant to keep our attention are the ones that fall spectacularly short.
Anne Heche as Marion may look good on paper but, unfortunately, it cannot be denied that she tends to be a bland actress. I can wholeheartedly say that, Nip/Tuck aside, she hasn't really given us a leading performance that has made us say "WOW." Sure, Marion isn't exactly the brightest bulb on the Christmas Tree, but at least Janet Leigh played it with more grace and dignity.
While Vince Vaughn gives it his all as Norman Bates, there is one small problem. Vince Vaughn is way too cool to play Norman Bates. Anthony Perkins was born for the role, because he perfectly embodies the meek little man who has personal demons that stem from his mother. When you meet Norman, you aren't supposed to be intimidated by him. He is not supposed to be the prime suspect in Marion's murder. Unfortunately, Vaughn is so convincing as a killer that the possibility that the killer could be Norman's mother never enters the audience's mind.
DIAGNOSIS: Ambitionoma Timidotia. Gus Van Sant was feeling good about himself after the success of Good Will Hunting — so much so that he felt confident that he could remake a classic and give it some punch. The final result of said remake hints that Van Sant may have buckled under the pressure of the outcry of the people who vowed never to respect him if he made any significant changes. It just feels like Hitchcock on auto pilot, eager for a paycheck.
PRESCRIPTION: Ironically, audiences seem to be totally oblivious to the fact that the original Psycho was based on a book, and as Lyn Cherowbrier observed in her recent Adaptation Analysis, Hitchcock's film strayed from the source in many ways due to controversial content. Since those details aren't as taboo today as they were then, it would have been beneficial if Gus Van Sant had opted to go back the film's roots and attempt a brand new adaptation from scratch. Straight from the book, just like Tim Burton's approach to Charlie and the Chocolate Factory.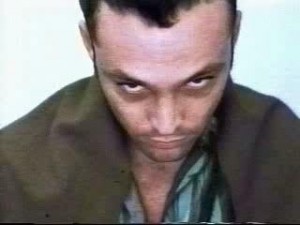 CAN THIS PATIENT BE SAVED? It seems that this patient has a severe identity crisis. It wants very badly to be like its predecessor. I recommend some intensive therapy to help this find its own identity by going back to its roots. In other words: make a version of Psycho that's more accurate to the book.
NEXT SESSION: We've seen Keanu Reeves tackle computers and robots from the inside and out, but can he cope with demons without a Liverpudlian accent and peroxide blonde hair?