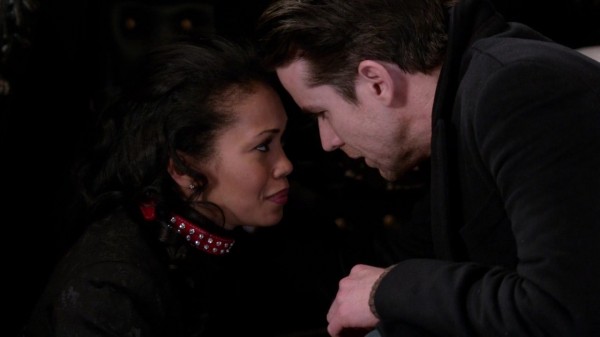 Episode: Supernatural 8.15 – "Man's Best Friend With Benefits"
Original Air Date: February 20, 2013
Screencaps by spn-caps
This week Supernatural managed to skate just along the edge of bestiality and my thoughts mirrored Dean's on the subject. "Must love dogs" was never meant to be taken so literally. But we also got some brotherly advancement in terms of the trials, along with some secret-keeping. It's the same old Winchester way. Must be Wednesday.
Note: This recap may contain spoilers!
I am on board with Familiars and Masters and all the exploration the show wants to do with the subject. However, I am totally with Dean on being weirded out over James and Portia being intimately involved. The first time she mentions it, Sam has to clarify for his brother, because it doesn't even enter Dean's mind that she could mean intimate in that manner. You don't have sex with your Familiar, first of all, but you also don't have sex with your dog even if she's a woman half the time. Dean and I are on the same wavelength there. Surprisingly, he didn't have as many jokes or inquiries about the subject as I would have thought. I guess our minds can make up the difference anyway. What needed to be said that we didn't already think up on our own?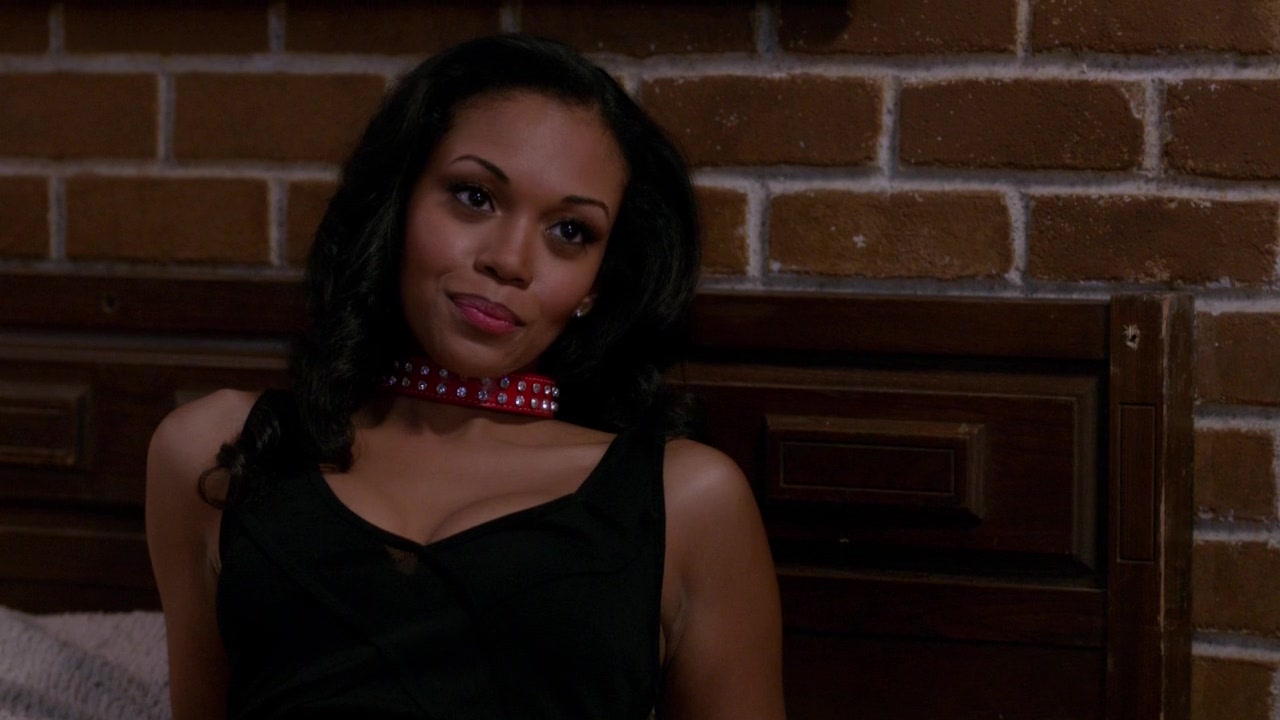 And pushing aside the "sometimes she's my dog, sometimes she's my lover" aspect of the whole thing, they're breaking the rules of Master/Familiar anyway, and that's what got them into all that trouble in the first place. Spencer could overlook Portia pairing with James, even though he wanted her for himself, but when they went and fell in love? That was the breaking point. With James out of the way, perhaps he could have Portia. Good plan, but where would that leave Phillippe LeChat, his cat Familiar? The poor guy would be tossed aside, left to seek out a new Master. And when he got caught in the middle, he paid with his life. Too bad he didn't find a worthy Master prior.
However, even with all that back and forth back-stabbing and jealousy going on, the case itself was pretty see-through. We had a cop with a grudge and a witch who was acting pretty suspicious from the start. Not hard to figure out who was behind it all. Well, I guess it was good for filler. Besides, we did get to see Dean being allergic to cats and his re-emerging dislike for dogs. I can't remember if we've seen his cat allergy before, but his dislike for canines has run through much of canon. He disallows dogs in the car and he certainly has a hate on for Hellhounds, so it's understandable that he might be not happy around dogs. Sam, on the other hand, is the complete opposite. He loves dogs, and keeps trying to pick them up as pets anytime he can settle down for more than a few days. This may be an extension of Jared's love of dogs as well, but whatever the reason, I like that the brothers balance each other out on this subject.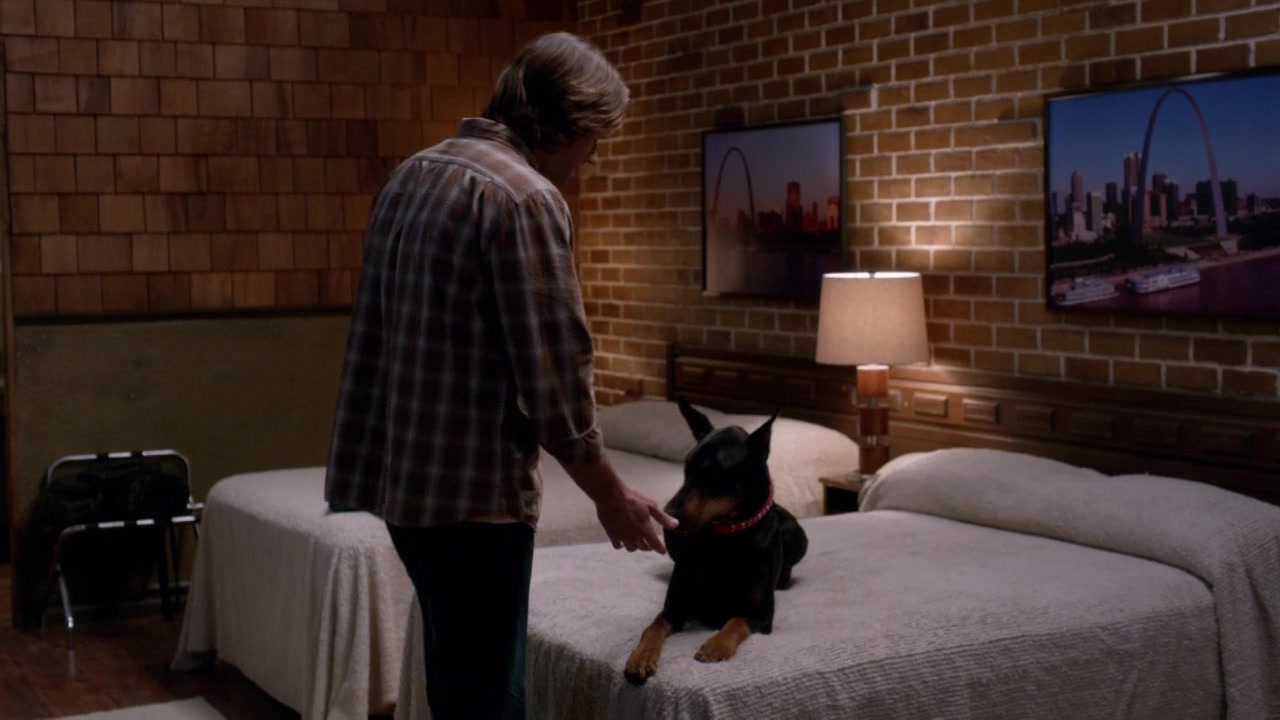 What they still haven't balanced out between them is the whole trust thing. Sam is wondering why it seems like Dean can't trust him with these trials and then he finally gets it. It's not that Dean doesn't trust his brother, it's that he can't trust anyone but himself. I can relate to this, so I understand where Dean is coming from. Dean needs to make sure these trials are done correctly, it's too important to screw up, and he also needs to make sure Sam is okay. The only way, in his mind, to do that is for him to do it himself. He's like this with many of the challenges they've faced in their lives. In order to make sure things go the way they should, Dean would rather take on the challenges himself. Only, this time, he has to trust that his brother can face whatever is coming. And he does trust Sam. The only one he can trust is his brother, so he's going to let Sam take the lead on this one and be there as back-up, making sure everything goes the way it should and that they both make it out of this alive.
Great plan, except Sam's once again keeping secrets from Dean. Yes, in Sam's mind he's doing it to protect his brother and not make Dean worry, but keeping secrets from each other never ends well. Haven't they learned that lesson by now? Sam's already coughing up blood and it's only going to get worse. What's going to happen if he gets too weak to fight off a monster while on a case? Or is a little bit too winded in order to come to the aid of his brother? He's not only putting himself in danger, but Dean as well. Sam needs to tell Dean the truth and suffer through all the mother-henning Dean is going to lay on him because they need to be on the same page going into these trials. If Dean doesn't have all the information at his disposal, then he's not going to be prepared to deal with what's coming down the line. Hopefully the secrets will end soon, or at least before one of them is put in mortal danger. It's going to get a whole lot worse before it gets better.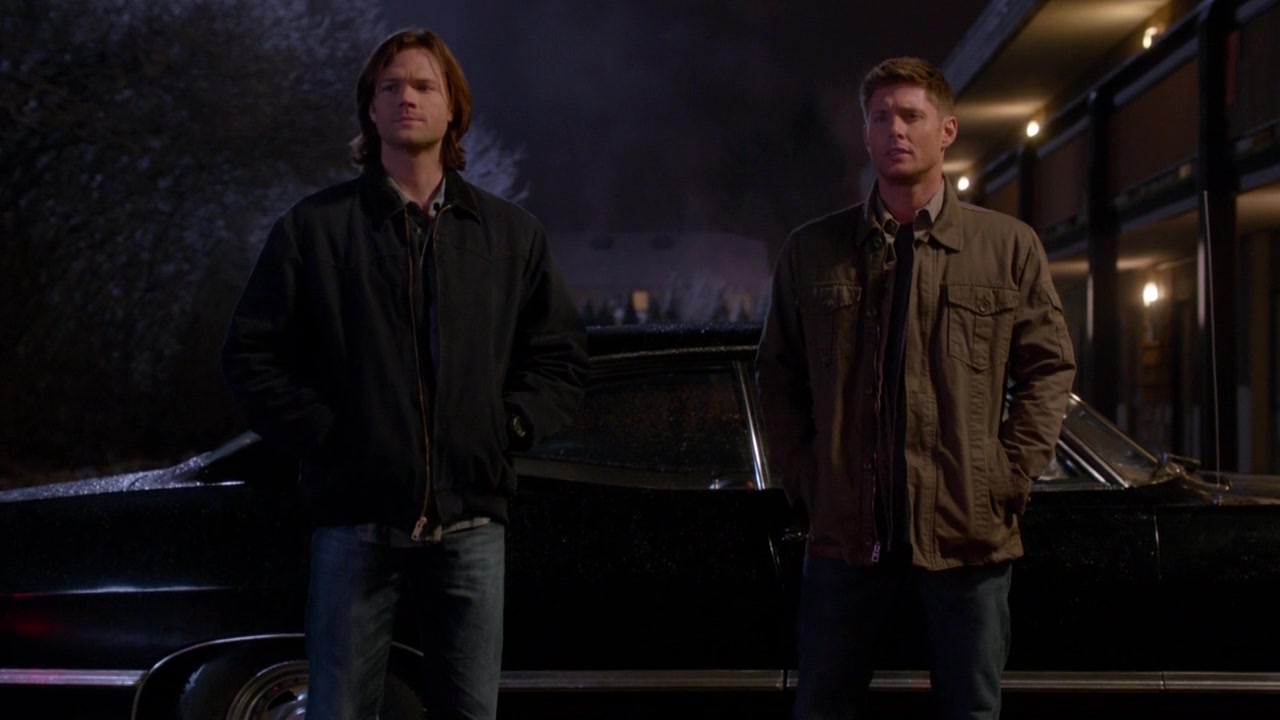 Rating: 3 / 5 Stars