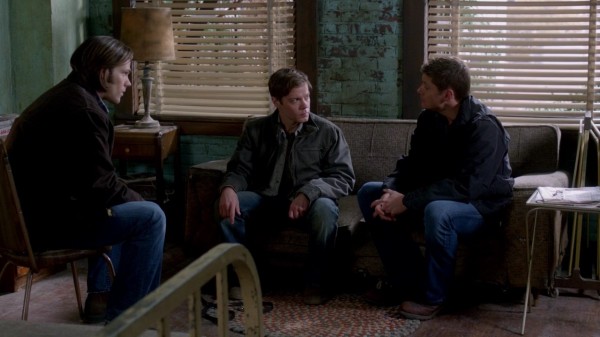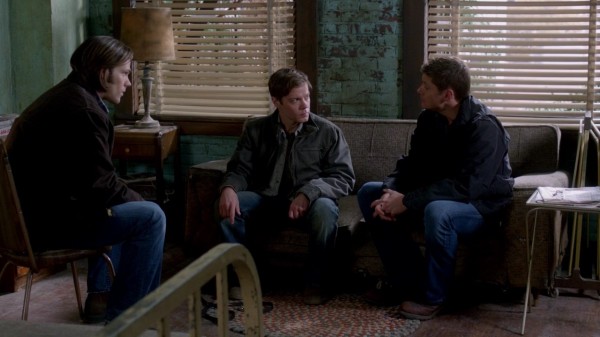 Episode: Supernatural 7.15 – "Repo Man"
Original Air Date: February 17, 2012
Screencaps by spn-caps.
An old case comes back to haunt the boys this week, but what started out as a routine exorcism turns into something much more deadly. Last week we got an old-school hunt, this week we got an old-school demon. However, only in Supernatural can you watch an episode of Dean almost getting killed and consider it a lighter episode than our normal angst-fest. Ah, the Winchesters. Their lives are never boring.
The beginning of the episode was just so overwhelming with memories that I had to watch it twice to get everything. We're somewhere in the fourth season of the show and the boys are trying to track down Lilith. They've caught a demon who has been terrorizing a town with serial killings and they're torturing him to try and get information on Lilith and her soldiers. In that short flashback, we got a memory overload. The Impala was sitting in front of the cabin they're in, making us nostalgic for her return. One day soon she'll come back to us. But that's not the end our trip down memory lane. No, we also got Dean torturing a demon, a lesson learned well during his time in Hell and not utilized in the current time period. He was outfitted in his old bracelet and ring, both of which have since been cast off, and what was Dean wearing around his neck? The amulet! The long-lost, well-loved amulet is there again, if only for just an instant in the past. I wish it would come back, but my hopes aren't going to do much, so I'm left with re-runs and flashbacks. And, finally, we got some old-fashioned Winchester double-teaming as they beat Demon!Jeffrey to a bloody pulp to get the information they needed. It's always a treat to see the brothers work in sync, though poor Jeffrey's body was left worse for wear.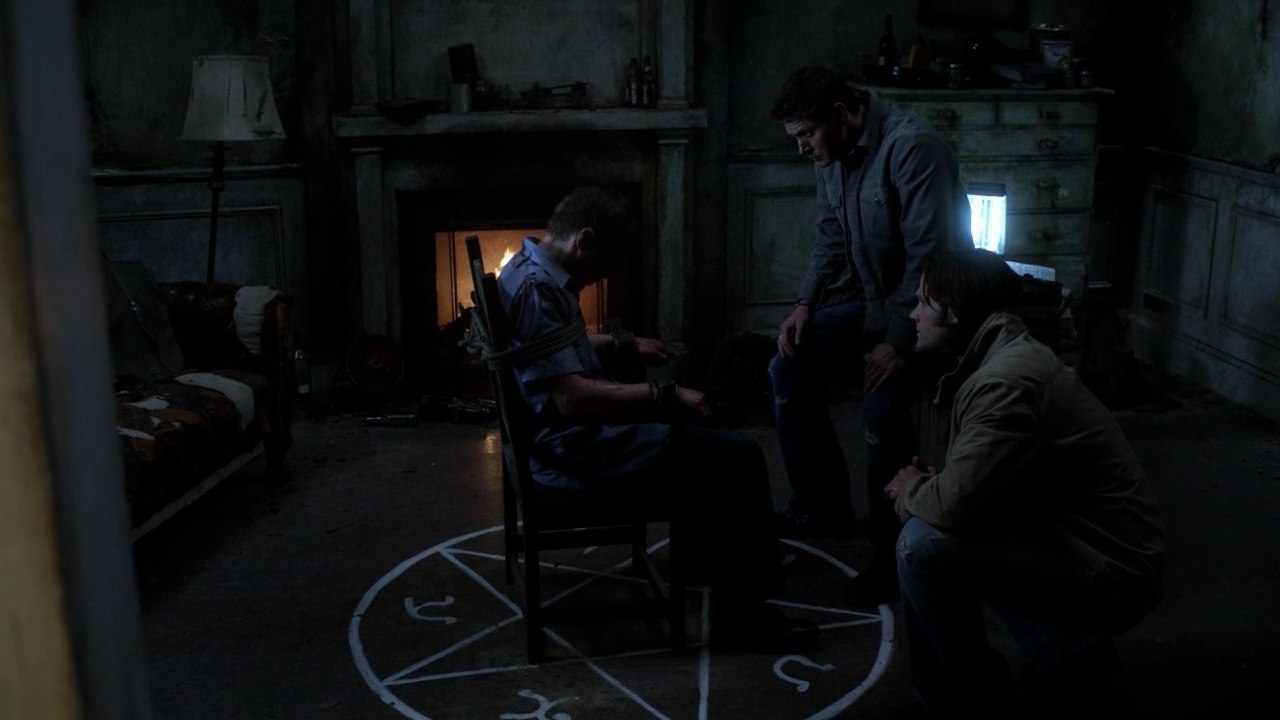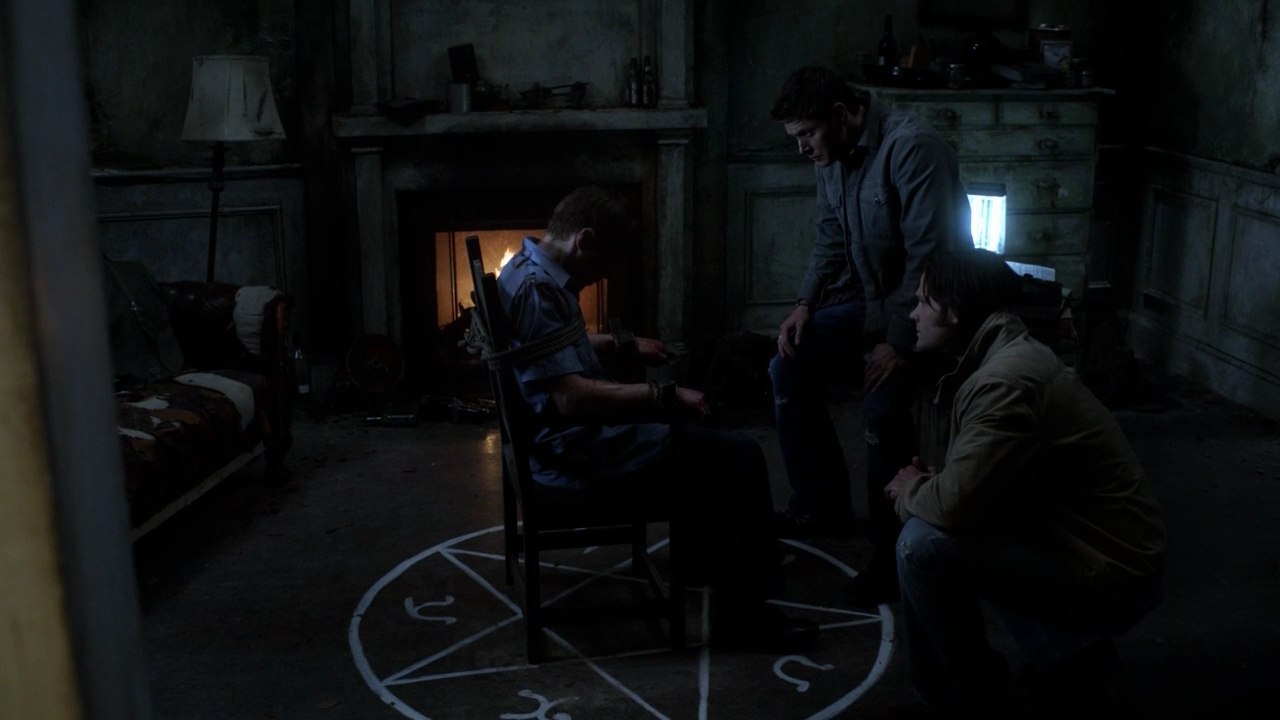 And then we get to push forward to present day as the old case comes back again. The boys are still trying to get information on the Leviathans, but Frank is no Bobby. It takes him time to gather intel, time the boys would rather spend killing some monsters and getting revenge for the death of their friends. So, Sam finds them a case. Actually, he finds them an old case, since it seems like the job they did in Coeur d'Alene, Idaho didn't stick. Along for the ride this time is Sam's imaginary friend Lucifer. I've missed his sparkling personality. He was in full force, torturing Sammy and being a needy tag-along who just wanted attention. And the effect of the forked tongue when he stuck his out was fantastic! I love that the show does these tiny little details because it's important to us as fans.
Sam and Lucifer is a match made, literally, in Hell. Sam's hallucinations are bloody and disturbing, which makes you wonder how well he's walking that line of sanity. Not very well, as we soon saw. Instead of pushing Lucifer away and concentrating on the scar and the pain and the reality, Sam let him in. That was perhaps not a good idea, but Sam's not running on 100% at the moment. Once you engage with your hallucination, it's pretty hard to banish him. The old tricks of separating hallucination from reality no longer work. So, now Sam's got his Hell-buddy permanently in the forefront of his mind and his world. Prepare for his mental breakdown soon because he can't function like this.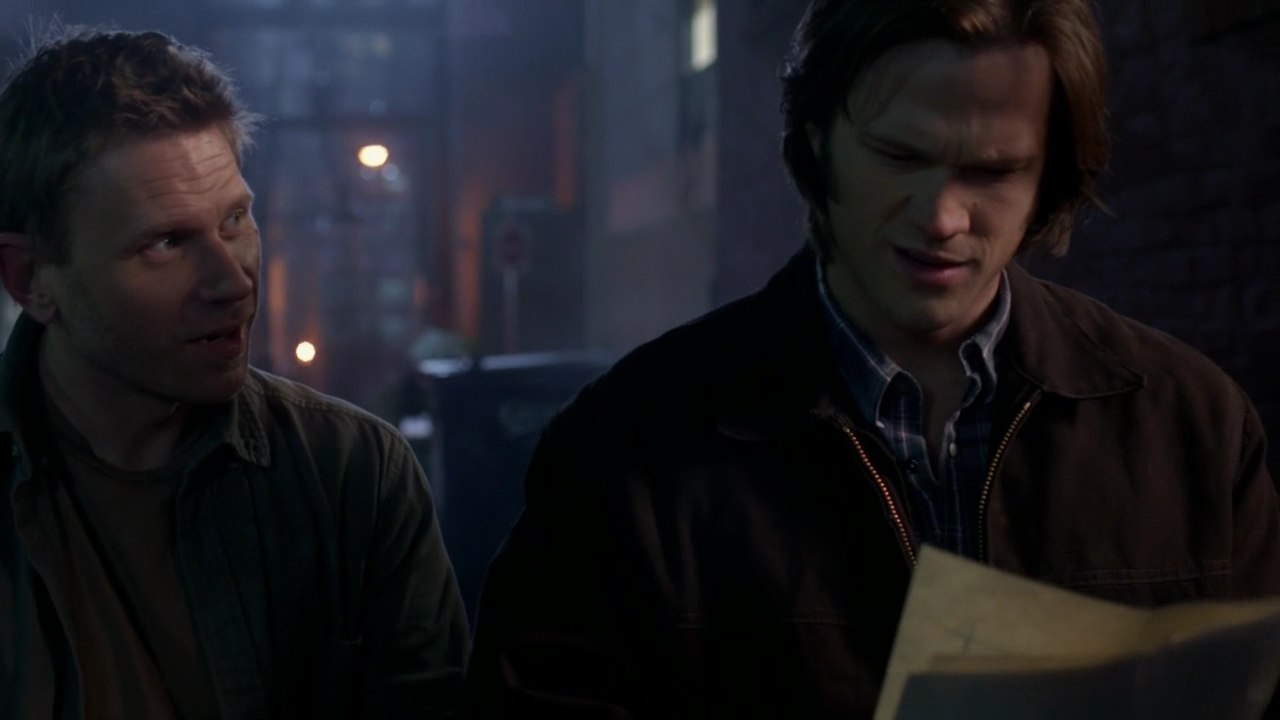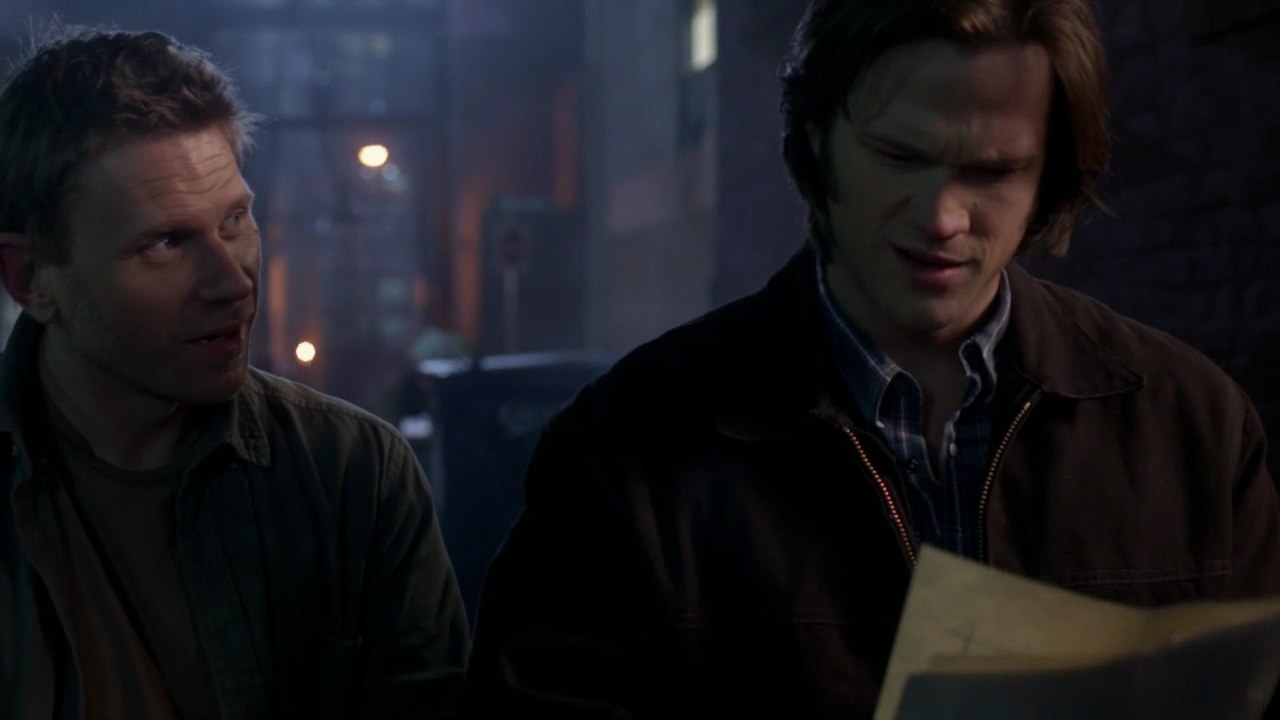 Back to the case. I was a huge fan of the twist. Here are these guys who thought they were going to come to town, save the previously-possessed victim again, and banish the demon. Instead, they got a shock. Demon-possessed individuals are bad. Serial killers are bad. What happens when a demon possesses a serial killer? It's pretty bad. Before they were aware that Jeffrey was a bit more twisted than they thought, he kept telling them all these clues to catch the demon. There was a list of female victims four years ago and the killing spree got interrupted by the exorcism. It seemed like the demon was back to finish the job, ticking off the victims one by one. Well, not quite. There was a list, but it was Jeffrey's list. He had the power of evil in him all along, the demon just helped him realize his true potential. However, Jeffrey missed his old pal and wanted to join with him again, so he lured the Winchesters back to town in order to use them for his plan. He had a spell that would bring the demon back from Hell, but needed the blood of the one who exorcized him. That would be Dean. Which meant we got tied-up, tortured Dean before it was all over.
An interesting thing that came out of the whole Jeffrey situation was the descriptions utilized in relation to his character. When Jeffrey had Dean tied up, he was explaining how he felt without the demon inside him: depressed, an emotional shell, a drunk, and suicidal. Funny — that basically describes where Dean is at the moment. And then we get Dean's description of Jeffrey's psychopathic nature at the end: psychopaths act like they're normal, act like they're not balls-to-the-wall crazy. And that would be what Sam's been doing. So, Jeffrey was a nice representation of both Winchesters' mental states in one convenient package. That says a lot about where the boys are and where they're going. It's a rough road ahead.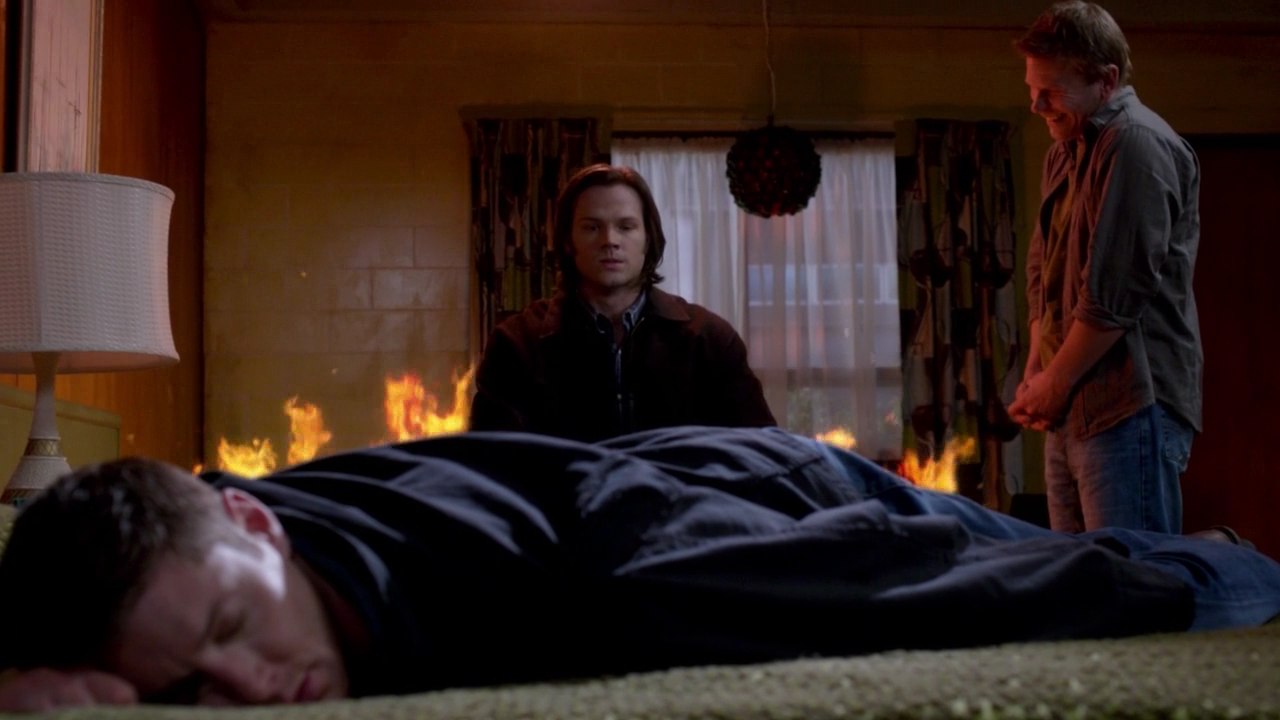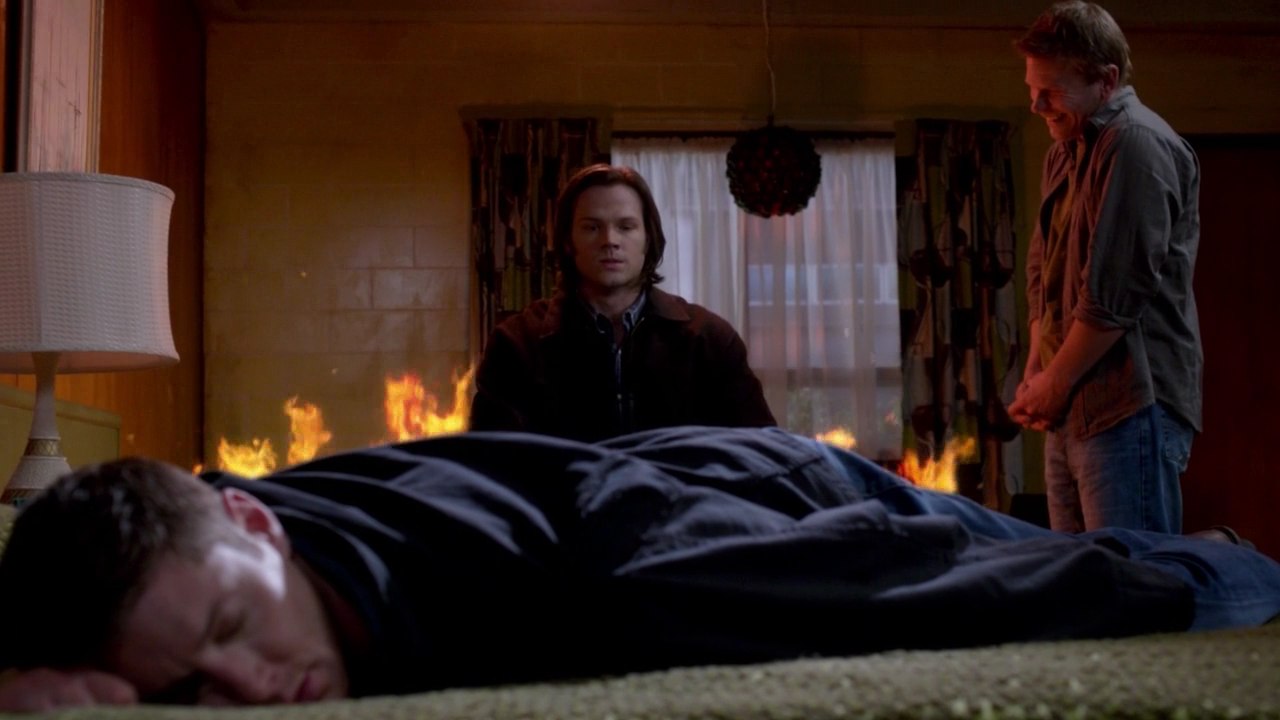 Rating: 4 / 5 Stars