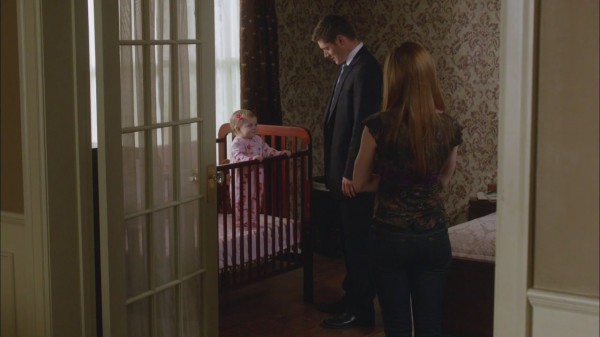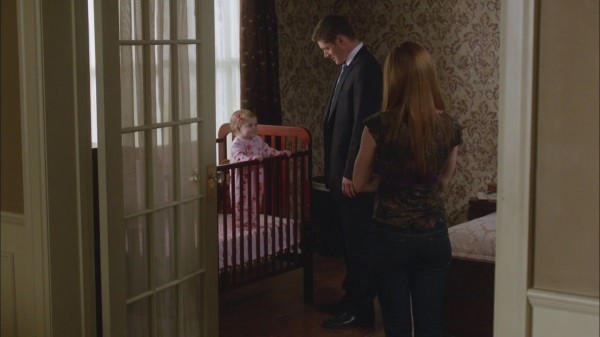 Episode: Supernatural 7.13 – "The Slice Girls"
Original Air Date: February 3, 2012
Screencaps by spn-caps.
Dean Winchester has slept his way across this country. You knew that was bound to catch up with him sooner or later. This episode we saw Dean become a father in the span of three days.
For the briefest of seconds we had the next generation of Winchesters… and then Uncle Sammy killed her. Hey, when your niece is a monster and about to commit patricide, you do what needs to be done.
I'm not faulting Dean for getting back into the swing of things and actually having sex again. He was going through a dry spell for a while, dealing with family members coming back from the dead and others dying for real, but it doesn't mean he can be unsafe about it. I don't care how long it's been since Dean got laid or how hot and heavy it got in a quick amount of time or how much under a spell he was, he knows better than to practice unsafe sex. He has been with a lot of women since he hit puberty, some of whom made had sex their profession, so are you telling me that sometimes "accidents happen" and he forgets to be safe? Aside from the possibility of STDs, since Sam's got the market cornered on that, is there a possibility that there's other non-monster kids out there that Dean might not know about? I expected more from him. And now that screw-up almost cost him his life. "Hello, Emma. I'm your alcoholic, depressed father who didn't know to wear a condom." Dean, you frustrate me.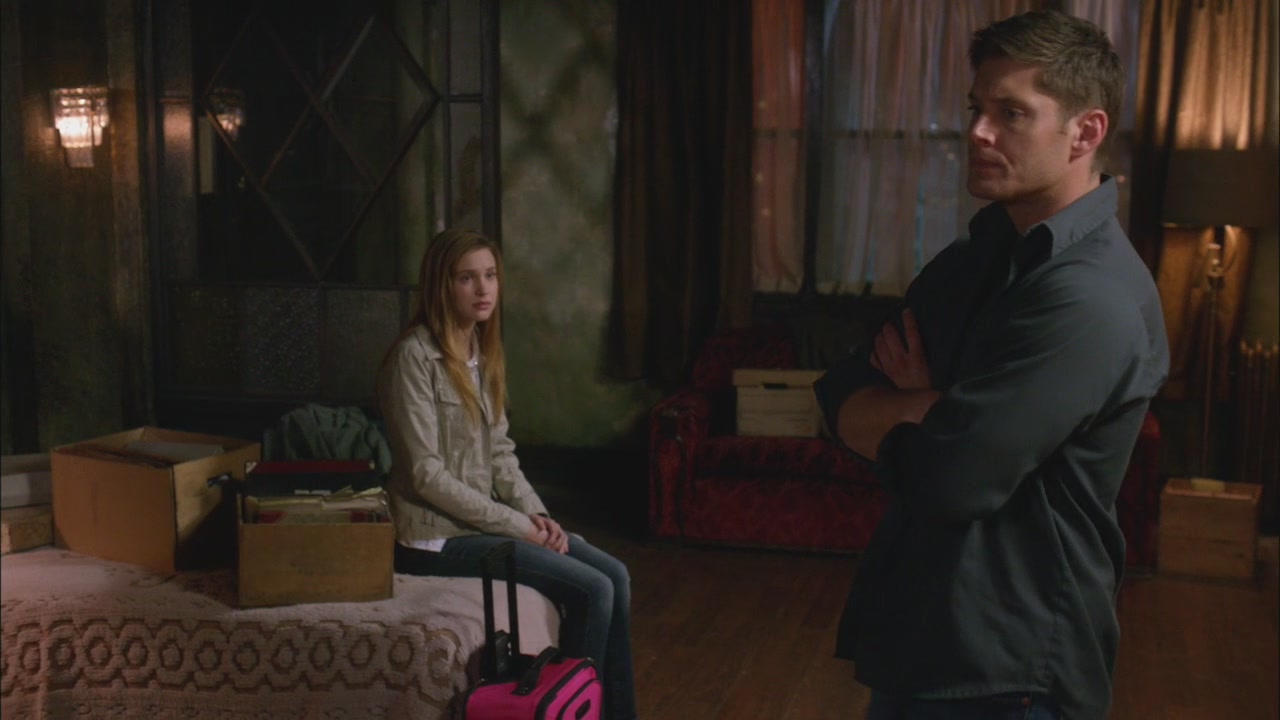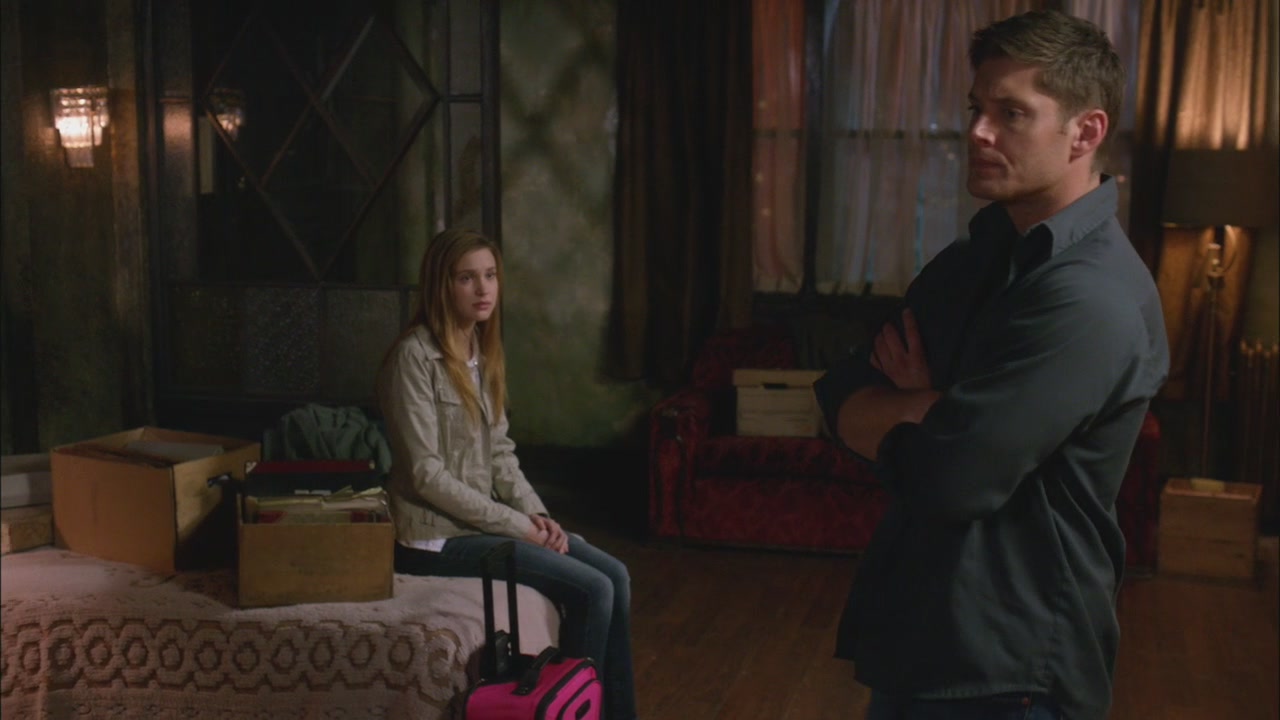 At least Sam stepped up and did what needed to be done. Isn't it ironic that they were in the same situation as Amy, yet everything Dean was preaching went right out the window when it came to his (monster) daughter? Those double standards are going to kill him one day. Dean used to be okay with the blurred lines, where some monsters weren't bad and they should take it on a case-by-case basis. Then Cas died and his trust was shattered, so he went back to his old ways and lived life with a black and white, good and bad, monster and human standard. I was sad to see the reversion and Sam was extremely mad that his brother had used Amy to prove his new standards of fighting, but we all understood the reasoning behind it. Now, when the situation is reversed and Dean's the one who has an emotional attachment to the monster, he throws the rule book out the window. He can't do that, he can't keep changing his mind, and he certainly can't expect Sam to keep up. Sammy is working on a lot of mental issues, so he needs rules that are unchanging and not to be worried that his brother's going to die because of a sliding scale of morality.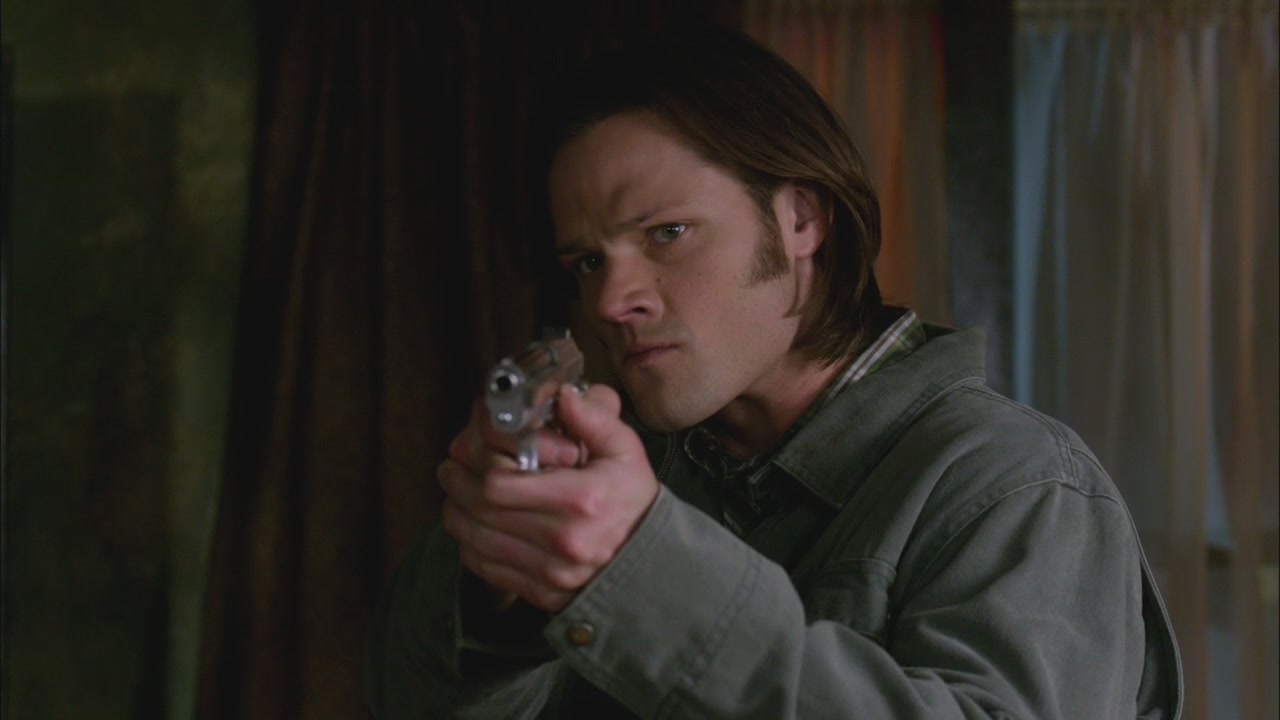 Aside from the family drama, there were other things to focus on. I wanted to give special attention to Jerry Wanek's directing. Wanek's been the Production Designer on the show since the first season, but "Slice Girls" was his first turn in the director's chair. The bar scene close-ups were odd and a bit out of place, but that awkwardness was overshadowed by the brilliant sex/murder scene editing. The mirroring between Dean's sexual acts and the acts of killing by the Amazon amped up the tension and the excitement levels. Another revelation we got out of the sex scene, aside from reveling in the fact that Dean's tattoo is still pretty, is the evidence of how far the healing in the fifth season finale went. The handprint is gone because Cas healed it along with the rest of Dean's broken body. On one hand, it's sad that it took us two years to realize that, since we get so few scenes with his bare arms. On the other hand, it makes it much easier in terms of make-up and storytelling. Cas was a huge part of Dean's life, which he is trying to move past, so not having that visual reminder every time he looks in the mirror is helpful.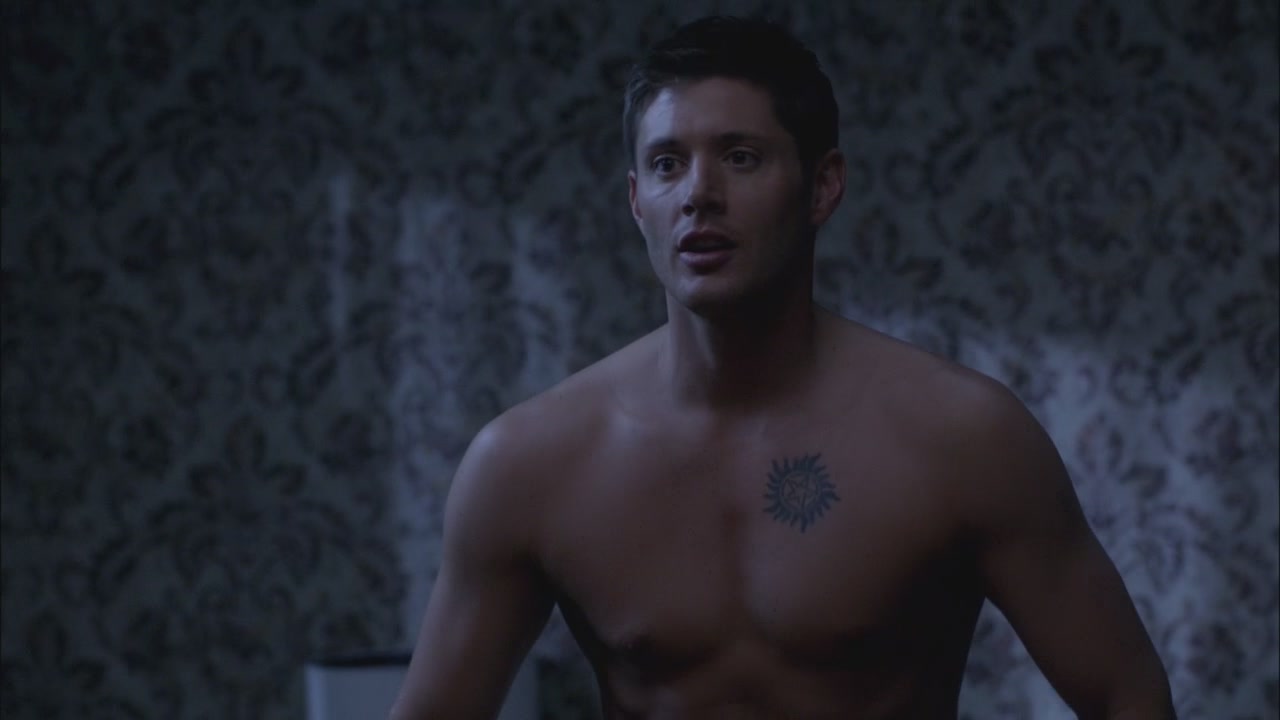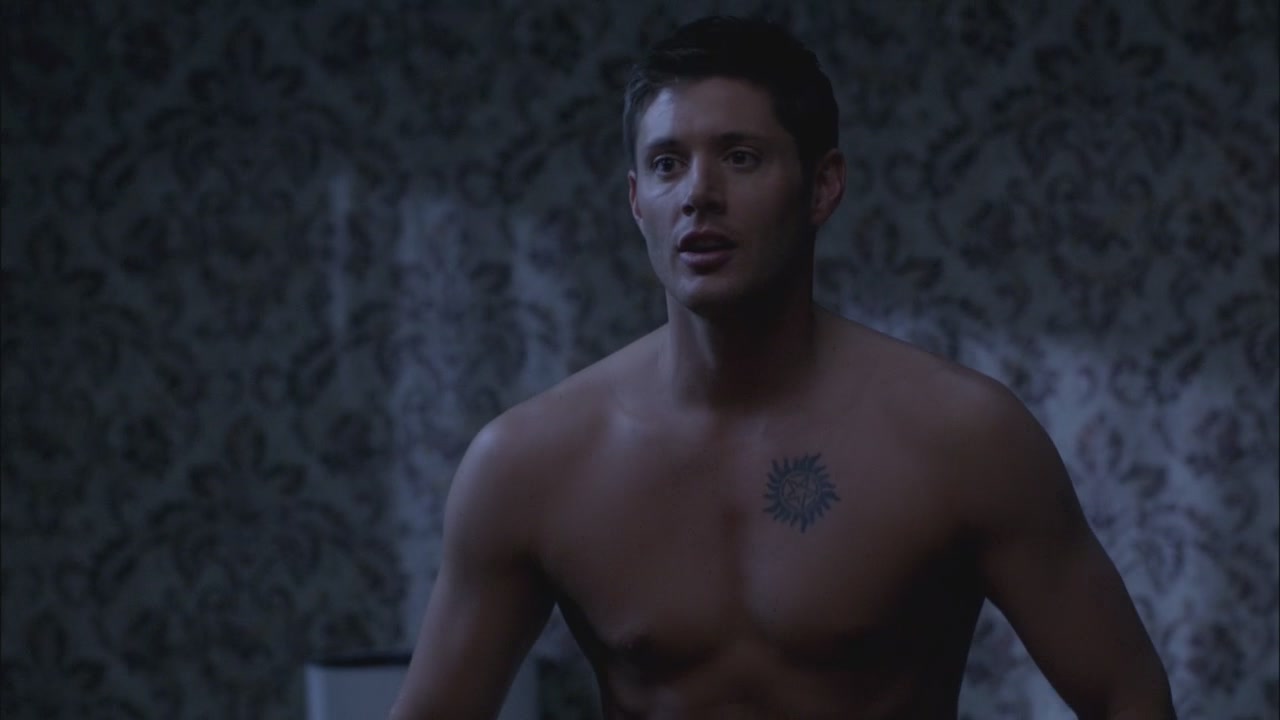 Also in terms of storytelling, I like the mystery thread with Bobby that they're still carrying. It's being done quite well because of how it's framed. Dean's the one who noticed the missing beer and he's the one who noticed the moving papers. But he also has an increased drinking problem and wants to believe Bobby can come back. We can't trust what he's seeing, even if we want it to be true. I mean, the man's honoring the death of his adoptive father by drinking from his flask whenever he gets the chance. Let's combine alcohol and mental instability and see what happens. And Sam can't trust his brother's intuition on this because he knows Dean's not in his right mind. Neither is Sam. He can't focus on the possibility that Bobby's still hanging around because he's got bigger things to concentrate on, namely making sure his brother doesn't go off the deep end with suicidal hunts while Sam's also dealing with Lucifer always being right in front of him and never going away. Sam has trouble deciphering what's real, so he can't put this Ghost!Bobby situation on top of it, too. Their plates are already full.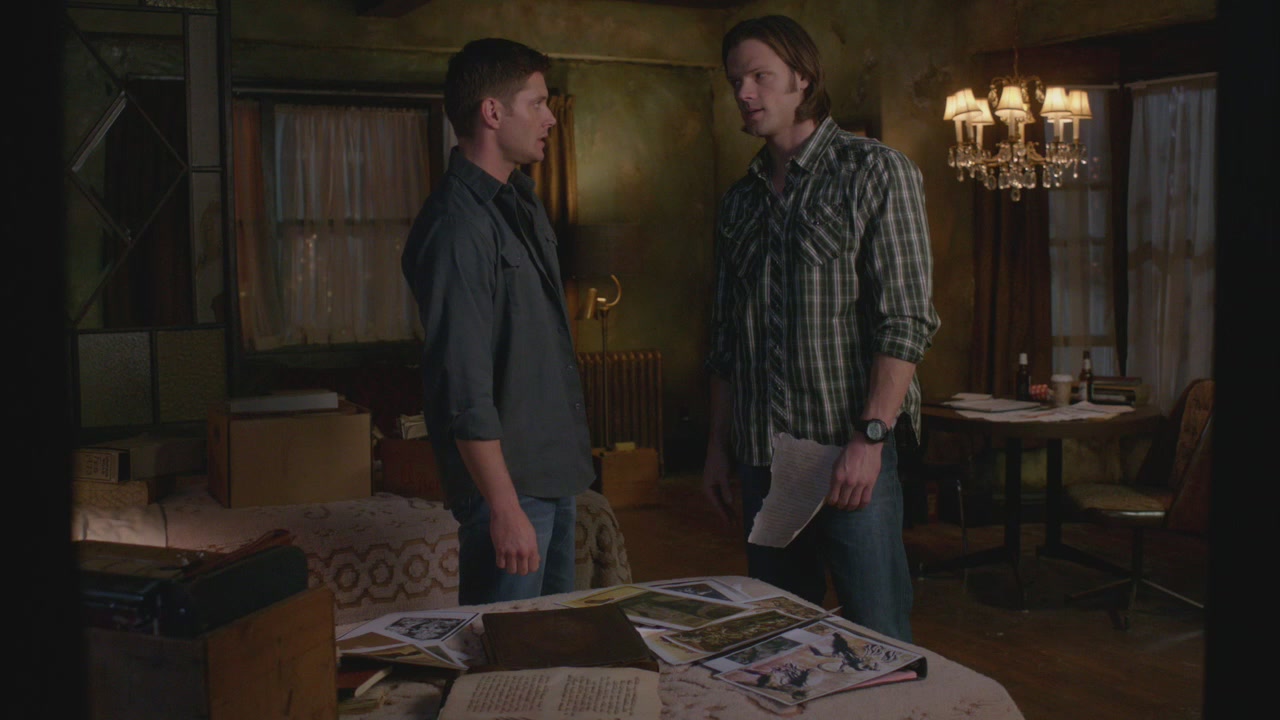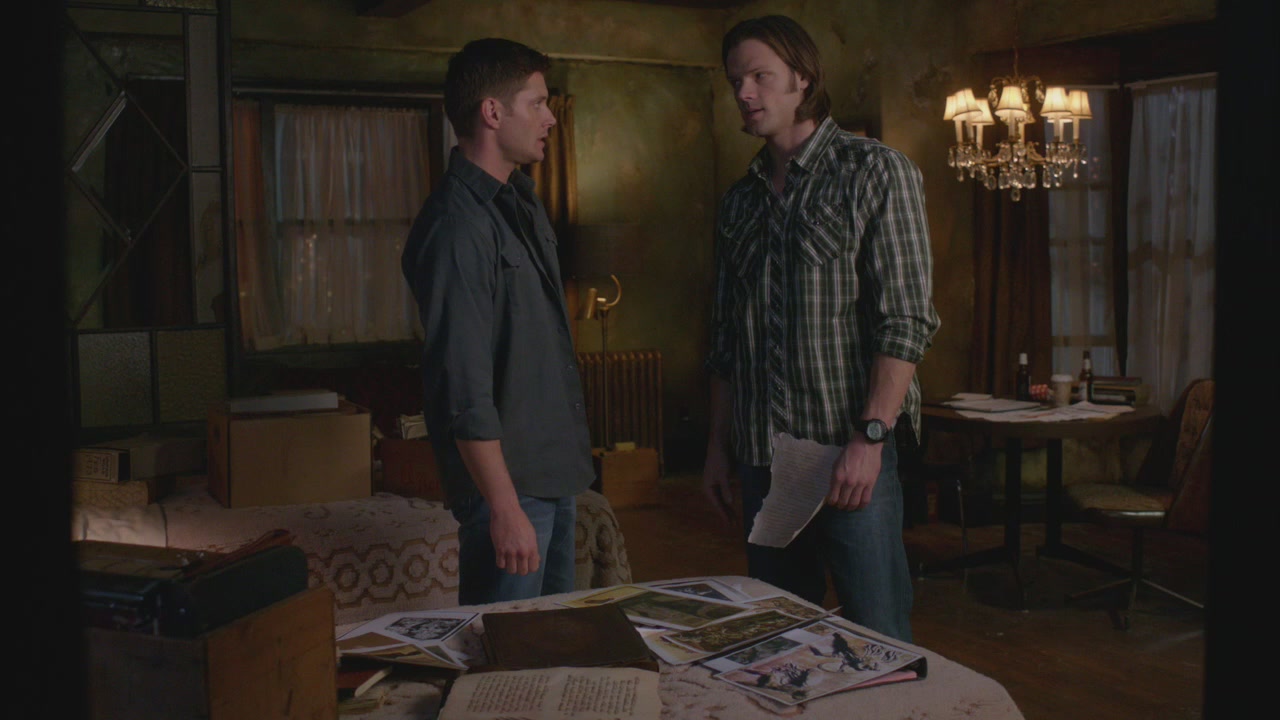 Where did the episode leave us? Well, we didn't get much advancement. They didn't kill the Amazons, so that failure will put hunters in danger again when they resurface. We learned that Dean thinks Bobby's hanging around, as evidenced by the ghostly happenings that only he sees, but we kinda already knew that. And we learned that the Winchesters continue to be screwed up, but we knew that seven years ago, it just gets continually worse. I'm just waiting for both the boys to fall apart, because they have to. Dean's a depressed, suicidal alcoholic who is now seeing things that may or may not be true. Sam's a psychotic man who is suffering from PTSD and the one person who grounds him keeps changing the rules. Neither one of them is healthy or stable. Their delicate balance is bound to crumble and, when it does, it's going to be bad. I hope we get to witness it because, until that happens, they can't heal.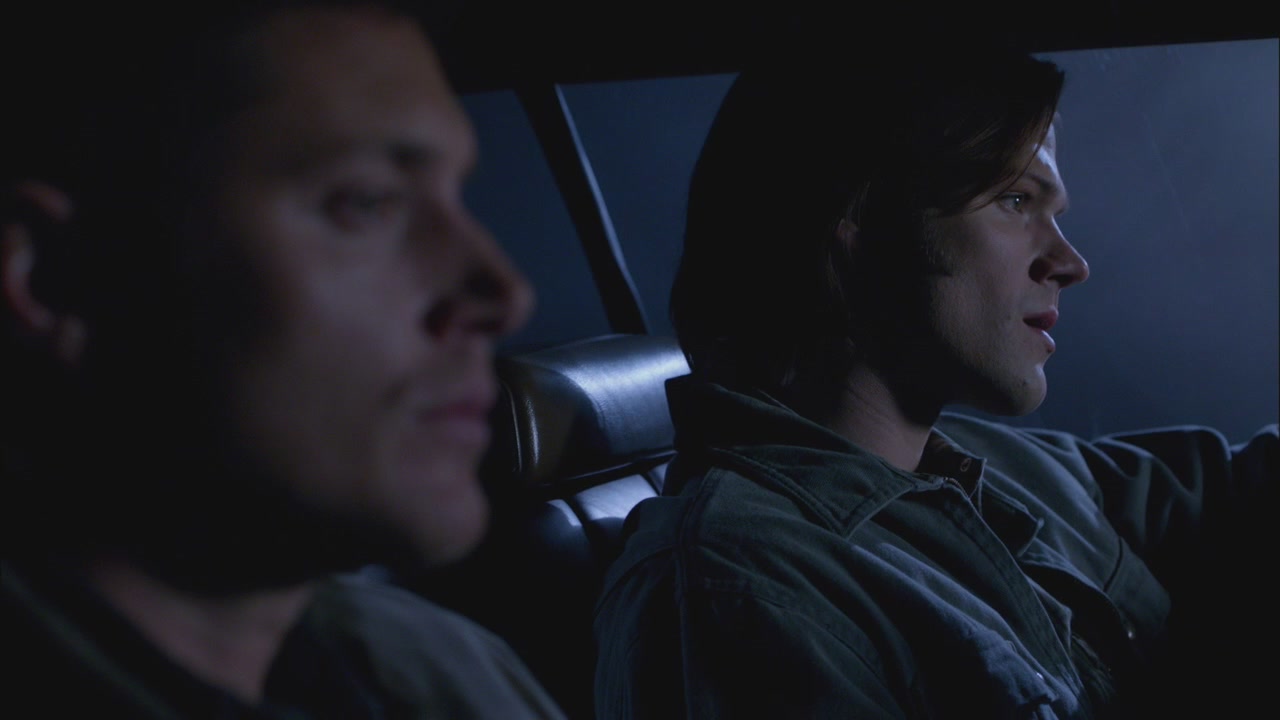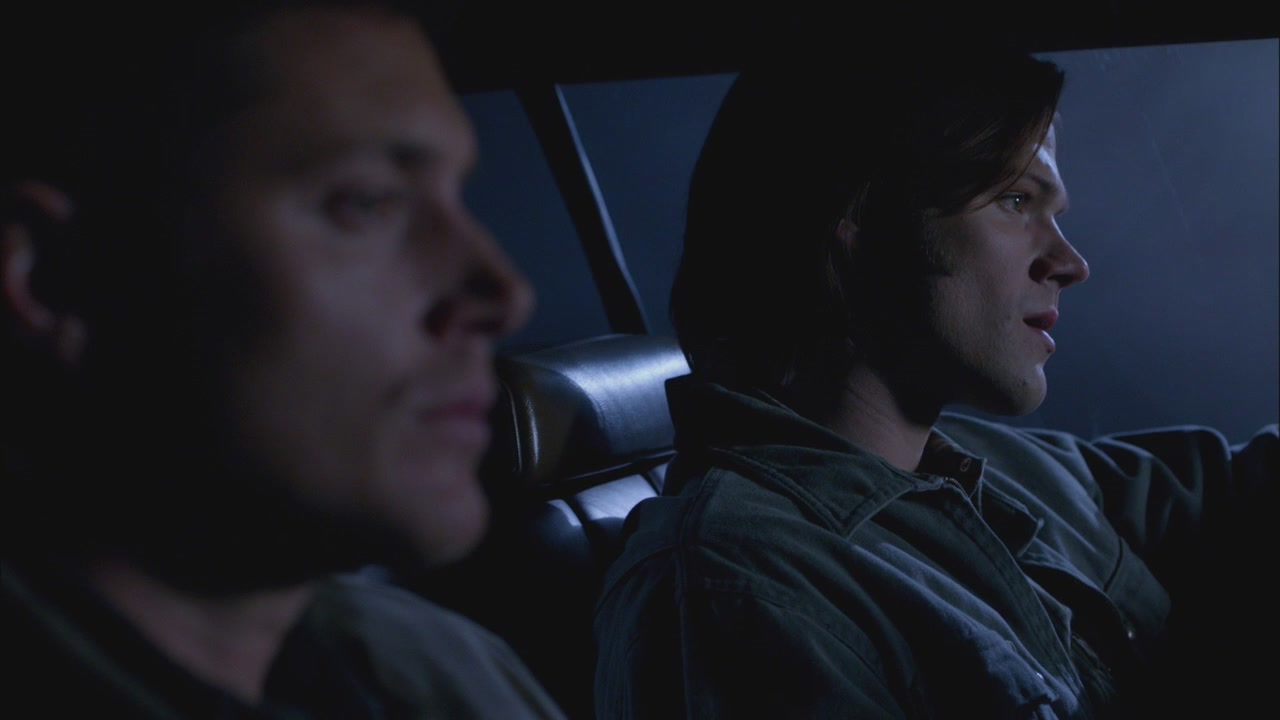 Rating: 3 / 5 Stars