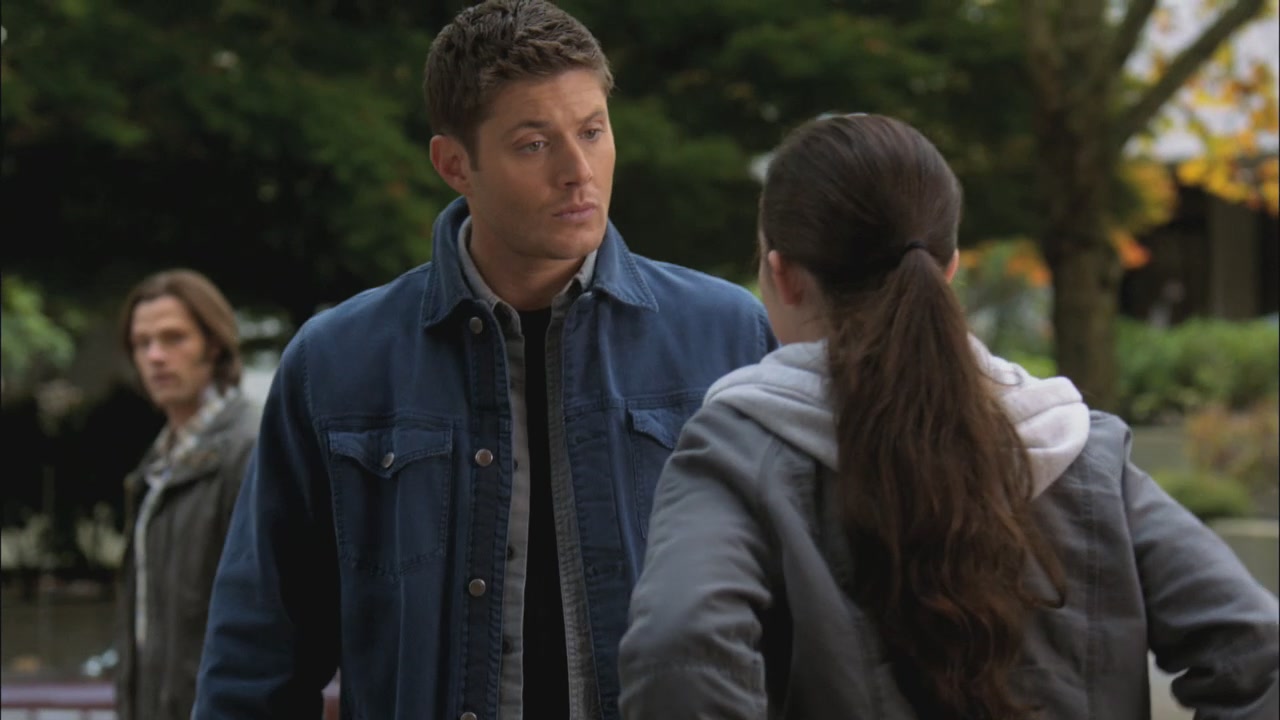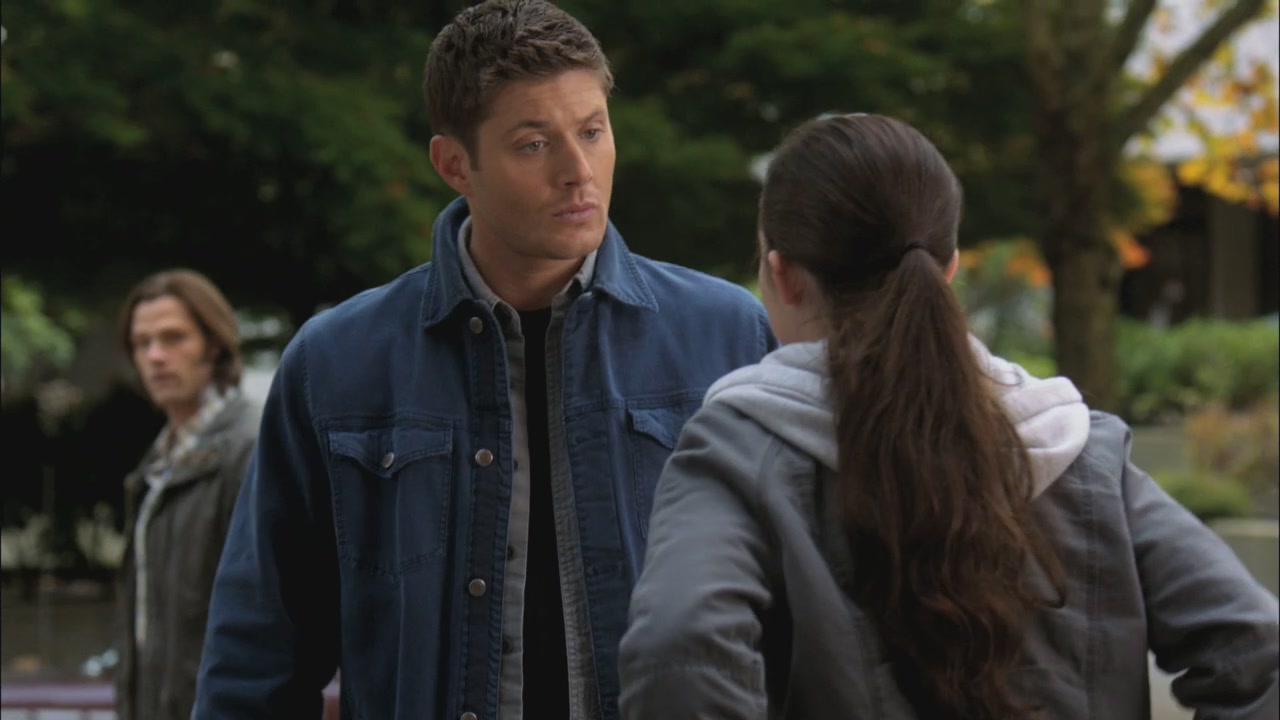 Episode: Supernatural 7.11 – "Adventures in Babysitting"
Original Air Date: January 6, 2012
Screencaps by spn-caps.
The hiatus is over and we're back with the second half of season seven. If this episode is any indication, we're in for a long, depressing road for the Winchesters. That's not a bad thing, that's just the reality of their lives. They have lost everyone they've cared about and they only have each other to cling to now. It's time to hit the road and save the world… again.
So, despite the debates over Bobby's fate, we've got a clear answer now. Bobby's dead and the boys are grieving. I will miss their adoptive father so very much, but I also appreciate that he can now have eternal rest rather than sticking around and becoming a vengeful ghost that they'll have to deal with. Or is he really gone? Fans have debated what the drained beer bottle meant in this episode. Was that Bobby reaching out and saying "hey, I'm still around watching you boys"? For myself, I think they burned his body, as with hunter protocol, so that he didn't have the option of sticking around in limbo. The drained beer bottle could be a sign of supernatural activity or it could be a sign that Dean's drinking has gotten so bad that he's blacking out and missing chunks of time. But considering we were watching him the entire time, there's definitely something not right about that scene.
As an aside of the beer scene, Sam's not helping the detox very much. I know they both self-medicate with alcohol. I know this is a bad situation and they need to dull the pain. And I know that confronting Dean over his drinking getting out of hand has not gone so well for Sam in the past. But Dean is a depressive alcoholic with suicidal tendencies. His drinking has gotten worse since he returned from Hell and it's gotten much worse this year alone. At some point, Sam's got to step in and remove the alcohol instead of giving it to him.
And Dean's mental state didn't improve during this episode either. The difference in the way Sam and Dean dealt with Bobby's death was telling of how they work through emotions in general. Sam knows they have to move forward or else they'll get buried in the grief. However, Dean's so focused on getting revenge for this one event, like it will somehow make it better when Richard Roman is dead, but it's not going to help him heal. I've said it before, when the guy with the Lucifer hallucinations is doing better than you, that's a problem. And Dean was so close to cracking, so close to just falling apart and letting all the emotions out, but then Frank has to step in and tell him to suck it up and just pretend he's okay. And, surprisingly, it was a bit reminiscent of Dean's prior suggestion to Sam. Bottle up your emotions, put on a fake smile, and pretend everything's okay because nothing ever will be. But they can't keep doing that and hope to remain sane. At some point, Dean has got to crack. He's drinking himself to death, he's putting himself out there like he doesn't care if he lives or dies, and he's got a whole lot of trauma just floating around in his head. But he can't rest, he can't stop, he can't feel because they've got a job to do and nobody else can do it. Their lives suck.
But I did adore the dynamics we got between Dean and Krissy. I liked her in general because she was spunky and a great example of a hunter-in-training. Her comment about Sam was spot-on and so funny. "Your brother's the size of a car." She's also a pretty good combination of Sam and Dean Winchester. She wants to please her father and show that she's got what it takes to be a great hunter so that he'll be proud of her, yet she has the potential to be so much more if she is given the chance to have a more normal life with a future that doesn't include certain death. Dean knows what this life has done to him and he regrets what it did to his brother. They can't get out, nobody they know can get out of the life except for dying, but he sees potential in Krissy. If he can get her out of the life and on the path towards normality, he's saved at least one person. There's no hope for the Winchesters, but there's hope for her.
Both Sam and Dean got to reflect on their early lives through Krissy. Sam's first meeting with her recounts how he can relate to being left alone in motel room somewhere, no clue when their father was going to get back. He regrets that, longed for a normal upbringing, but now realizes that it was never in the cards for him. And Dean got a much deeper opportunity when he and Krissy were camped out in the car together. He hunted, on his own, when Sam was at Stanford. He knows that Sam got out and, while he was hurt that his brother left them, he was also a little bit proud in reflection that Sam had managed to walk away from the life and try for a dream of a better life. Krissy has that opportunity. Dean knows that the hunting life is no place for a child, no place for anyone really, but if he can get her out before she has too much trauma, maybe she doesn't have to look forward to the depressing life that Dean and Sam have had. Being a hunter is filled with pain and sorrow and a lot of death. Sam and Dean know that well. They have to live through it every single day.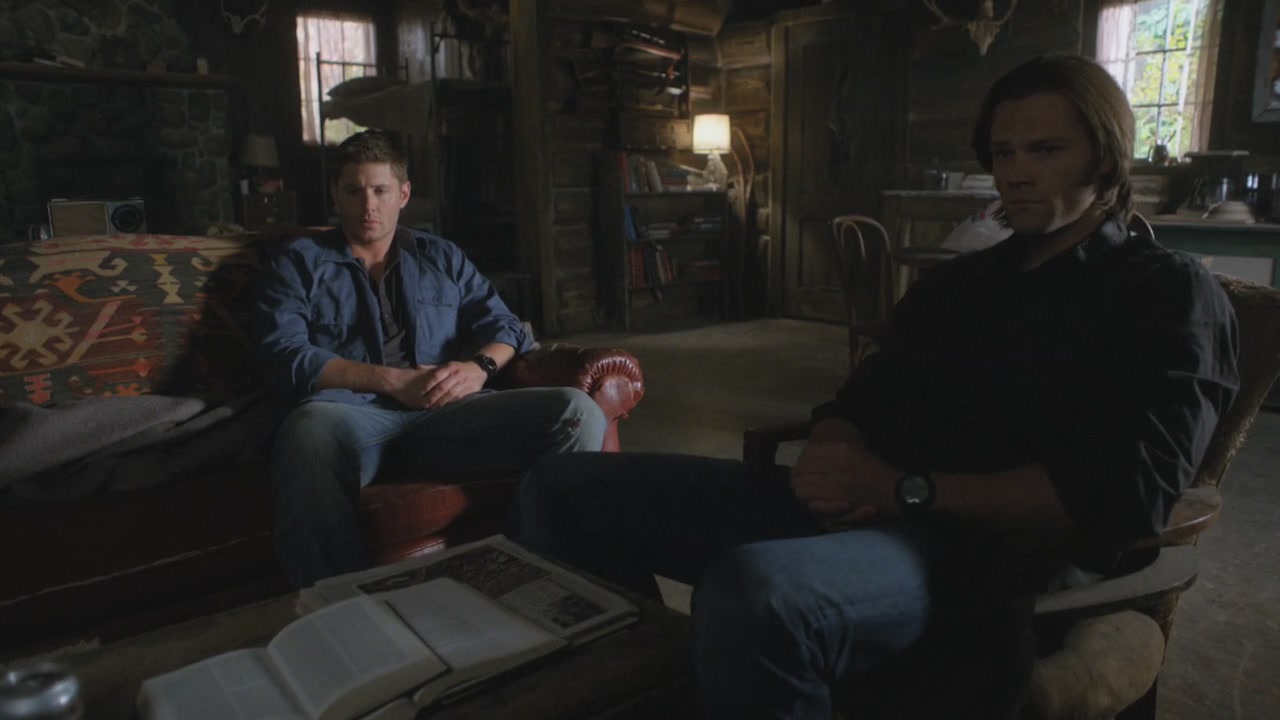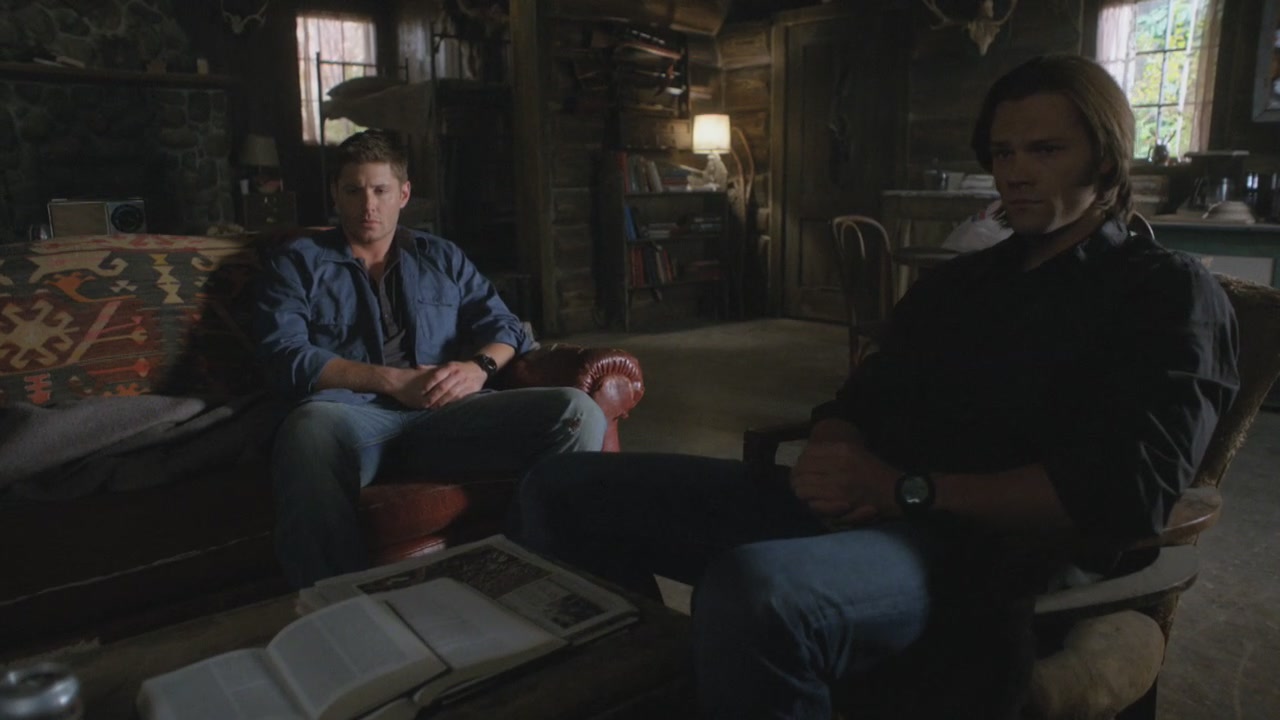 Rating: 4 / 5 Stars