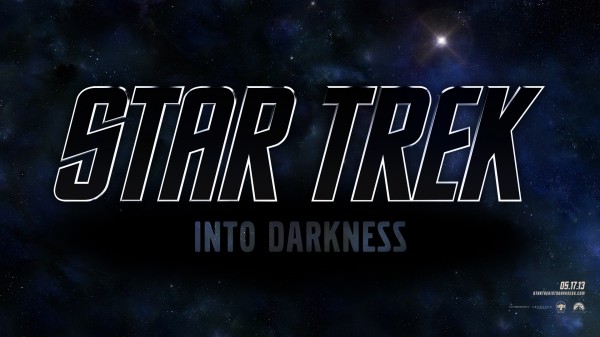 The new Star Trek movie trailer, Star Trek: Into Darkness, was released and the Internet is abuzz, not only because a new Star Trek movie is coming, but also because it's uncertain whom Benedict Cumberbatch will play. It was revealed that the character name was John Harrison, but many people are suspicious, thinking perhaps the name is a red herring, including myself. Here's a small list of who I think Cumberbatch might really be.
1. Gary Mitchell
This is the most plausible after an image of Cumberbatch, Zachary Quinto (who plays Spock), and Chris Pine (who plays Kirk) made the rounds. It looks similar to the episode Gary Mitchell was in, "Where No Man Has Gone Before".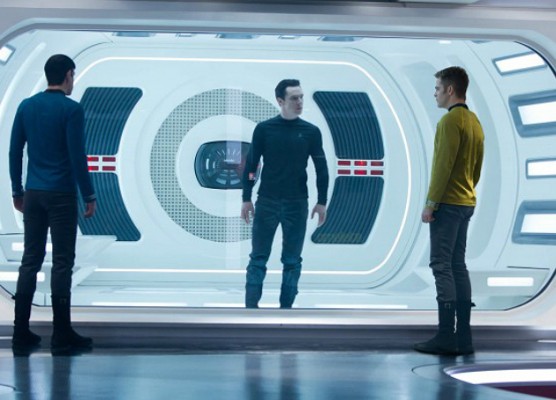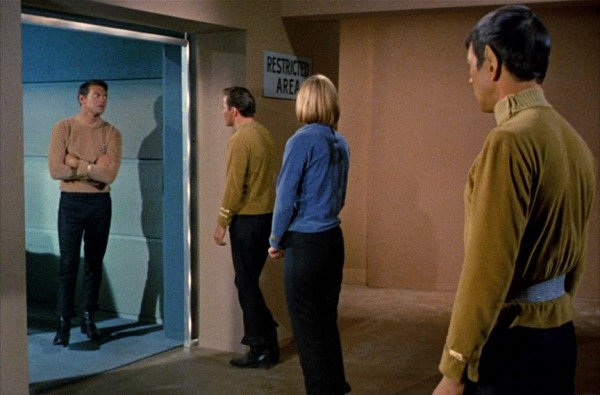 And with Alice Eve looking like Sally Kellerman, it could be another hint in this direction.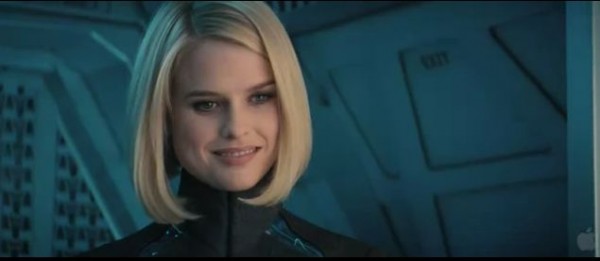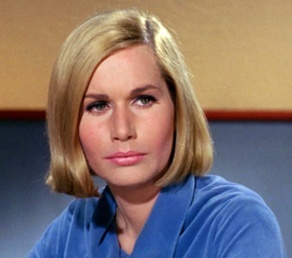 Alice Eve is playing Carol Marcus, the mother of Kirk's son in the original movies, but anything is possible in this new set of movies.
2. Khan Noonien Singh
Many people think that Cumberbatch is playing Khan, and have thought so since the it was announced he would play the villain, but that has gained some steam especially with the extra scene in the Japanese version of the trailer.

It evokes the scene from Wrath of Khan in which Spock sacrifices himself for the crew.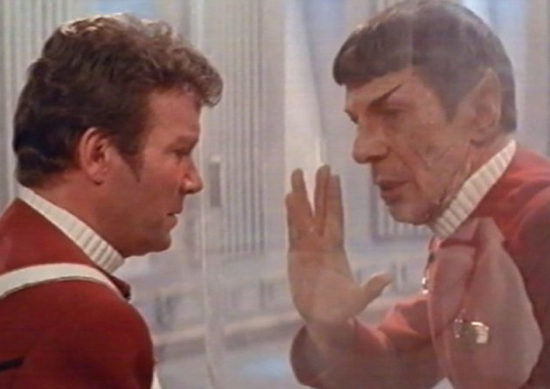 3. Sybok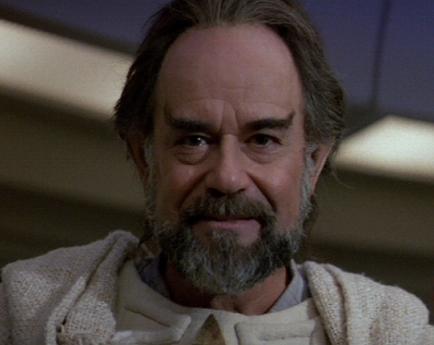 Taking both images I just used from the new trailer, it looks like it might be Cumberbatch's character and Spock touching and not Kirk and Spock. This lead me to theorize perhaps Cumberbatch is playing Sybok, Spock's brother from The Final Frontier. There were no clear shot of Vulcan ears, but those could have been edited out to keep the character a mystery. However in one shot, it does look like Cumberbatch's ear has a bit of a point.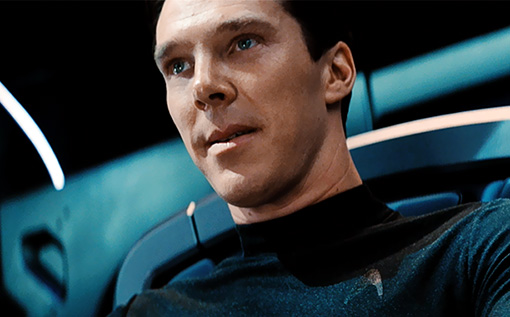 And that is my list! I did say it was short. I had thought that perhaps Cumberbatch could be Sam Kirk, Jim's brother, but that was from a deleted scene, so it's unlikely Sam will make an appearance in this film series. I even thought he could be Kodos from the episode "The Conscience of the King". However, we will have to wait until the movie comes out in May 2013.