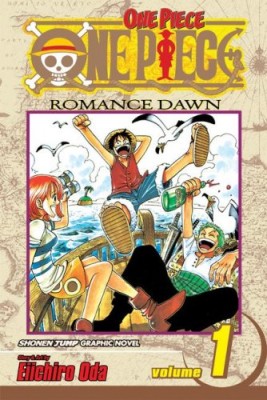 In the second part of Sharing for the Holidays, I'll be sharing a manga/anime that is near and dear to my heart: One Piece.
One Piece is written and drawn by Eiichiro Oda. It's been published since 1997 and is only half over. It was made into an anime in 1999. One Piece has 64 volumes of manga, with 648 chapters and 527 episodes.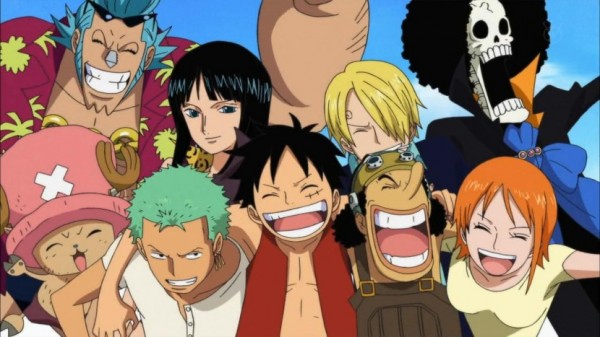 The manga was picked up by Viz in 2002 and published in volumes since 2003. The anime had a more tumultuous beginning in America. It was grabbed by 4Kids in 2004, who completely destroyed it. They changed names (Zoro to Zolo), omitted whole sections, cut out the violence and swearing, and many other things. Two years later, 4Kids dropped One Piece and it was snatched up by Funimation, and has since stayed true to the anime. Funimation continues to work on dubbing the episodes for DVD release, but also keeps the original Japanese language. They also release the newest episodes from Japan straight to their website.
The characters that make the heart of One Piece are the Straw Hat Pirates: Luffy, Zoro, Usopp, Sanji, Nami, Chopper, Robin, Franky, and Brook. Each member has their own reasons for being on the crew, but have become like a family. The crew started with Luffy and he asks anyone who interests him to join his crew. The crew have come a long way and have grown in strength, they are able to take out a villain who nearly killed them before. They still have a way to go before they complete their goals, but the Straw Hats are working towards it.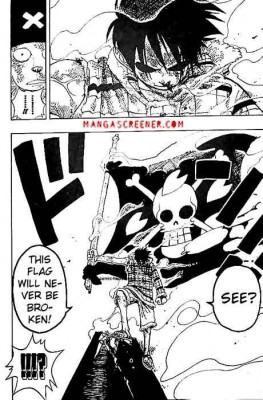 The reason I like One Piece so much is because it's funny and ridiculous, but can turn sweet and heartbreaking on the next page. If you read it, you'll cry over things you never thought you would, but you'll also be laughing and having a good time. The story telling and art are fantastic. You'll want to keep up with the manga/anime just to see where the story goes next. If you think that 648 chapters and 527 episodes are too much to get into, it isn't. The story moves at a good pace and never gets bogged down. If you want to try something new, this is the anime/manga to check out.
In the final part of this series, I'll be talking about some of my favorite things that you also might enjoy.