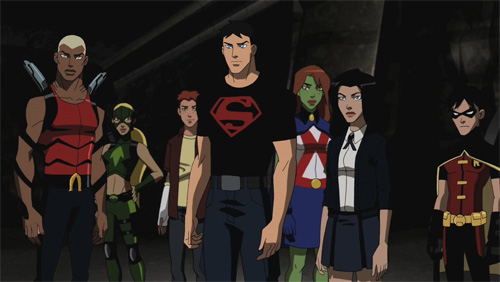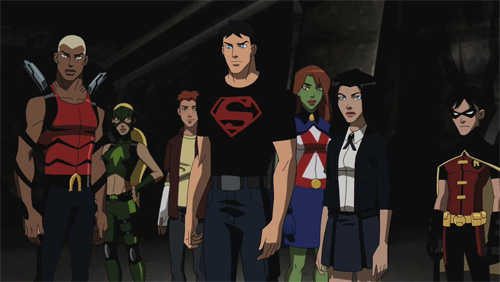 Two weeks ago, Lamar recommended Young Justice. Now, Sarah seconds the recommendation!
Earlier this year, upon discovering my obsession with reading Teen Titans, a friend suggested that I give a television show called Young Justice a try. I knew nothing about it, except that it was an animated series that aired on Saturday mornings… and that if I liked Teen Titans, I would love this show.
So I gave it a try.
And I was instantly addicted. It's never been a secret that I love kids' movies, but I don't typically watch kids' television shows. For this one, I was happy to make an exception.
The show begins with Robin, Kid Flash, Aqualad, and Speedy trying to get recognition from  their respective mentors. After Speedy quits, the three remaining sidekicks secretly take on a mission to investigate and infiltrate Cadmus headquarters. Inside, they discover and rescue a clone of Superman, called Superboy. The now four-person team convinces Batman to allow them to organize as a covert operations team, and Young Justice is born.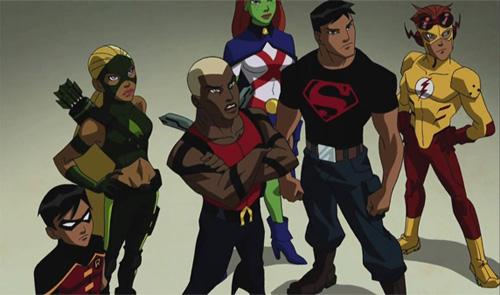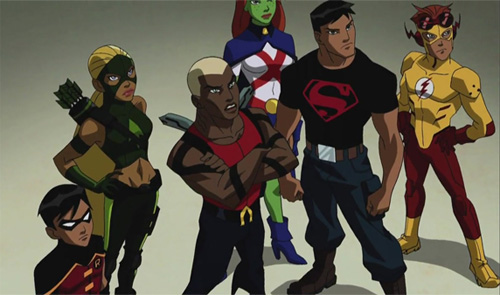 If you're not a fan of the Young Justice comic, don't let that stop you. The show does a good job of introducing the characters and, more importantly, making you care about the characters. Some of the storylines are inspired by stories from various comics, but most are brand new (at least as far as this relatively new comics fan can tell). Some episodes stand alone, while others are part of a longer arc.
If you're already a fan of the comics, this version of Young Justice isn't quite what you'll remember. But that is in no way a negative. The writers chose particular versions of the characters for a reason. And it's fun to try to pick up on all the details that someone without prior knowledge of the comics wouldn't notice.
Young Justice is a show about comic book characters, but it's also a show about growing up, building friendships, and finding out what you're capable of accomplishing. While it's a show that, at first glance, appears to be aimed at children, it's a show that adults can enjoy on a completely different level.
For all the people out there who love comics, give Young Justice a try. For those of you who aren't, give it a try anyway. You never know, you might suddenly discover you enjoy something you never expected.