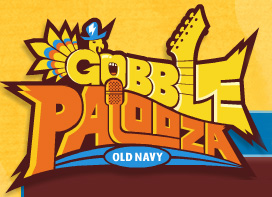 Thinking about how stressful it's going to be shopping during Thanksgiving Day weekend? Wouldn't you like to just cut loose a bit and sing as loud as you can or hit some drums repeatedly? Well, Old Navy's here to help!
On Thanksgiving Day, to give customers the most flexibility to get great fashion and gifts at great value, select Old Navy stores will be open to kick off their weekend-long Gobblepalooza promotion, featuring 3 days of rockin' deals and special Rock Band product gifts with purchase. The holiday promotion begins on November 26.
Consumers will be treated to a rockin' shopping experience when Old Navy unveils Rock Band game play kiosks in close to 700 stores in the United States and Canada. The kiosks will be featured throughout the holiday season, giving families a fun outlet during their busy holiday shopping trips.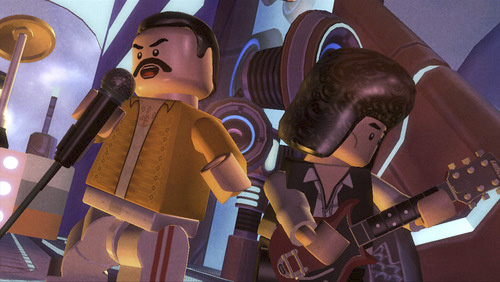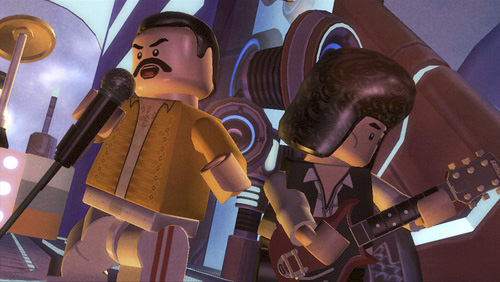 In addition, six of the Old Navy flagship stores will install 10 x 10 fully equipped Rock Band entertainment stages providing consumers the chance to perform like rock stars. Families are invited to come down and play on Thanksgiving Thursday as part of the Gobblepalooza weekend. Customers will also get a chance to win a $200 shopping spree, Rock Band song tracks and other great prizes. Old Navy stores in Canada will join the promotion when they unveil their Rock Band kiosks on Friday, November 27th. For a full list of stores that feature the Rock Band game play kiosks and stages visit www.rockband.com/oldnavy or www.gobblepalooza.com.
The Gobblepalooza weekend will also offer two different Rock Band product gift with purchase offers, while supplies last. On Thanksgiving Thursday, consumers who purchase Rock BandTM2 software for the Xbox 360®, PlayStation®3 or WiiTM will receive a free Rock Band guitar. On Black Friday, the first consumers to purchase $20 or more of Old Navy merchandise will receive a very special free Rock Band gift with purchase for Xbox 360, Playstation 3, or Wii (a $49.99 value), while supplies last. For additional promotional details visit www.gobblepalooza.com.
That's a free Rock Band guitar and free copy of LEGO Rock Band! How crazy is that?! However, I have gone to the site and it says that copies are limited on LEGO Rock Band and that some stores may not even get your preferred copy of choice. That means you 360 owners may go to a store and see nothing but PS3 copies. I would say hit up the "Gobblepalooza" Thanksgiving Day and see what's up at your local store before waiting in line till 3 AM in the cold to find out you ain't gettin' yo free game!