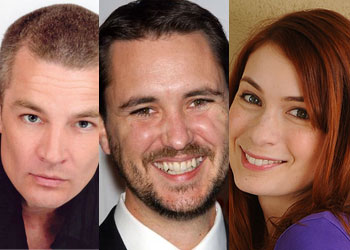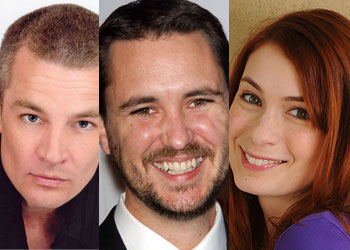 The friendly folks at the Phoenix Comicon just sent us a press release announcing the addition of James Marsters to this year's guest list. I went to check out the rest of their guest roster and was blown away by the awesome lineup of geek-centric celebs they have coming.
Among the guests that have been announced are:
Aaron Douglas (Battlestar Galactica)
Daniel Logan (Star Wars)
Felicia Day (The Guild, Dollhouse, Dr. Horrible, Buffy, and pretty much everything else amazing in the world)
James Marsters (Buffy, Angel, Torchwood, Caprica)
John Schneider (Dukes of Hazzard, Smallville)
Jonathan Frakes (Star Trek)
LeVar Burton (Star Trek)
Lou Ferrigno (The Incredible Hulk)
Ray Park (Star Wars, GI Joe, X-Men)
Wil Wheaton (Star Trek and all-around geek icon)
And that's just scratching the surface and doesn't include any of the great comics creators who will be there! The convention is at the Phoenix Convention Center and Hyatt Regency on Memorial Day weekend (May 27-30), and if I were in Arizona then, you can bet I'd be there in a heartbeat. It doesn't look like we'll be able to make the trip this year, but I'd love to hear from anyone who is going. And I will be jealous.
The full guest list and more details are posted at their official website.