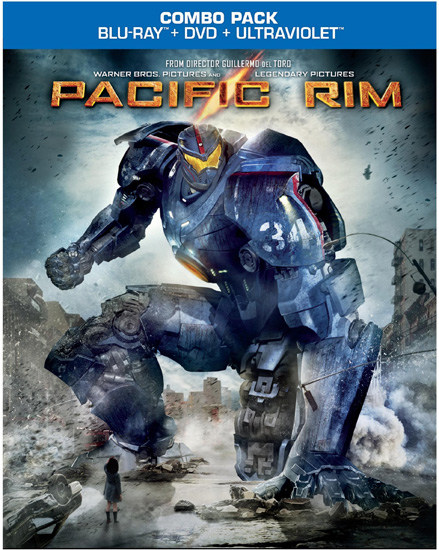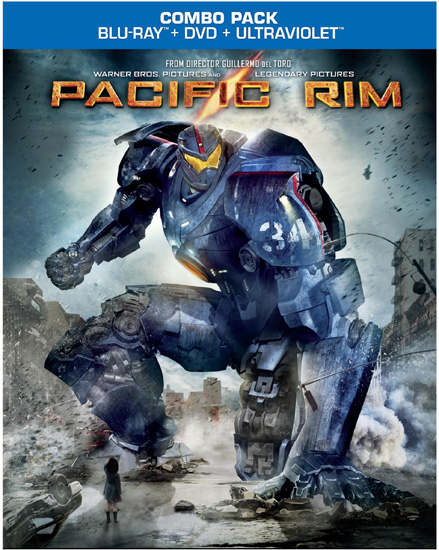 It was a bleak time for sci-fi and fantasy film fans. Nearly every new release was a sequel, remake, or retread of some other movie that already had rolled through box offices. Original ideas and exciting concepts were in short supply. But wait, what's this? A movie with an amazing trailer, positive buzz, and a concept so brilliantly simple it could be boiled down to "monsters versus robots?" Yes, please! From its first presentation at Comic Con, Pacific Rim looked to be something special. Guillermo del Toro promised a movie that didn't pretend to be anything that it wasn't. He was building it as a fan's dream of huge-scale battles, extremely cool mech designs, and wickedly vicious kaiju. And really, who would be better to put something like this together than del Toro, a man who is every bit as much a fan of the genre in which he works as his audience is?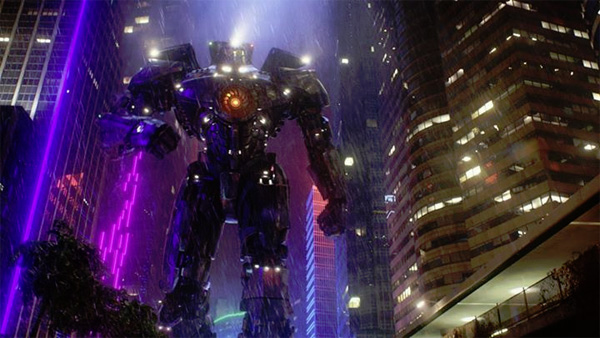 Pacific Rim arrived in theaters in July 2013 to the praise of moviegoers willing to surrender their disbelief to a rollicking action flick that wanted to deliver pure excitement and fun. The movie was not without its detractors, however, as some complained about the cheesiness of the dialogue and the improbability of the science. But really, who goes to see a movie about giant robots fighting monsters and then wants to complain about the unrealistic physics of the robots' legs supporting their masses? Certainly not someone in the target audience for Pacific Rim! Bring on the eye-rolling one liners and the beautifully staged but practically impossible scenarios. Pacific Rim is all about escapism, and accepted as such is a nearly impeccable movie.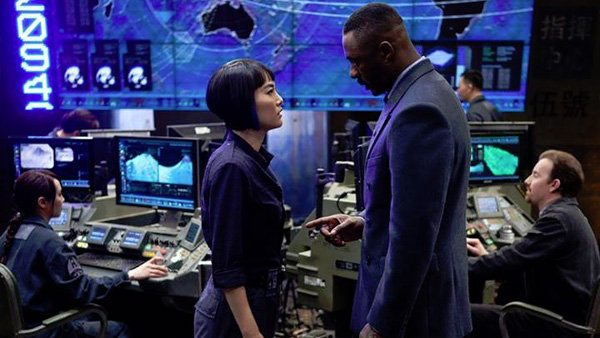 The action begins in 2013 when beasts arise from the sea to attack humanity. The assaults come from the Pacific Ocean, at the bottom of which an interdimensional portal has opened, allowing massive alien creatures into our world. Humans dub the monsters "kaiju" and they set about finding some way to defend themselves from the onslaught. After devastating defeats, the humans finally create their own giant fighters in the form of robotic "Jaegers." Two humans pilot each Jaeger into battle, and the defense and counterassault prove so successful that these pilots become celebrities in the midst of their service.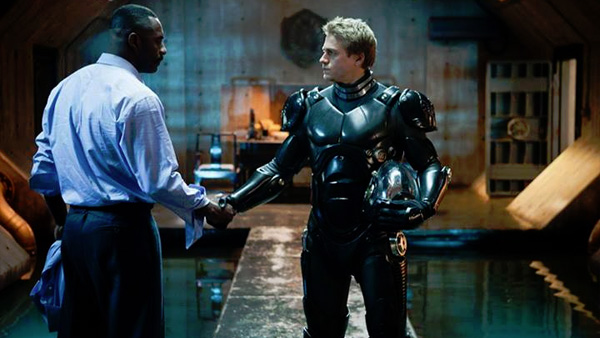 One of the banner pilots in 2020 is Raleigh Becket (Charlie Hunnam), who controls the Gipsy Danger Jaeger with his brother. Raleigh loses his faith when a particularly vicious kaiju kills his brother and cripples the Jaeger, sending him into an early retirement. As the kaiju gradually increase in strength and frequency, the human governments funding the Jaeger program lose faith as well, and they resort to building massive walls to protect their cities instead of relying on the giant mech suits. Stacker Pentecost (Idris Elba) is the commander of the Jaeger program and is a vocal opponent to the project's shutdown. He has his own ideas about how best to deal with the kaiju threat, and he sets out to assemble an international team of ace pilots for one last push before the Jaegers are decommissioned.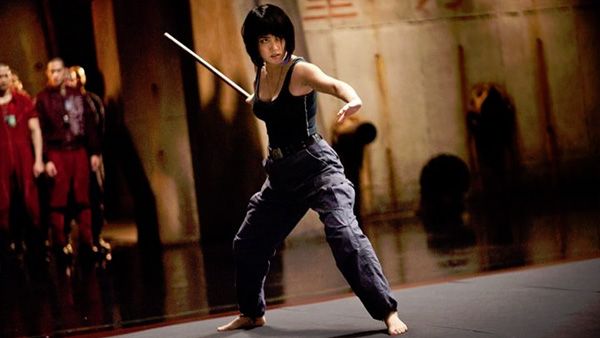 Pentecost's plan includes bringing Becket out of retirement to copilot one of the final four remaining Jaegers. Also on Pentecost's team are the father and son pairing of Herc and Chuck Hansen (Max Martini and Robert Kazinsky), a Russian duo, and a trio from China. Pentecost's assistant is the young and ambitious Mako Mori (Rinko Kikuchi) who does her best to steal the movie. Backing the pilots up is a science team played for exposition and laughs by Charlie Day and Burn Gorman. Longtime del Toro favorite Ron Perlman also gets a meaty part in the film, though he isn't one of the core players.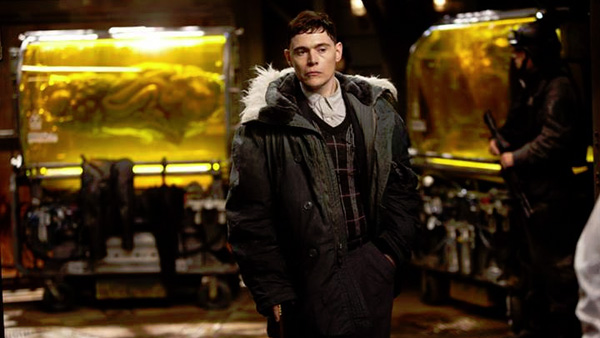 The interactions between the characters, the mission planning, and the enormous battles ramp up from beginning to end, and Pacific Rim is everything a summer action movie should be. It has no pretensions of being anything but fun, and it far surpasses the typical Michael Bay fare that litters this genre. Guillermo del Toro is a craftsman unleashed to have fun, and Pacific Rim is the product of his playtime, a veritable love letter to sci-fi action fandom. The movie releases this week on Blu-ray, DVD, and Digital HD, and the Blu-ray combo pack and 2-disc DVD editions include a bunch of special features alongside the film. The non-3D Blu-ray is the version we checked out, and here's a rundown of the extras you can expect:
Audio Commentary from Guillermo del Toro
The Directors Notebook – Guillermo del Toro infamously keeps his ideas and designs in a beautifully illustrated and intricately detailed notebook. This feature is an interactive tour through a mockup of his Pacific Rim notebook with links throughout to additional video featurettes.
Drift Space – A featurette looking at the "drift" scenes from the movie.
The Digital Artistry of Pacific Rim – A 17 minute featurette examining the movie's CG effects.
The Shatterdome – A concept art gallery with both video and still features.
Focus Points – Thirteen featurettes you can watch individually or in sequence with loads of insight and behind the scenes footage.
Deleted Scenes – A collection of four additional and extended scenes.
Blooper Reel – Around four minutes of bloopers.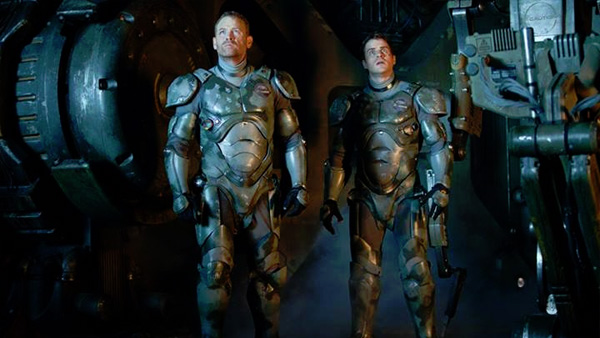 As you might expect, Pacific Rim looks amazing on Blu-ray. The lights inside the Jaegers shine vibrantly, and every detail of the crushing impacts between monsters and robots comes through with high definition greatness and thunderous audio. If you want a cool movie for showing your home theater setup off, you can't go wrong with Pacific Rim. And aside from the audio / visual awesomeness, the movie itself is a lot of fun and deserves a spot on your shelf. Pacific Rim released on Blu-ray on October 15, 2013, and is in stores now.