With The Hobbit: The Desolation of Smaug coming out very soon, I thought a top 9 would be appropriate.
9. More Dwarves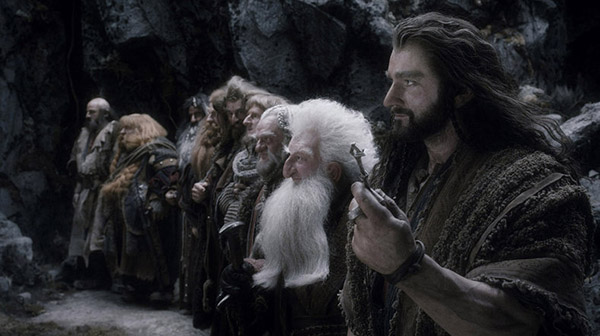 Besides Bilbo, the Dwarves are a main attraction in the movie. We get to see more of them and the interaction between them as a group.
8. Bilbo's Friendship with the Dwarves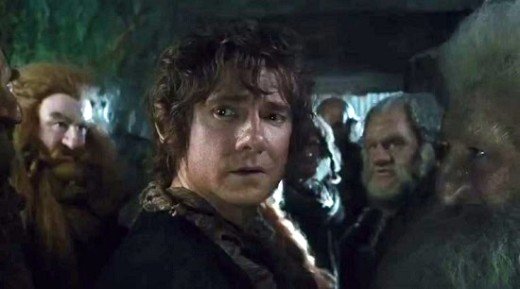 In this movie, not only do we get to see more of the Dwarves, we get to see how the friendship between the Dwarves and Bilbo grows. They ultimately learn to trust Bilbo and accept him fully into their group.
7. Bard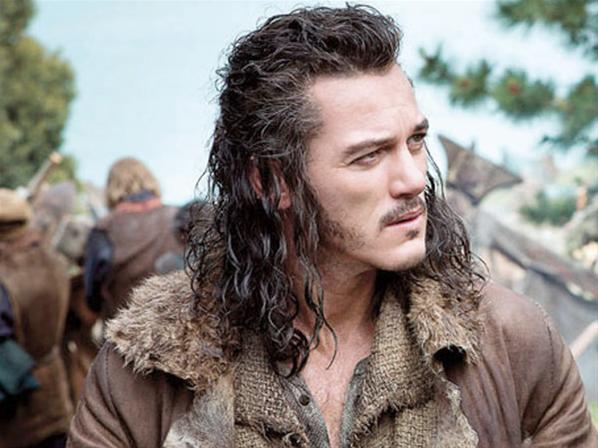 Bard the Bowman is very important to the novel and to the movie. It will be great fun to see him running around Lake-Town.
6. Bilbo and Thorin becoming better friends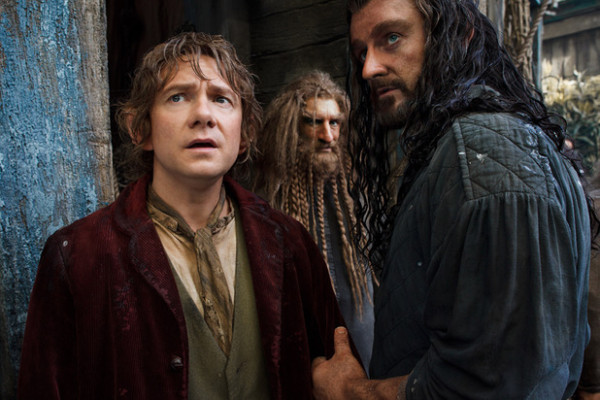 At the end of the first film, Thorin hugged Bilbo, cementing the beginnings of their friendship. In this movie, we should see that bond grow and change.
5. The Barrel Scene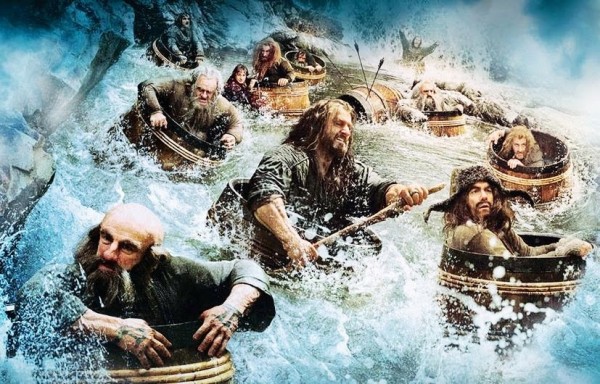 A famous scene from the book, the barrel escape scene should be suitably epic for the movie.
4. Beorn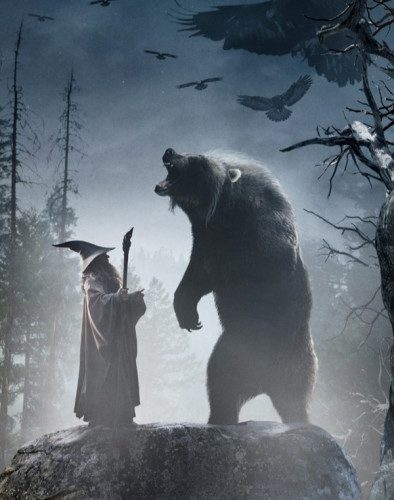 Beorn is a fan favorite and there aren't a lot of images of him from the movie, but I'm fairly certain no matter how he looks, he will be fantastic.
3. Smaug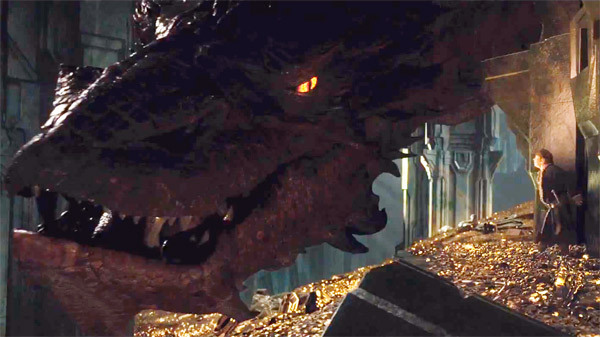 We've only seen bits and pieces of Smaug, but we have heard his voice, which is pretty much what a dragon should sound like. I can't wait to see him flying around and destroying everything in his path.
2. Gold Sickness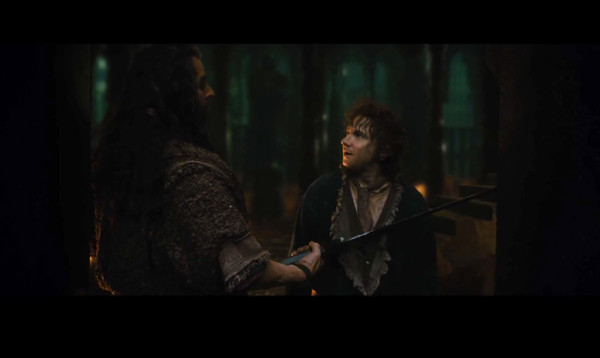 Some have speculated that this image of Thorin and Bilbo is the start of Thorin's gold sickness. I don't know if it's something to be excited about, but it certainly is something that happens and sets up many things that happen later.

The music in LotR and the first Hobbit film were fantastic, and I expect nothing less from this film. Ed Sheeran wrote "I See Fire", which is to be the end credits song this time around.