Marvel: Avengers Alliance is a Facebook game based on the Marvel Comics characters. Without giving away too much of the plot, you play a new agent of S.H.I.E.L.D. and something has happened. It's up to you and the Marvel characters to save the world and figure out what is happening.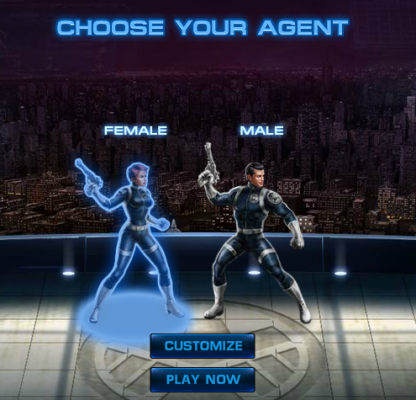 Unlike other Facebook games, it doesn't rely heavily on having other friends play it. The only things you need other friends for are to staff your jets and to give you items. Like other Facebook games, you can use real world money. It's mainly a turn-based RPG, with you and the Marvel characters leveling up. Your character levels at a much faster pace than your team. They gain new powers, while you gain extra weapon slots.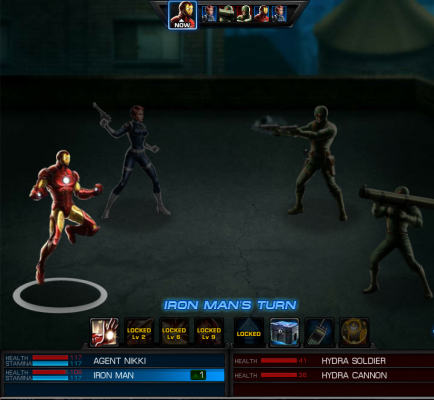 Besides being an RPG, it's also a bit like Pokémon in that there are six classifications. One is neutral, while the other five are stronger or weaker than the other classifications. For example, Iron Man is a Blaster (red) and would have an advantage over the Hulk, who is a Bruiser (blue). It sounds complicated at first, but once you get the hang of it, it's very easy to use.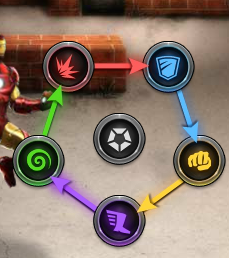 Each chapter has five missions with an extra premium mission (which requires you to have a certain hero). Getting all five stars on a mission will give you a Command Point, which is what you use to buy your heroes. Heroes start at fifteen Command Points and work up to ninety Command Points. Doing each star level also gives you money and gold.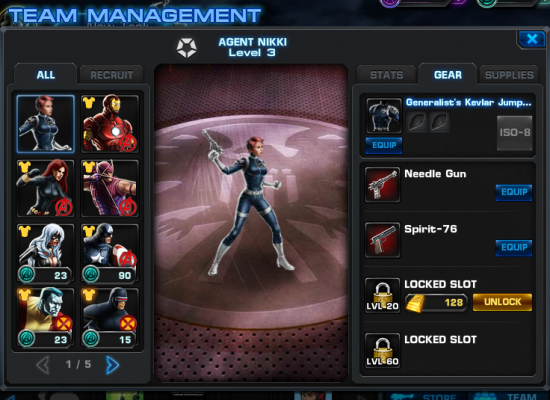 The game also has special limited time missions where you can unlock different characters, meaning you can't buy them, so if don't get them before time is up, you won't ever get them (not at the moment, at least).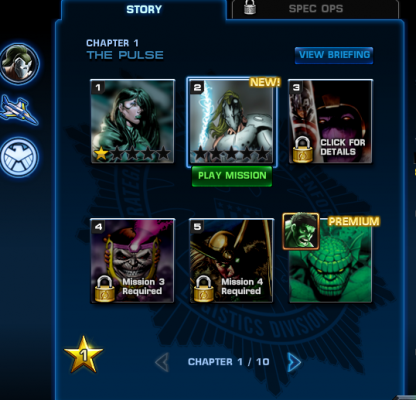 I think the game is a lot of fun and challenging at times. It's nice to play with all the characters and start planning who you want to buy first and how you want to level them up. If you like the Marvel Universe and the characters, you should definitely check out this game.