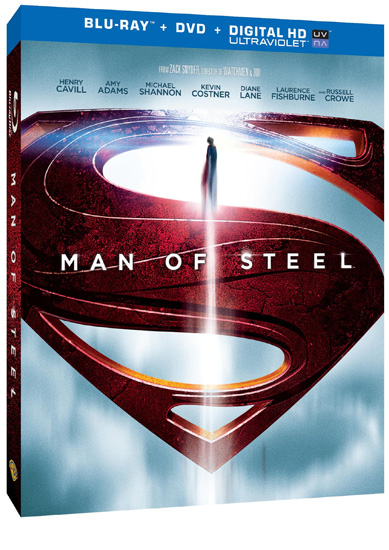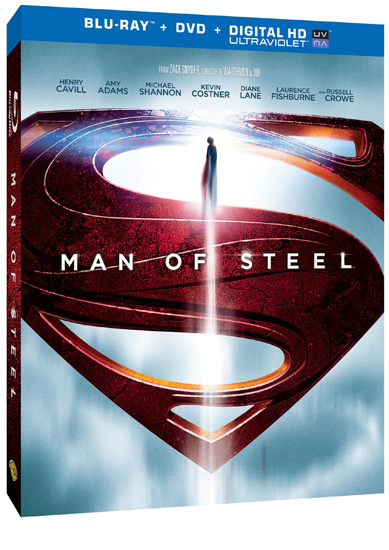 When it comes to comic book movies, Marvel has been the go-to company for the past several years. Between the X-Men, the Avengers, and all their associated characters, Marvel has been able to turn out hit after hit that met with both box office and fandom success. Most impressive is that Marvel's movie success is character agnostic. They've been able to land solid films featuring Thor, Captain America, Iron Man, and an array of other heroes, showing that their quality moviemaking isn't dependant on the audience's affinity for one particular character. DC has given it a solid go as well, but after the tepid reactions to films like Green Lantern and Superman Returns it's easy to pin any big screen DC success on the popularity of Batman, headlining three Christopher Nolan hits. With Nolan's Dark Knight trilogy, DC needed to kickstart their hopeful movie roster with something new and fresh. Director Zack Snyder collaborated with Nolan and David Goyer to bring Superman into a modern and hard hitting film that just might be the start of a DC movieverse to rival Marvel's. The result is Man of Steel, which debuted in theaters in June and arrives on Blu-ray this week.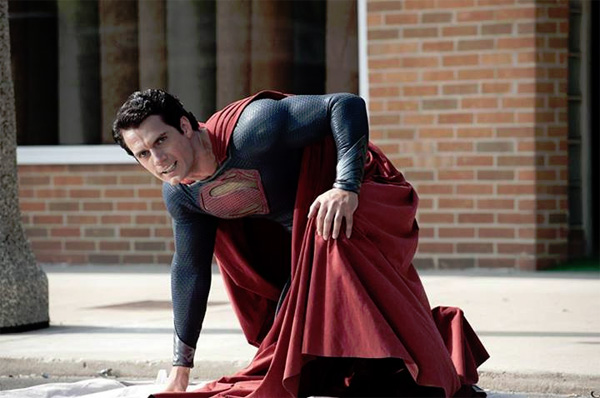 It's hard to find a superhero movie, barring sequels, that doesn't open with a retelling of a familiar origin story. How many times have we seen Thomas and Martha Wayne gunned down in Gotham while little Bruce watches and eventually grows up to don a cowl? For that matter, how many times have we seen an alien baby in a rocket ship arriving in the American Midwest to be raised by kindly farmers? Man of Steel sticks to the pattern by showing us Superman's origin once again, but it does so in a more protracted and more visually and narratively interesting way than we've seen in the past.
The main narrative of the movie opens on the planet Krypton as civil strife threatens to tear society apart. Russell Crowe and Ayelet Zurer are Jor-El and Lara Lor-Van, Kryptonian scientists and parents to the infant Kal-El. Michael Shannon plays General Zod, a friend to Jor-El and a military leader who's had it up to here with Krypton's ineffective leadership as the planet literally falls apart. With Krypton's ruling council refusing to take action to save their geologically imploding planet, Zod launches a violent coup that leaves many dead and Kal-El rocketing toward Earth just before Krypton inevitably goes kaboom. The long opening sequences on Krypton are some of the best moments in Man of Steel. We get to explore the alien planet in a way we never have before, and it all is beautifully realized with adept CG work. The action scenes on Krypton also shine as some of the coolest in the film, not to mention the emotional acting between Crowe and Shannon. This is how you start a Superman movie.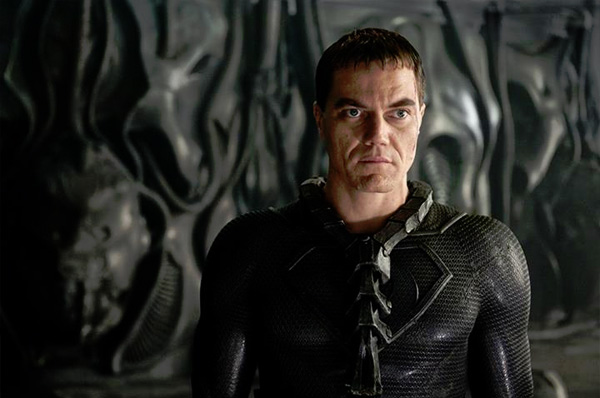 When Kal-El arrives on Earth, the Kents find the baby's spaceship and take him and it away to their farm for raising and safekeeping, respectively. Kevin Costner is this generation's Jonathan Kent while Diane Lane is the new Martha (no, not every DC superhero's mom's name is Martha… just most of them). At this point, Superman's origin takes a familiar path with an unfamiliar tone. We all have seen the comics and visuals of a pint sized Clark Kent lifting a tractor or performing other feats of wonder. What we haven't seen is the sort of emotional torment being a kid with freakish powers can bring. Zack Snyder does an admirable job of presenting us with an unknowingly alien kid in the midst of some very human crises as he grows up without understanding what he really is or what the weird and supernatural changes he's undergoing mean. All of this paves the way for a big deviation from the established Superman mythos. Clark Kent (eventually grown into a very muscley Henry Cavill) becomes a loner and a wanderer, searching the world for his place in it.
Clark and the story gradually make their way to Metropolis, of course, where we meet the usual suspects like Perry White (Laurence Fishburne) and Lois Lane (Amy Adams) at the Daily Planet. Naturally, Zod makes a return, but telling more about that and the ensuing conflicts with Superman and Earth would be a disservice to the movie's very engrossing, albeit unrelentingly dark, plot. It all leads to a final act that quickly became infamously divisive, inspiring some fans to revile this new vision of Superman and some to champion him as a modern hero. Either way, Man of Steel makes no apologies for being a grim film with very little humor, something that may be foreign and jarring to longtime fans of DC's premiere superhero.
Man of Steel looks and sounds fantastic on Blu-ray, but that's no surprise. The two-disc Blu-ray edition also comes with a DVD version of the movie and an Ultraviolet code for streaming. Alongside the various versions of the movie are some bonus features that span both discs. There's no traditional audio commentary for the movie, but there is an unusual video feature that functions as something of a behind the scenes commentary. It's called Journey of Discovery: Creating Man of Steel and takes viewers through the entirety of the film with featurettes and interviews edited in. It's sort of a strange way to present this behind the scenes material, especially since the individual featurettes are not available as a separate menu option outside of this movie-long presentation. Also included are briefer featurettes that cover the adapting of Superman from his classic role into the new Man of Steel version, the creation of the action sequences, a visual effects feature, and… a six minute behind the scenes clip about The Hobbit? There's also a faux-documentary about Krypton that plays like a special from the History Channel. Between the Hobbiton feature, the weird feature-length commentary video, and the Krypton "real life" documentary, Man of Steel boasts some of the oddest special features I've encountered on a Blu-ray in recent memory.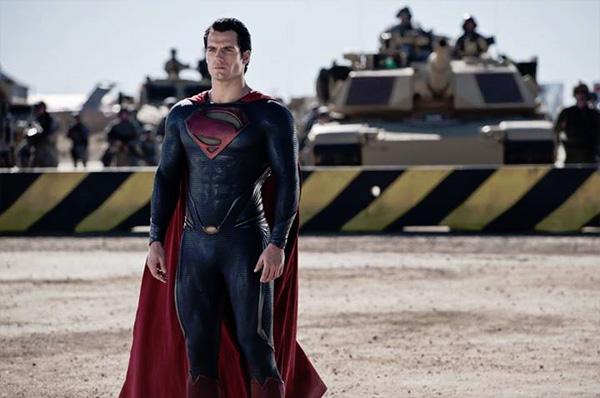 With the ramp up to the much discussed sequel to Man of Steel that will feature Ben Affleck as Batman, you'll probably want to bone up on your Superman continuity sometime between now and that second film's release. Man of Steel gives us an unusual vision of Superman, both tonally and in its moral implications. It's a much more cynical world than we're used to seeing Clark Kent inhabit, and that's part of the allure that makes Man of Steel such an intriguing and uncomfortable film. It's worth seeing on its own merits, but it's especially key viewing since this movie seems to be the launch pad for DC's greater movie universe. Man of Steel releases today, November 12, 2013, on Blu-ray and DVD.