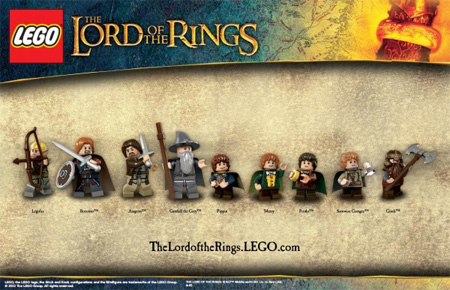 Close your eyes and imagine building one's own personal Helm's Deep, Minas Tirith, Mirkwood, Isengard, or The Shire. Now, imagine doing it with LEGOs. In June, this feat becomes a possibility.
Warner Brothers Consumer Products and the LEGO Group announced a partnership this past December that grants exclusive rights to LEGO to develop build and play construction sets based on the The Lord of the Rings Trilogy and the upcoming The Hobbit films. The look of the LEGO collections will be based on how the Middle-earth locations and characters are depicted in the Peter Jackson-helmed movie franchises.
Access to the entire library of characters, settings and stories from the movie franchises is given by the multi-year licensing agreement. The construction sets are slated for a global launch this summer beginning in June with the United States. LEGO The Hobbit: An Unexpected Journey is scheduled for release later in the year.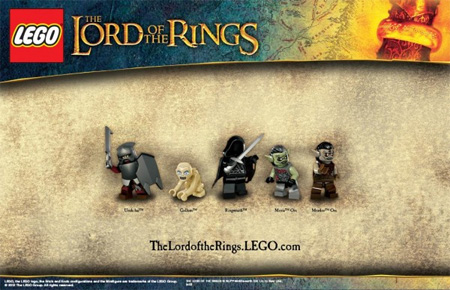 We would guess this launch will be timed to coincide with the slated release of the movie The Hobbit: An Unexpected Journey on December 14, and it's also just in time for the holiday season buying spree.
This week LEGO released sneak peeks of the mini-figure sets and promotional posters. The sets not only include all the major characters from the Fellowship but also Uruk-hai, Ringwraith, Moria Orc and Mordor Orc characters and Gollum.
LEGO has developed a loyal following for many of their collectible series, which include top franchises such as Star Wars, Harry Potter and Batman.
The construction toy company hasn't announced yet exactly which locations will be featured in the sets. What place from Middle-Earth would you like to see included in the sets by LEGO?
(Via Collider)