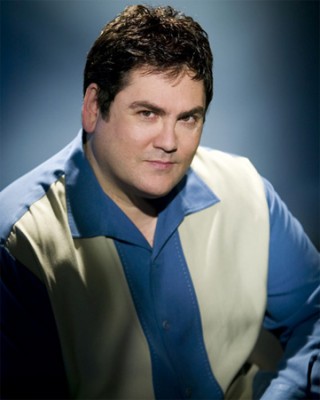 Paul Dini, the amazing writer/producer of most things you've ever loved — things like Batman: The Animated Series, Tiny Toons, and LOST — was kind enough to answer some questions from an admitted hardcore Paul Dini fan. Don't know who Paul Dini is? Google him. Now punch yourself in the face for not knowing who Paul Dini is.
Ginny McQueen: First know, as I'm typing this, I am wearing a Tiny Toons T-Shirt and just finished looking for some materials for my Harley Quinn costume. How does it feel to have a hand in so many iconic franchises?
Paul Dini: That's kind of awesome. I love there has been so much cool popular culture in the last 20 years and that I have been allowed to lurk around a lot of it in some form or another — Batman/Superman animated, Tiny Toons, Clone Wars, LOST, DC Comics, etc., etc.
GM: When did you first know that writing was what you wanted to do with your life? Were you convinced you'd make it or were you uncertain?
PD: When I was a kid I'd read stories, both short stories and novels, obsessively. I guess it was destined from that time onward that I'd become a storyteller of some sort, even if only a rambling loony who accosted people on the street and said "Hey, lemme tell ya something…"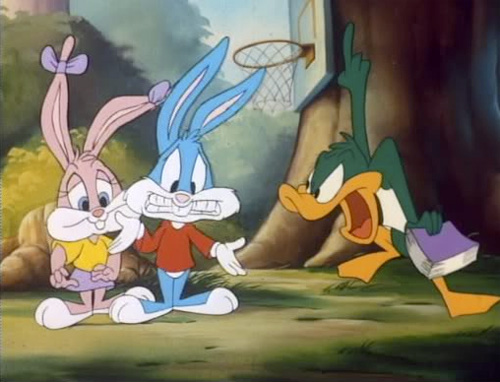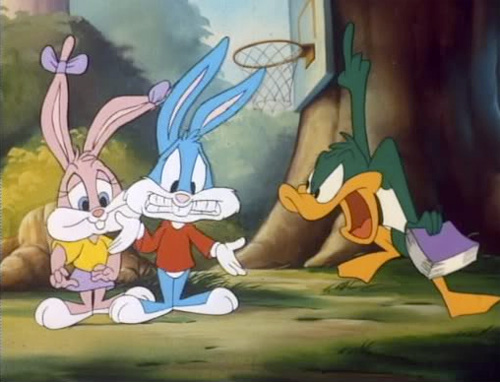 GM: What was your first memorable writing gig?
PD: Had to have been at the old Filmation Studio, around 1980. I was just out of college and writing everything they would throw at me, comedy cartoons, action, superheroes. A lot of it was hit or miss, but it was pretty good training.
GM: What do you do when you encounter writer's block?
PD: The best thing is to talk out where I'm blocked with my wife, Misty (a brilliant writer in her own right) or to get up and do something else. Cooking is a release for me because it's physical and it accomplishes something. I'm working out one riddle in my head while putting something tangible in front of me. Also swimming is a wonderful way to clear the cobwebs and start thinking again. Barring that, I'll take our dogs Deuce and Mugsy for a long walk. If nothing occurs to me after I've tried all that, I realize I'm probably working on a bum idea and shelve it.
GM: What is your favorite aspect of the writing process?
PD: It runs in fits and spurts. There's the initial high burst of inspiration where the idea leaps into your head. You convince yourself it's going to be the best story you or anyone else has ever written. Then there's the low when you actually have to sit down and grind it out. Then there's another high, especially in comics, when you see what the artist has interpreted your work, and that's usually pretty great. Then, when your story appears in print, there's a rush as you hold it in your hands and flip it open, then another low as you notice all the mistakes.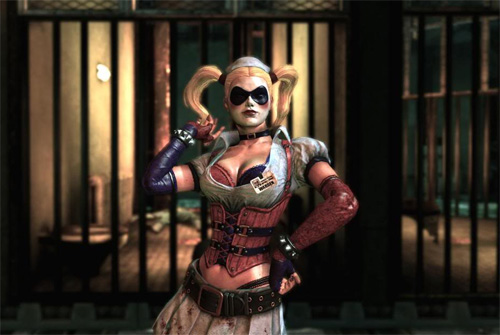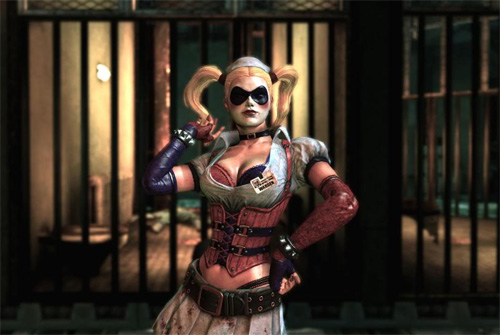 GM: Is there any certain music, film, literature (or anything else) that inspires you to write?
PD: Not really, though I do depend on music a lot while I write. When I first started out, I chose to write in silence, but given our modern, noisy world that doesn't work out so well most of the time. So I'll turn on music while I work. I like everything from old jazz and blues to western swing to classical. Rock not so much. I love it, but not while I'm working. My pal Eddie Gorodetsky, a writer/producer on Two and A Half Men, also produced Bob Dylan's Theme Time Radio Hour. Eddie gave me an iPod with all 100 episodes and most often I'll just let it play while I write. Those shows have everything I like on them.
GM: You've worked with the Batman franchise in so many different mediums. Do you have a favorite?
PD: I love what I can do with Batman in animation. You can do funnier stories, like on Brave and the Bold, and more serious scenarios like with the Arkham Asylum video game. I'd love to write, produce and direct a feature done in the Arkham Asylum style.
GM: Having been on the writing staff for LOST, did you get any time in Hawaii?
PD: No, but that wasn't a big deal. I have a lot of family scattered throughout the islands and I go over often to see them. I knew the area of Oahu they were shooting my episode in wasn't all that exciting, so I was happy to stay home while my co-writer Jennifer Johnson went over. I knew it would be all work and there'd be no time to run off to one of the secret, secluded beaches I know over in the islands and have a vacation.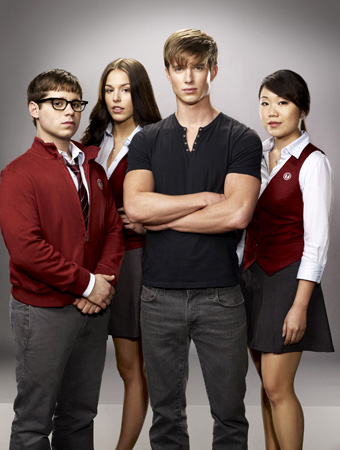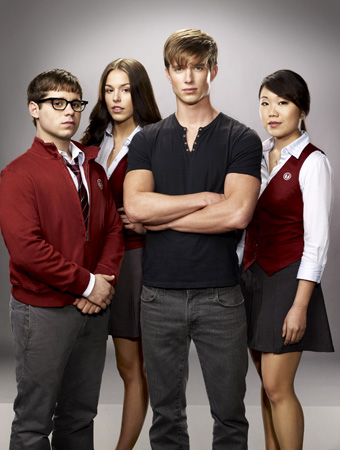 GM: Can you tell us about the new projects you have coming out soon?
PD: The biggest one now is Tower Prep, my new live drama series that debuts this October on Cartoon Network. It's about kids who are unaware they have extraordinary abilities and what happens when they are sent against their will to a mysterious, inescapable boarding school. The series focuses on four rebellious kids who start an underground movement to get some answers about the school, and then escape.
GM: Where do you want to be in 10 years?
PD: Remember that secret, secluded beach I mentioned? If not there (kinda boring after a week or two actually) I plan to be doing pretty much what I'm doing now, writing stories featuring more of my original characters.
GM: What character (that you have worked with or created) do you feel has been the most interesting to write for?
PD: Whichever one I'm writing right now. And right now, it's Jingle Belle. In trouble again, I'm sorry to say. Heh.
GM: Thanks again to Paul Dini for taking the time to answer some questions for us. He's truly a legend of our generation and we look forward to his new project!