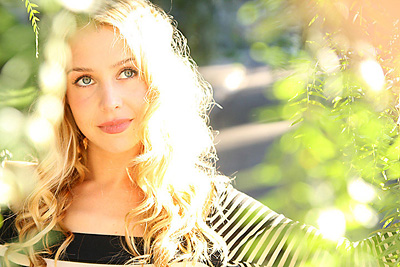 Mimi Michaels has been a professional entertainer since the age of four. She appeared as a young girl on Saturday Night Live, busting it up with the likes of Mike Myers and Adam Sandler. She's had countless guest spots on shows like Law & Order, Six Feet Under, Shark, All My Children, and Criminal Minds, plus starring film roles in Aimee Semple McPherson and Boogeyman 3. And you might even recognize her from a popular Trident gum commercial. Michaels has some exciting new projects coming up this year: the NBC television miniseries Meteor: Path to Destruction (July 12th, 9/8c) and the feature film Gamer, starring Gerard Butler (September 4th). She took some time out of her increasingly busy schedule to talk to Fandomania.
How did you get started in the entertainment business?
A little nurture, a little nature. My maternal grandfather and grandmother were in vaudeville and stage drama respectively. The verdict is still out on genetically imparted connections to the arts, but I was steeped in theater, poetry, dance, singing and writing at home since I was a toddler. I got a buzz from being in school shows. I felt something addictive as a little girl when I moved an audience with a vocal solo. I was pretty persistent with my mom that "I can do that" every time a kid was on TV. Eventually she caved and took me to the city to see if an agent would agree. I loved it when I was in the city working and didn't want to return to Long Island. By high school I was able to stay there when I won a seat at the La Guardia H.S. of Music and Art and Performing Arts. When I graduated, it was the dean of drama, Dr. Massone Kingsley, that told me to go straight to LA. The rest is a continuing saga.
What projects do you have coming up?
Probably the soonest to air of recent work is an NBC mini-series called Meteor: Path to Destruction. Last I heard the air date of the first night is July 12th and the conclusion is on July 19th. It offers a strong cast to tell the sci-fi story of the asteroid Cassandra on a collision course with our planet. I hope you watch for it. The show, that is. I'm also looking forward to a web series called House of Heather in which I play Heather, an upbeat kind of gal with ambitions of fashion design. When you see it, you can decide if it parodies a certain pop culture reality show about a fabulous young woman. Get back at me on it. Hip Hop Head is a short film that we just wrapped. That was a lot of fun. Ain't nothing like playing a likable bimbo. Refreshing for the soul!  I believe that both Gerard Butler movies I worked in will be out this summer. You may have already seen trailers on Gamer and The Ugly Truth. And I just had a delicious opportunity to jump back on the stage at the Stella Adler Theater recently for the Young Playwrights Festival. The stage is still home for me and it was a joy to participate in a festival that showcased the plays of remarkable writers as young as 13. Watch for it next year at the Blank Theater Company. I hope to return and bring a brilliant teenagers character to life. That was really wonderful.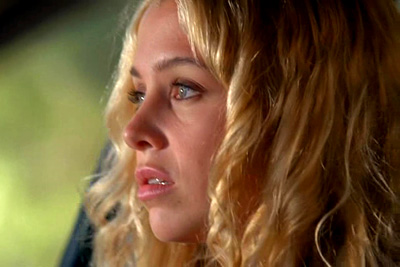 In the film Aimee Semple McPherson, you played the title character through various stages of her life. What was that like, and how did you approach playing the character at those different stages?
As with any character I play, I never judge them. With Aimee that was particularly vital. I never questioned the choices I made in her skin. I committed to her journey evolving through her precocious teen years to the passionate intensity of her work and deeds and uncontrollable futile attractions into her 40s. In that way I felt her frustration as well as her moments of exhilaration. I learned a lot when I stepped inside Aimee's character. That growth is a great payoff.
What kinds of things are you a fan of?
My TV pleasures range from The History Channel to South Park. Anything Alan Ball produces I'm glued to faithfully. I loved Six Feet Under and now I'm hooked on True Blood. My reading tastes are diverse as I enjoy Leon Uris, Hemingway and Ayn Rand but still enjoy the contemporary writing of authors like Alan Dershowitz, Wally Lamb and Jonathan Safran Foer.
What's your dream project?
I look forward to getting my mitts into a period piece. There's something intriguing about fully stepping back in time in full regalia of costume, setting, culture and speech. Pure escape!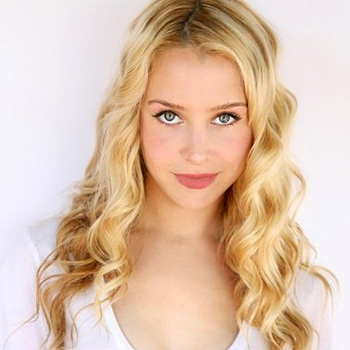 You're trained as a triple threat — any chance we'll see you in a musical or recording an album?
It's an unpredictable business and I can't say when I'll have the opportunity to sing and dance in a program but I'll let you know as soon as I get to jump into a musical production or do a recording.
What inspires and motivates you as an artist?
It usually starts with the written material; a compelling play with a character that I feel the instant need to represent. If her story is moving either dramatically or comedically I naturally want to jump into her skin and deliver the authenticity her writer intended. Of course, experiencing a brilliant director and cast that coalesce magically has been inspiring to me. When that happens it's a gift that continues offering benefits to the artist who internalizes the lessons of the experience.
Besides performing, what are some of your other hobbies and interests?
Biking, hiking, reading, traveling, cooking and relaxing with family and friends are some of my retreats in addition to some of the volunteer work I find fulfilling. Working with special needs children through Vista Del Mar enriches my life as does the other end of the spectrum. Working with the elderly is humbling and gratifying.