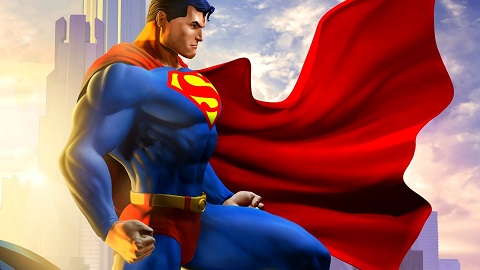 Henry Cavill may be the next "Man of Steel," and that's just fine. I'm happy for him — no, really, I am. It's just that I couldn't help but wonder what other men would've been perfect for the role. Okay, so not perfect. When I think of Superman, I think of this man who can balance sides of his life; this means looking attractive in both a suit and spandex. The following men aren't those who I thought would be best when it came to acting or holding up the Superman tradition, they're the ones I thought would look best doing it.
Orlando Bloom
He only shines when he's wielding a sword, but anybody, somebody: please give this guy a real job. It's a wonder how he's able to support his kid on only Pirates.
David Beckham
Can he act? Not at all, but his H&M ads are reason enough to at least give him a shot. Just don't make him talk.
Armie Hammer
Give this Lone Ranger some time in that red and blue suit? You don't have to ask me twice.
Matt Bomer
Thanks to the visual gem that was Magic Mike (please note visual and not anything else), we got to see what this man was hiding under his white collar.
Liam Hemsworth
For those who only have the first Hunger Games to judge, this third wheel needs a movie where he's center of attention.
Channing Tatum
He was the sexiest man alive last year. That has to count for something.
Ryan Reynolds
Since he failed at one superhero already, give him another chance. We can't promise he'll do any better, but he'll sure look it.
Jon Hamm
He's super in so many ways — well, maybe just one way… just shave him and he's good to go.
Charlie Hunnam
This one makes no sense but this would make Superman the most badass he's ever been.
Ryan Gosling
When there's a list involving hot men, leaving him out is illegal. Check with the police, we're not lying (please don't check, just take our word).
Derek Theler
This man has enough muscle mass that he could share with Urkel and McLovin and still be a wonderful sight.
armie hammer
,
Channing Tatum
,
charlie hunnam
,
david beckham
,
derek theler
,
jon hamm
,
liam hemsworth
,
matt bomer
,
Orlando Bloom
,
ryan gosling
,
Ryan Reynolds
,
superman