With con season upon us, I thought this would be a pertinent time to discuss an issue that is familiar to essentially every con-goer: hygiene. Or, rather, bad hygiene. We've all been there, walking down the hall trying to avoid the tall gentleman carrying the life sized video game sword that is almost scraping the ceiling when we get a whiff of bad body odor. If you are anything like me your first reaction is to make some snarky comment that you and your friends can hear about deodorant and showers, but this isn't solving the problem, is it? Let's be out there in the open about this: If you're going to a convention, you should consider that you are not the only one there and that people WILL smell you if you have poor hygiene. You will not make new friends, impress anyone, or even sneak through unnoticed if you smell like gym socks.
To quote a song you probably shouldn't listen to if you're very sensitive: "It's called Speed Stick, it ain't expensive" ("Read a Book" by Lil Jon). Or maybe everyone should listen to this — it applies way beyond the demographic it was intended for and includes another gem: "Brush yo teeth". Good personal hygiene may take longer than just rolling out of bed (or off the floor/couch/wherever you end up sleeping at a convention) but the rewards include people actually being able to be in your presence without making faces, plus proper hygiene can stave off depression and illness. If you haven't washed all three days at a convention you're not only risking your own health but the health of those you come in contact with. Not cool man, not cool.
Now, I understand, when you're at convention, especially ones like Dragon*Con or Comic-Con, you don't want to miss a moment of the fun, but let's be honest here — good hygiene habits don't have to take that long, and neither do they have to be expensive. Here are some tips for better convention hygiene that only takes minutes, not hours and will not only improve your outward appearance and smell, but also help promote your health and social possibilities.
1. The Five Minute Shower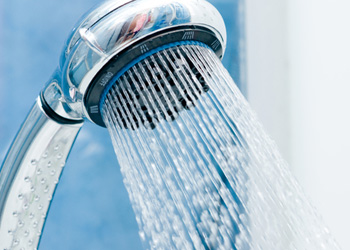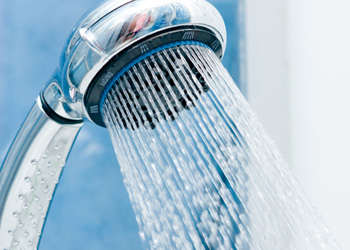 If you're worried about spending an hour in the shower, don't — with such products on the market like "Shampoo and Body Wash Combined" you only need to buy one thing of soap. If you're at a hotel, you can just use whatever soap they have available. Even a few minutes of suds will make a WORLD of improvement.
2. Wet Wipes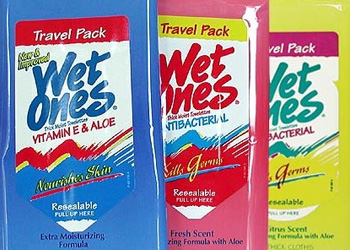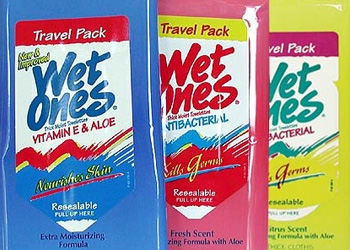 Don't have time for a shower or you are bumming it around the con and don't really have a room? Don't worry, you can still freshen up. Invest in some wet wipes, go use a restroom and wipe down those offensive areas. When I travel, I try to remember to bring wet wipes. When you've been sweating but don't have access to a shower immediately this can go a long way to reduce the con funk.
3. Keep Dry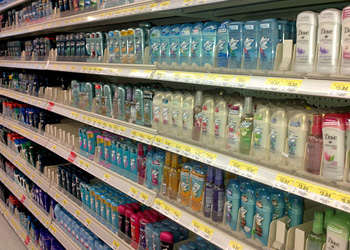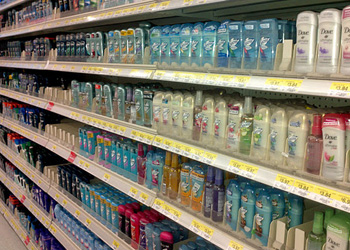 This is where deodorant comes in. Look for a deodorant that is also an antiperspirant. This will keep any unfortunate body odor down, but also keep you from sweating as much. This keeps not only your body smelling better, but your clothes as well. You can even invest in some baby powder instead of deodorant. It's great because it absorbs fluids and leave you smelling fresh. Also if you're unable to shower, you can use a little bit of baby powder in your hair (sprinkle on lightly and comb/brush through) to reduce how oily it is and remove any unwanted smells. Also consider using baby powder on your feet as well to reduce sweat and smells.
4. Bring Extra Clothes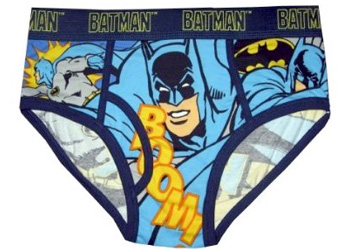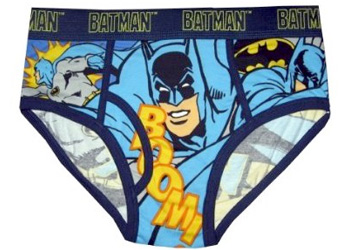 This is essential. Even if you're bumming it around and want to keep it light, always bring extra underwear, socks, and shirts. Pants you can easily rewear without much issue; however, if you are prone to sweating, your shirt is likely going to soak up sweat and body odor so even if you have taken a shower or used wet wipes the shirt is going to cling on to any smell. A new shirt, wet wipes and a little bit of deodorant can go A LONG WAY to make you more pleasant (not to mention more comfortable) at a con.
5. Wash Your Hands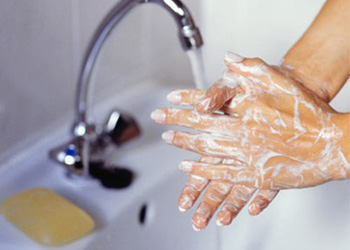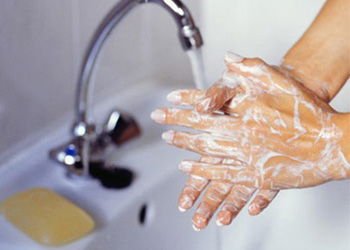 With soap and water and clean your nails! This may seem elementary, but washing your hand is essential! You're going to be around hundreds, if not thousands, of other people, shaking hands with celebrities, and meeting new people. Don't spread germs! Also, dirty fingernails can indicate that you have other slovenly habits — we're trying to break those here people!
6. Brush Yo Teeth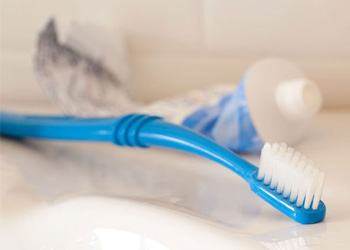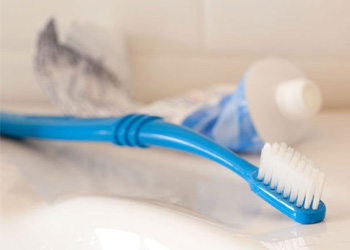 This one shouldn't be hard, and is a habit available to you even if you don't have a hotel room. Go into the bathroom and brush your teeth. This promote good oral hygiene and if you're not giving off bad breath you will find it is easier to talk to people without them cringing or making excuses to go somewhere else.
---
All in all, most of this could take you five minutes or less. Proper hygiene doesn't have to take forever, and with a few essential tools (wet wipes, deodorant, baby powder, tooth paste/brush) you can make yourself much less offensive to other con-goers. I understand that sometimes people go to cons and don't get rooms for reasons ranging from cost to wanting to get the most out of a con as they can, but that is NO reason to smell up the hallways. This guide highlighted a few ways even the roomless can stay fresh.
Do you have any con hygiene tips that you swear by? Anything I missed?