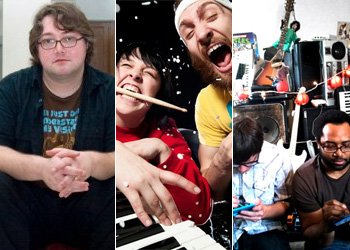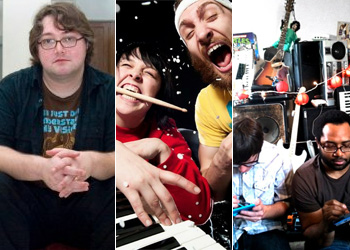 In a little less than two months, the nerds will once again rock in Orlando. Yup, it's almost time for Nerdapalooza! This year's nerd fest takes place August 3 – 5 at The Social and The Beacham, two clubs in downtown Orlando that have hosted plenty of great acts. Because I missed Nerdapalooza last year, I'm particularly looking forward to this year. And there are plenty of reasons not to miss it this year!
Friday night is the free "preview" night at The Social. The main concert begins on Saturday and continues until Sunday night. Some of the performers that I'm particularly looking forward to include: Schäffer the Darklord, Adam WarRock, Dual Core, Marc with a C, Random (aka Mega Ran), Sci-Fried, The Thoughtcriminals, Tribe One, The Moneyboys (with a bit of trepidation, considering how raunchy they can be!), ytcracker, No More Kings, and Math the Band. Many of them I've never seen before live, making this a highly anticipated year for me.
As if those artists weren't enough, I've been exploring many of the other performers' music since finding out they will be at Nerdapalooza. These include: D&D Sluggers, Professor Shy Guy, NESkimos, and The One-Ups. The full list features plenty of video game music and chiptunes, too.
Need more of an excuse to go? Check out recordings of performances from past years on the Nerdapalooza Bandcamp page. You can get a feel for what to expect by listening to what's happened before. Last year's sampling includes 36 tracks!
One other cool thing this year is that there will be VIP tickets available. At $290 (as opposed to $50 for regular weekend tickets), they're a bit on the steep side for me, but it would be pretty cool to be able to hang out with the performers and have free beer all night. Ah, well, maybe in the future!
There's also an after show being arranged separately on Monday the 6th by Mammoth Sound. Many of the performers from NAP will be there, but there are a few extras like MC Lars and Soup or Villainz.
So, be sure to get your tickets soon, and book your hotel now. You don't want to miss Nerdapalooza 2012! And of course I'll have a full report after the event.