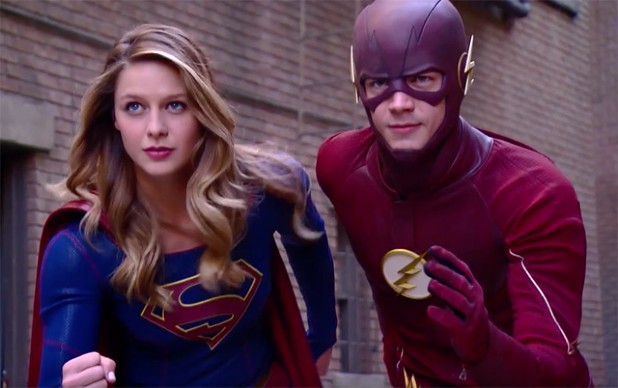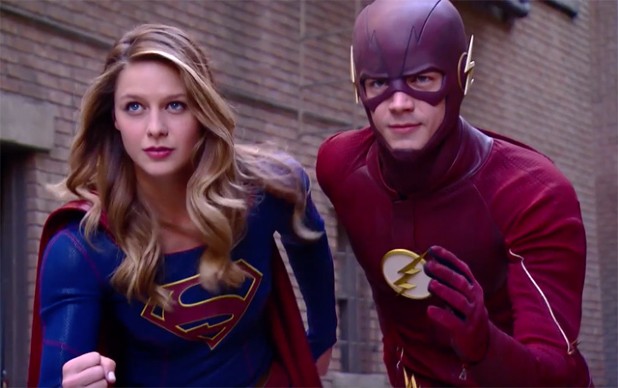 This week was supposed to be dedicated to the most recent Flash to hit the big screen, but because he became problematic when a certain video emerged online…I headed in a different direction. We're not only looking at Grant Gustin's portrayal of the fast hero, but the rest of his comic friends who made The CW the ultimate place to be if you're a fan of DC. 
Best Known For
The DC Universe is no stranger to the small screen. The late Adam West brought Batman to TV sets in the late '60s and while it only ran for three seasons, those 120 episodes made a huge impact on the world. From there we got a myriad of superheroes on TV from 'Wonder Woman' to Marvel's 'Hulk.' Of course, then came blockbusters and superheroes flew from the comfort of your home right into theaters. That's where DC has stumbled in recent years though, while Marvel could produce these amazing stories and characters that fans would defend until the cows came home, DC movies…well…haven't fared as well recently. 
That's probably because DC has been kicking ass on a smaller scale thanks to the cascade of entertainment provided by the fine people at The CW. Formerly The WB, they had 'Smallville' back in the early '00s but since 'Arrow's' popularity then spun into 'The Flash,' 'Legends of Tomorrow,' 'Black Lightning,' 'Batwoman,' and 'Supergirl,' which was doing meh on CBS and then jumped networks to find solace on The CW. Now all in one place, these shows don't even remain in their little worlds. Fans are invited to go on adventures that provide mega-crossover events that are something to marvel at. And while sometimes they can be a little, as the kids say, extra – The CW's DC Universe is doing for these heroes what those big movie studios couldn't; provide fans with great characters, stories, and entertainment. 
5 Quick CW DC Universe Facts
Greg Berlanti and Marc Guggenheim are behind many of The CW's DC shows. 

Melissa Benoist (Supergirl) and Grant Gustin (Flash) were both on the Fox series 'Glee.' 

Emily Bett Rickards' Felicity Smoak was only supposed to ever be on a single episode of 'Arrow,' but fans loved her so much she stuck around for a bit longer. 

'Black Lightning' took home the 2018 Black Reel Award for Television award for "Outstanding Drama Series."

Ruby Rose's Batwoman is the first openly gay superhero lead on TV, but The CW DC Universe has always represented LGBTQ characters from 'The Flash' to Supergirl.'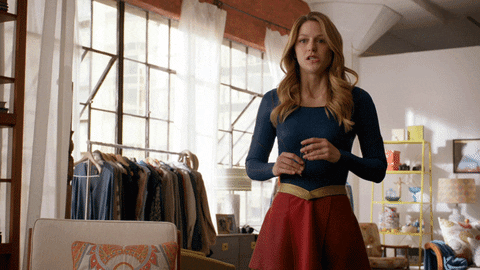 Reasons You Love The CW's DC Universe
While many of the big-screen adaptations of Batman have been stellar, in recent years The CW's DC Universe had run circles around anything DC has brought to theaters. So that's likely the first reason many of you have gravitated towards your small screen superheroes more so than the theater tales (minus 'Wonder Woman' which was actually great). The various teams that bring each of The CW series to life do so much fervor and dedication, and it shows. Plus, they're not afraid to get a little wacky. Gorilla Grodd? Yeah, so these series ability to maintain kickass stories while balancing the out there plots, it's all kept you tuning in for years now. Speaking of, since 'Arrow' kick-started this new wave of shows there have been a handful of new ones that have followed. Some fans watch them all, some only watch the ones they get attached to. Nevertheless, these shows have been a reliable source of entertainment for a long time. Another thing fans love; reliability. 
Another aspect that is to be celebrated and noted is how communal these shows feel. You have characters from one going to the other throughout each seasonal run. Sometimes they're all assembled and yeah, while Marvel has been there, done that with their blockbusters…The CW manages to do it just as well on a small scale and each character gets their fair share of screen time in the process with fleshed-out stories. 
One more aspect of The CW has brought to the forefront is girl power. Every show has wonderfully strong women who aren't just there to be saved by their male counterparts. They are integral to the plots, and in the case of 'Supergirl' and 'Batwoman,' they're the leads running the show. While so many facets of entertainment have pushed women aside, in this DC Universe they are front and center. The same goes for heroes and characters who are far from your standard white guy, and also many LGBTQ characters as well. Inclusivity is key with this DC Universe and it's something you love, admire, and respect because at the end of the day fans from all over can not only see pieces of themselves in these characters but also see themselves represented on a bigger level. 
Delivering entertainment every week for years while giving a communal, inclusive feel. These are the reasons you love The CW's DC Universe.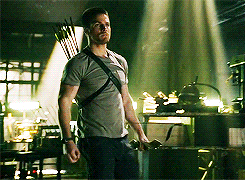 Reasons I Love The CW's DC Universe
What seems like a billion years ago, I applied and got a writing job for MTV Geek (RIP). I started out recapping three TV shows; 'The Vampire Diaries,' 'Adventure Time,' and 'Arrow.' None of which were in my regular rotation at the time. I researched and caught up on all of them, but only two left me addicted for a while. 'Arrow' is one of them. 
Oliver Queen's physique initially caught my attention but once I realized this was just DC's Robin Hood (my favorite fictional character in any form), I was in. From the action to the mystery to Felicity Smoak showing that smart girls are indeed the best of the bunch – it all gave me so much life. It was also vastly different from just about everything else I tuned into every week. Sadly, once I opted out of cable, I opted out of Starling City but I promise as soon as it's on Netflix, we'll be reunited!
Because of my love of 'Arrow', I did think I'd enjoy all the others, but they didn't sit with me so alas, 'Arrow' is the only show from that crop of DC-centric shows I ever loved but I will say if you ever have the chance to hear Kevin Smith talk about these shows, take it. I went to the Paley Center's annual Paleyfest one year when they had the members of 'Arrow,' 'Supergirl,' 'The Flash,' and 'Legends of Tomorrow' onstage and while I didn't care about three of those, I was enthralled with the way Smith spoke of them, and the crowd around me. I'm a sucker for fanatics. So I will say that while I don't necessarily love every DC show on The CW and moved out of Starling City long before 'Arrow' came to an end, I appreciate the fandom that surrounds these shows. The diehards that have kept these little superheroes chugging along because while they may not have those marvelous budgets, their fans still have an immeasurable amount of love for them and how could I not love that?