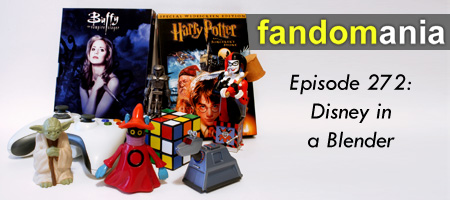 On this week's episode we talk about the season premiere of American Horror Story, the series premieres of The Tomorrow People, Once Upon a Time in Wonderland, and The Originals, and more!
[audio:http://traffic.libsyn.com/fandomania/Episode_0272_-_Disney_in_a_Blender.mp3]
00:00:29 – Episode Opening
00:03:38 – Jason watched the first episode of American Horror Story: Coven. (minor spoilers)
00:09:05 – We stuck in for the third season of Agents of S.H.I.E.L.D.
00:20:48 – Jason is ridiculously excited for XCOM: Enemy Within.
00:23:37 – Celeste has started watching The Originals. (minor spoilers)
00:27:47 – We checked out the first episode of The Tomorrow People.  (minor spoilers)
00:34:25 – We also took a look at Once Upon a Time in Wonderland's debut episode.  (minor spoilers)
00:46:47 – Episode Closing