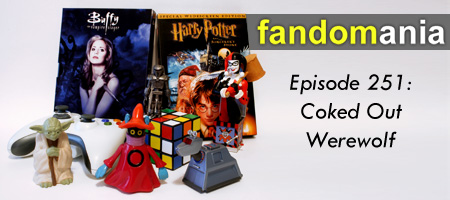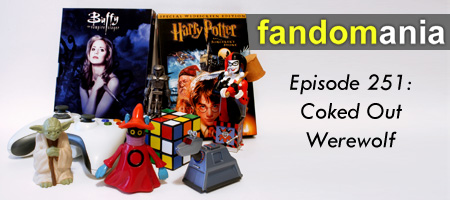 [audio:http://traffic.libsyn.com/fandomania/Episode_0251_-_Coked_Out_Werewolf.mp3]
00:00:29 – Episode Opening
00:00:33 – We talk about the new TV shows that were confirmed at the recent TV network up-front presentations.
00:45:40 – 24's return has been confirmed for 2014.
00:47:25 – Against all odds, Community has been renewed again.
00:49:47 – BBC played a game of pot and kettle regarding some recent Doctor Who spoilers.
00:53:33 – Warehouse 13 is ending after the next season.
00:55:43 – We watched the second season finale of Revenge (spoilers!).
01:02:59 – We also checked out the final episode of Arrow's first season (spoilers!).
01:07:59 – Jason watched Star Trek Into Darkness this week.
01:17:39 – Episode Closing