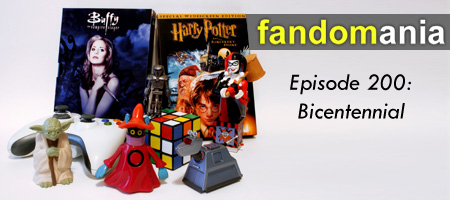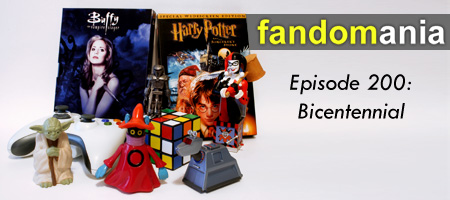 [audio:http://traffic.libsyn.com/fandomania/Episode_0200_-_Bicentennial.mp3]
00:00:16 – Episode Opening
00:01:38 – We talk about having 200 episodes and our plans for the future of Fandomania!
00:06:34 – An update on our air conditioning situation
00:08:16 – Celeste went to the Orlando Mini Maker Faire this weekend.
00:11:58 – Jason is going to the Dice Tower Con later this summer.
TV Talk:
00:16:33 – Nikita: Homecoming (spoilers!)
00:23:29 – Revenge: Reckoning (spoilers!)
Game Talk:
00:33:36 – We discuss 38 Studios' recent woes.
00:41:15 – Celeste played a veritable cornucopia of games last week, including The Walking Dead, Alice: Madness Returns, Warp, Game of Thrones, and more.
00:50:15 – More talk about Diablo 3
00:54:49 – Episode Closing