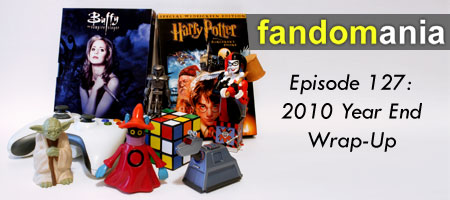 [audio:http://traffic.libsyn.com/fandomania/Episode_0127_-_2010_Year_End_Wrap-Up.mp3]
This week is our annual year end wrap-up for the previous year, in which we talk about our favorite and least favorite stuff from 2010. In this episode:
00:00:16 – Episode Opening
00:00:52 – We're giving away The Last Exorcism on DVD this week.
00:01:27 – January is Cryptozoology Month on Fandomania!
2010 Wrap-Up (possible light spoilers throughout):
00:03:56 – Our favorite and least favorite movies of 2010
00:16:35 – Our favorite and least favorite TV shows of 2010
00:40:30 – Our favorite and least favorite video games of 2010
00:53:29 – Episode Closing