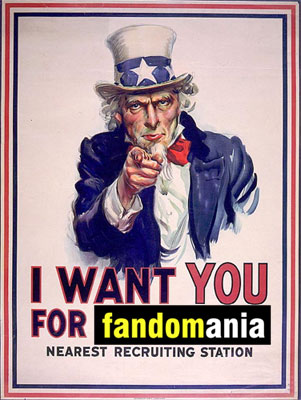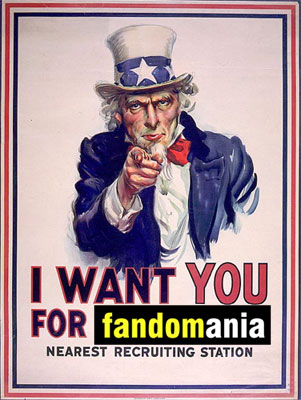 We're looking to expand our staff with a few additional creative individuals, and this time we're turning to you, the readers! Ever had the itch to be a part of a geeky entertainment blog? Have opinions you want to share about what you read, watch, and play? Fandomania wants to hear from you! We're specifically looking for people with very strong writing skills who can consistently send in timely and interesting reviews of books, video games, and TV shows. But if you have something else you think we'd find completely awesome, feel free to share!
If you're interested in showing us your stuff, go to our Contact page, and tell us about yourself. Let us know what fandoms you're into, what you'd like to write, and why you'd be an asset to Fandomania. Also, please include links to samples of your writing, if possible.
Note: We do not have paid positions available at this time, but this is a great opportunity to get your writing seen and possibly to score some freebies to review.
Thanks, and good luck!