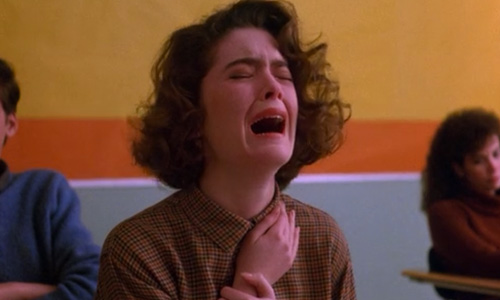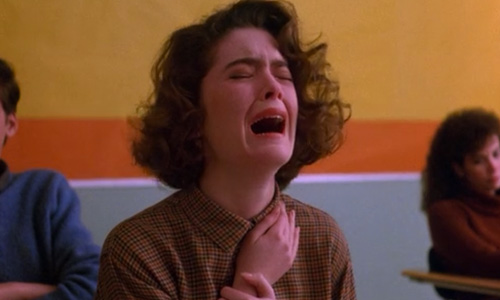 Time for another journey into the fannish corridors of Tumblr! This week we have a special one for you, because it hits two specific fandoms… one directly and the other through association. Without further ado, here's the newest Fandom Tumblr of the Week!
Fandom(s): Twin Peaks and, tangentially, Warehouse 13 (keep reading, and you'll see why)
Theme or gimmick: The Tears of Twin Peaks started as a collection of images and gifs of various characters from Twin Peaks bawling their eyes out. And yes, there's enough crying on Twin Peaks to keep a Tumblr busy for a while. Over time, in addition to seeing Leland Palmer & co. squirting out tears, the blog has expanded to include some in-fandom reblogs, linked videos, and other assorted Twin Peaks content.
When it started: November 14, 2011
Tumblr intro: "People crying on Twin Peaks."
Why it's great: The notion of a whole Tumblr devoted to visually capturing the ridiculously sorrowful lives of the denizens of the town of Twin Peaks is awesome on its own. Having Allison Scagliotti (Claudia Donovan on Syfy's Warehouse 13) as the creator and maintainer of said Tumblr makes this thing even greater. It's always fun to find out that the objects of our fandoms are actually fans themselves!