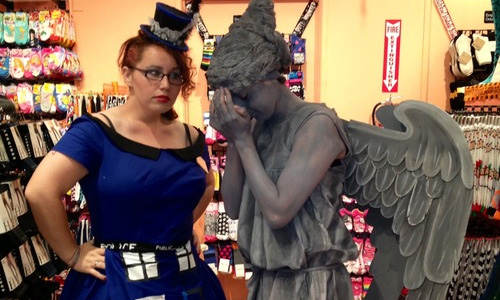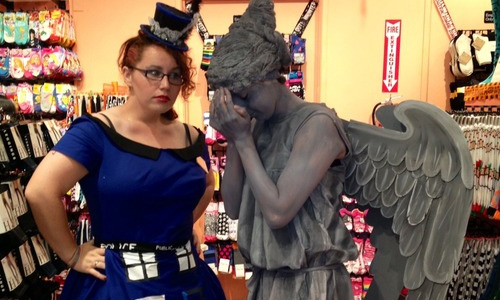 There's no denying that Doctor Who has consumed sci-fi fandom and exploded in popularity since its revival in 2005. Devoted fans of the time traveling Doctor have found loads of creative ways to express their love for their favorite TV show, and this week's featured Fandom Tumblr of the Week shows off one of the coolest fan art trends that Who fandom has inspired.
Fandom(s): Doctor Who
Theme or gimmick: TARDIS Fashion collects photos of fans who have put their creativity to work by assembling their fashion interpretations of the Doctor's famous blue time machine.
When it started: July 29, 2011
Tumblr intro: "Dedicated to all of the creative costume variations of Doctor Who's iconic blue phone box."
Why it's great: It's not unusual to find great cosplay on the Internet. If there's a fandom for something, odds are good that you can locate fans dressed up like your favorite characters in exquisite and accurately detailed costumes of their own creation. It's a bit rarer to find folks dressing up like vehicles or props, much less to see them adapting those props to their own visions. And that's exactly what TARDIS Fashion delivers! The blog is loaded up with more than one hundred pages of images of all manner of dresses, costumes, shirts, umbrellas, and more, all borrowing from the design of the TARDIS. Seeing this sort of awesomeness in such great quantity really is inspiring and just might give you that final nudge you need to put together a great outfit of your own for the next convention you hit.