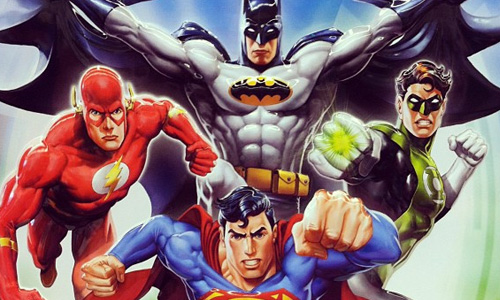 Most of the Tumblrs I feature here are expressions of fandom or showcases of geeky awesomeness. Every once in a while, however, I do like to point you toward blogs that point out and address issues or problems in the world of geekdom. Sexism just might be the most prevalent and obvious malady in pop culture, and today's blog draws attention to one specific and troublesome area.
Fandom(s): Superheroes
Theme or gimmick: A collection of photos featuring the omissions of females from superhero branded merchandise
When it started: March 16, 2013
Tumblr intro: "This blog is dedicated to all the Super Hero/Comic merch that fails to include their female characters."
Why it's great: Super Ladies: Missing isn't a fun blog to follow in the same way most of the ones I feature here are. Rather, it's a growing collection of evidence of wrongheaded children's marketing. The argument can be made that the marketers are selling to little boys, so they intentionally omit Wonder Woman and Black Widow from the merchandise because little boys don't want to have girls in their toys collections. And I could argue that this sort of horse crap argument is the exact reason I was denied a GI Joe Baroness action figure when I was little, a denial that irks me to this day. Mind blowing assertion coming up: Girls like superheroes just like boys like superheroes. And boys like female superheroes, too, and they need to be shown that women can kick just as much ass as men can. Go check out this new and growing blog after your mind settles from having been blown.