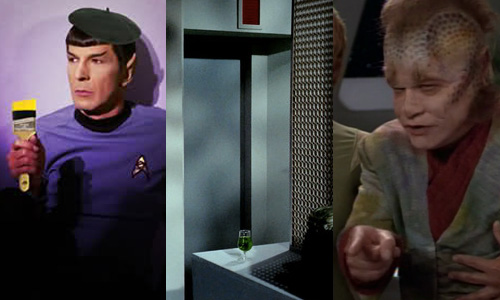 A little movie called Star Trek Into Darkness arrives in theaters this week, and we're more than a little excited about it around here. Tumblr is loaded full of awesome Trek blogs, and this week we're spotlighting just a tiny sampling of them instead of featuring just one. This is the part where I slip in a pun and advise you to boldly go check out this trio: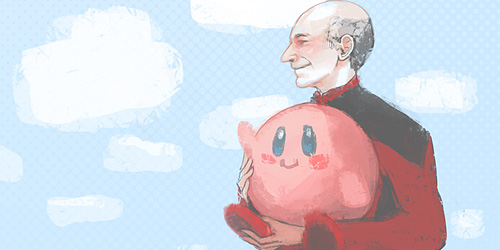 We feature great fan art every Friday here at Fandomania, and we're pretty much guaranteed to roll out some Star Trek greatness tomorrow as well. But if you want an ongoing stream of cool Trek related art to look at, you can't go wrong with Star Trek Art. I mean, just look at the name of the blog! They have everything from parodies and cartoons to fine art, all created from a love for Star Trek.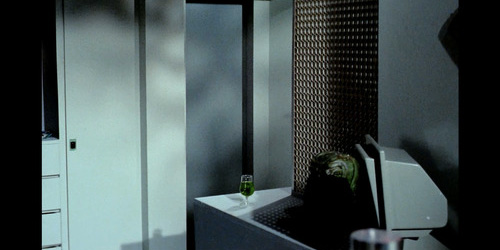 If you like your Star Trek bleak and desolate, this is the one for you. Space Trek describes itself as showcasing "the quiet despair of the Starship Enterprise." The blog is full of screencaps of empty corridors, abandoned control stations, and muted lighting from within the Enterprise. Follow this one to get a different look at the Federation's most storied vessel.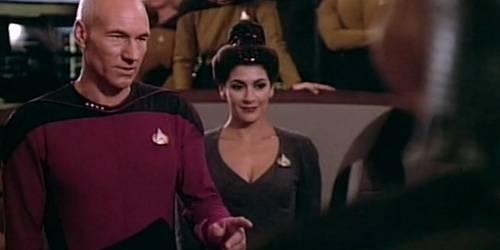 What would a Tumblr showcase be without at least one entry being an entire blog based around one bit of minutiae from a fandom? The self explanatory Star Trek Points at Things fills that niche with an assembly of the humans and aliens of the Trek-verse rudely jabbing their stubby digits at people, places, and, yes, things.